Elevate the Atmosphere with Special Effects and Sound Equipment Hire from Planet Entertainment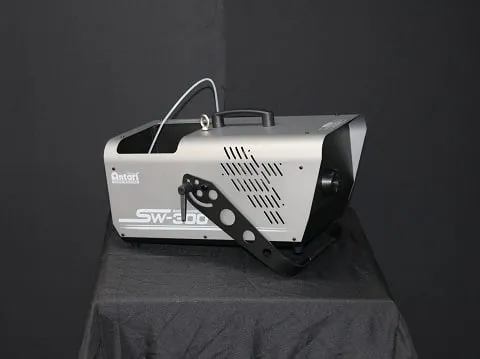 Every event, no matter the scale, holds the potential to be extraordinary. But what takes it from ordinary to memorable? Often, it's the little things - the ambiance, the sounds, and the visual appeal. In Sydney, if you're aiming to create such an immersive experience, Planet Entertainment's extensive collection of special effects and sound equipment hire stands as your ultimate partner.
Transform Simple Gatherings into Winter Wonders
With Planet Entertainment, you don't need to wait for the winter chill to experience snowfall. Their commercial-grade Snow Storm Machine will instantly transport you to a snowy realm, blasting fake snow up to an astounding 20m high. What's more, with fluid that dissipates within minutes, you can indulge in snowy enchantment without any lingering mess.
Elevate Every Mood with an Array of Effects
Turn your basic backyard bash into an enthralling dance party with the inexpensive Bubble Machine or Smoke Machine. Whether it's creating a mesmerising dance floor effect, generating whimsical bubbles for the little ones, or offering a smoky aura for a dramatic flair, Planet Entertainment ensures that every moment feels larger than life.
Games and Sounds: The Perfect Icebreakers
Ever fantasized about hosting your game show? Make it a reality with the Game Show and Quiz Show podiums available for hire. These easily transportable setups, perfect for school quizzes or corporate training days, bring fun-filled competition to your fingertips.
But what's an event without sound? Whether you're aiming to belt out instructions to a lively crowd using a Megaphone or pump out toe-tapping numbers and crisp speeches with a PA & Speaker system, Planet Entertainment ensures your voice and tunes are heard loud and clear.
A Glimpse into the Spectacular Offerings
Seamless Booking, Boundless Entertainment
Engaging with Planet Entertainment is a breeze. Dive deeper into any product with a 'More Info' click, and you're well on your way to hosting an event filled with vibrancy and zest.
Planet Entertainment doesn't merely offer equipment; they provide experiences. By combining their unparalleled range of amusements, fun foods, and carnival games, they craft an all-encompassing event solution for you. So, Sydney, are you ready to transform your event with the finest in sound and special effects? Your journey to an unforgettable celebration is just a call or email away!
Recent Posts
Quick Links
Quick Links