Unlock the Ultimate Entertainment Experience with Event Packages in Sydney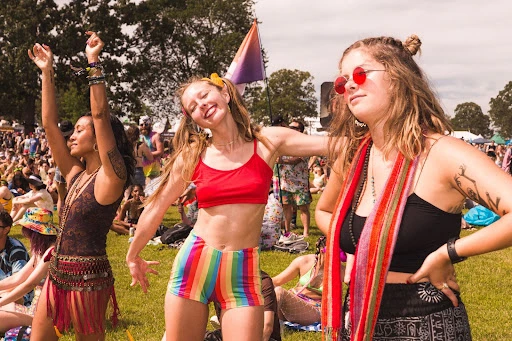 Planning an event in the heart of Sydney? Whether it's a corporate gathering, a school festival, or an unforgettable pre-wedding bash, Planet Entertainment has tailored packages that seamlessly align with your vision. Dive deep into the myriad of attractions they offer, and you'll find it's not just about entertainment—it's about crafting memories.
Planet Entertainment: Sydney's Event Package Maestros
Over the past quarter-century, Planet Entertainment has sculpted its niche in the world of event planning and execution. From traditional jumping castles to heart-thumping mechanical rides, they pack a punch in every category, ensuring your event stands out.
Team Building: Forging Bonds with Fun
Wave goodbye to mundane team building exercises. Planet Entertainment is primed to infuse vibrancy, excitement, and camaraderie into your next team-building endeavour. Whether you're a corporate entity, an educational institution, or a sports club, they provide holistic assistance right from selecting the venue to conceptualising the fun-filled activities. Blend entertainment with unity and watch team spirit soar!
Learn more about Team Building packages
Bucks & Hens Nights: Revelry Before the Vows
Take a leaf from the books of the Hangover saga but with a twist: all the fun, zero regrets. Planet Entertainment curates Bucks & Hens Night packages that blend thrilling rides with casino vibes and arcade delights. Mark the final days before matrimonial bliss in an iconic style.
Learn more about our Bucks and Hens Nights Packages
Corporate Family Days: Celebrations Beyond the Conference Room
If you're the chosen one to orchestrate the corporate extravaganza, fear not! Planet Entertainment's arsenal includes everything from adorable Jumping Castles for tiny tots to adrenaline-inducing Mechanical Rides like the Dodgem Cars for the young-at-heart. Add a dollop of carnival charm with Sideshow Games, Fun Foods, and even face painters. Entrust them with the reigns and watch the magic unfold.
Learn More about Corporate Family Day Packges
School Fetes & Festivals: Upping the Ante on Fundraisers
Elevate school events with Planet Entertainment's seasoned expertise. For over 25 years, they've been the guiding star for schools aiming to amplify their fundraisers. From classic amusement staples to expansive rides like Rock Climbing Walls, they cater to all ages. What's more, they offer unique Profit Share fetes, providing their stellar services in return for a percentage of ticket sales. But if outright hire is on your mind, they're flexible and ready to collaborate, ensuring a win-win.
Learn more about School Fete Packages
Events are ephemeral, but memories are everlasting. With Planet Entertainment's event packages in Sydney, you're not just organising an event—you're weaving stories and experiences that'll resonate for years. Ready to transform your next event into a Sydney spectacle? With their comprehensive offerings and unwavering commitment, Planet Entertainment is your trusted companion in this journey.
Recent Posts
Quick Links
Quick Links