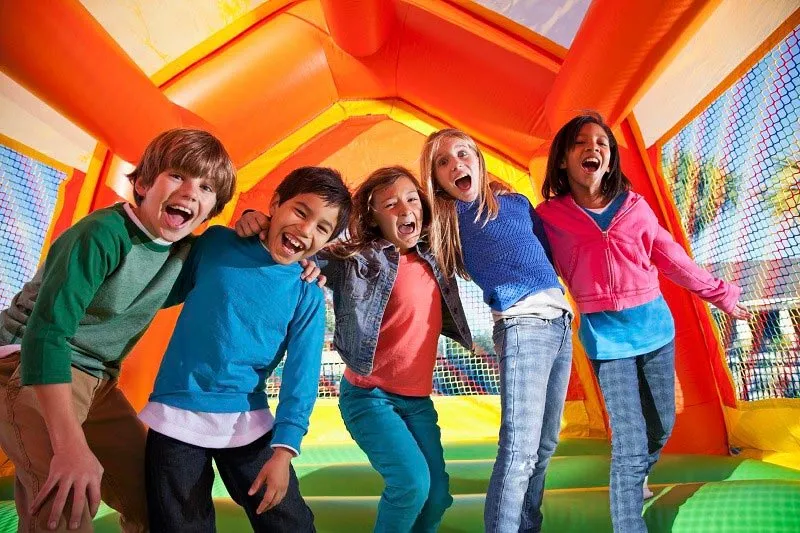 School Fetes & Festivals
Looking to take your school fundraising to the next level? Are you a new P&F association and have never organised anything like this before?

With over 25 years in the business, Planet Entertainment has been helping schools and P&F associations plan and co-ordinate their BIG days to make BIG profits!

We supply organisation's with everything they need to ensure their fundraisers, fetes and fairs are a memorable event. We cover every aspect of entertainment from your classic Jumping Castles and Inflatable Games, to large Mechanical Rides like Dodgem Cars and Rockclimbing Walls, and Carnival Sideshow Games so the little ones all take home some prizes. We have amusements to suit everyone, and not just the kids. We can also supply Fun Food, Clowns, Face Painters, Animal Farms and Circus Performers.

Planet Entertainment engages in many large Profit Share fetes and festivals each year which are very rewarding for your school. What does this mean? We will supply all of our amazing rides and entertainment at your venue and take a percentage of the ticket sales at the end of the day…

We would also ask you to also consider the outright hire of our rides and entertainment concepts, particularly if it is a busy time of year. Many organisations find that they are able to make a greater profit for themselves operating in this way by taking one of our reduced cost ride packages and selling the tickets yourself. Don't worry, the great Planet Entertainment service still applies; we deliver, setup and operate/supervise all of the games for you covered by our $20 million Public Liability Insurance.