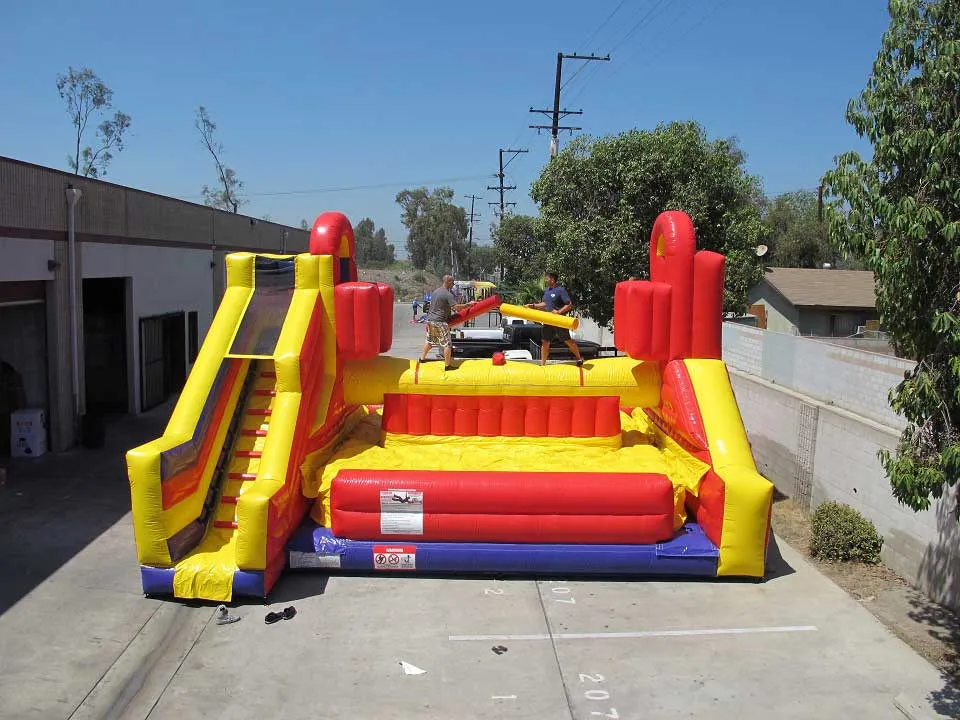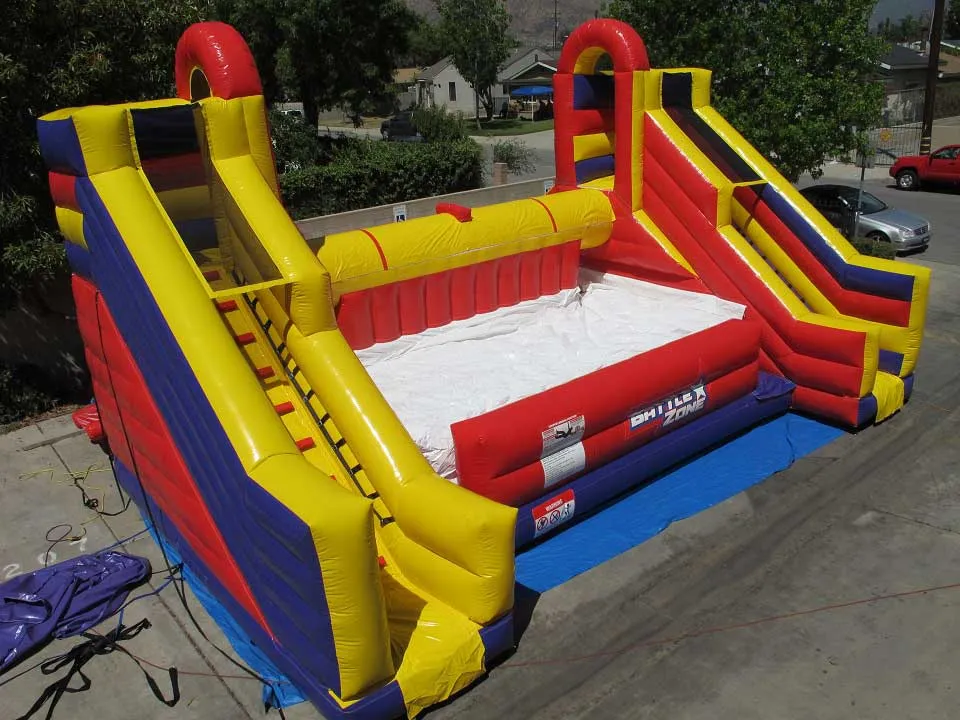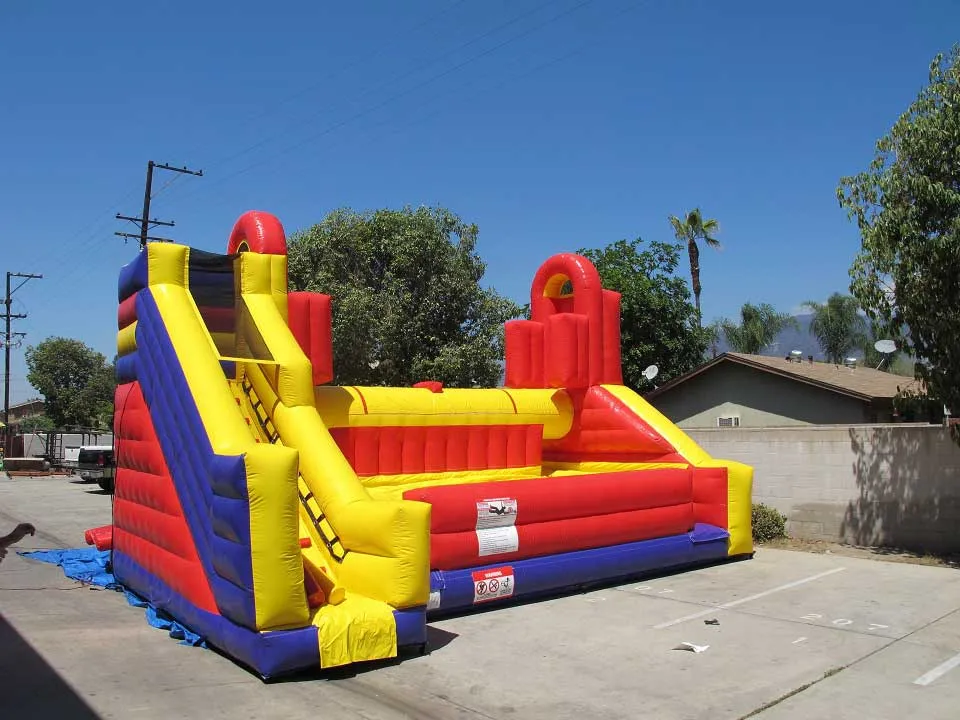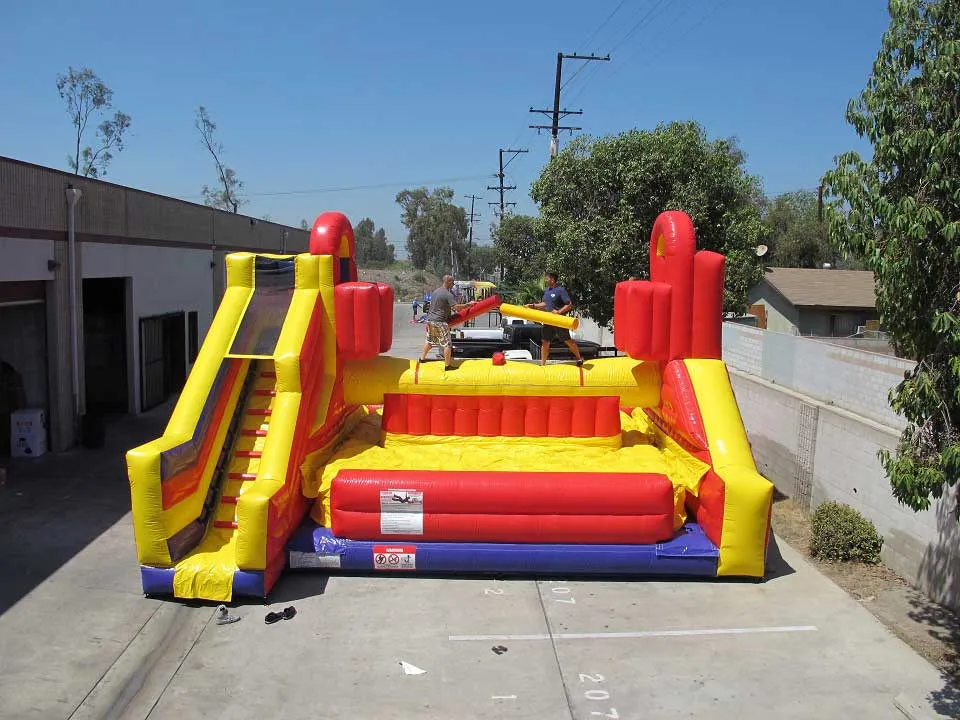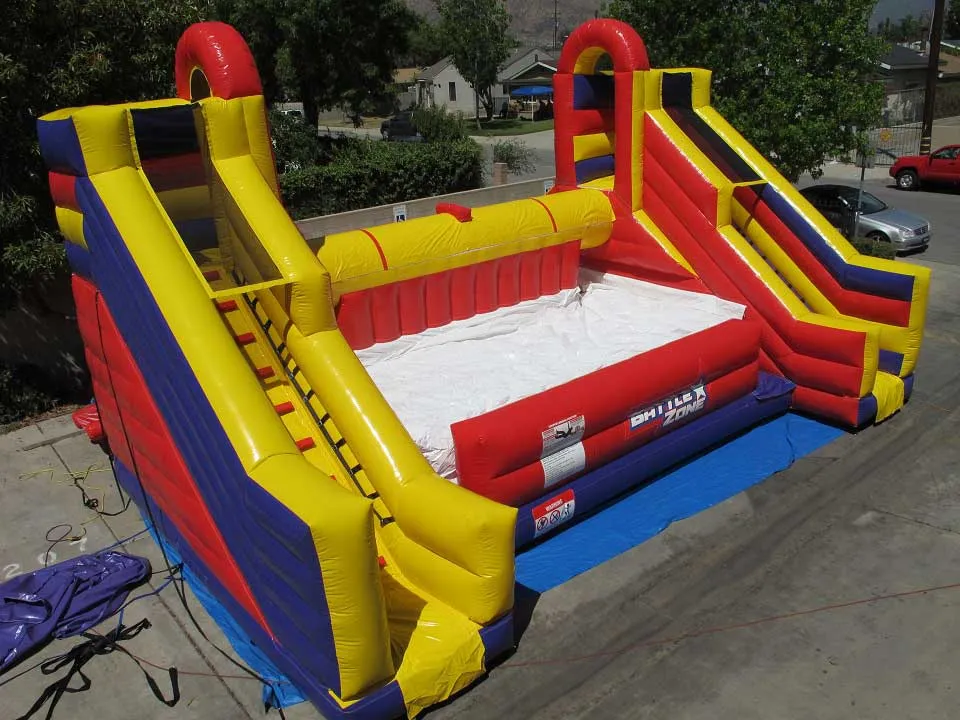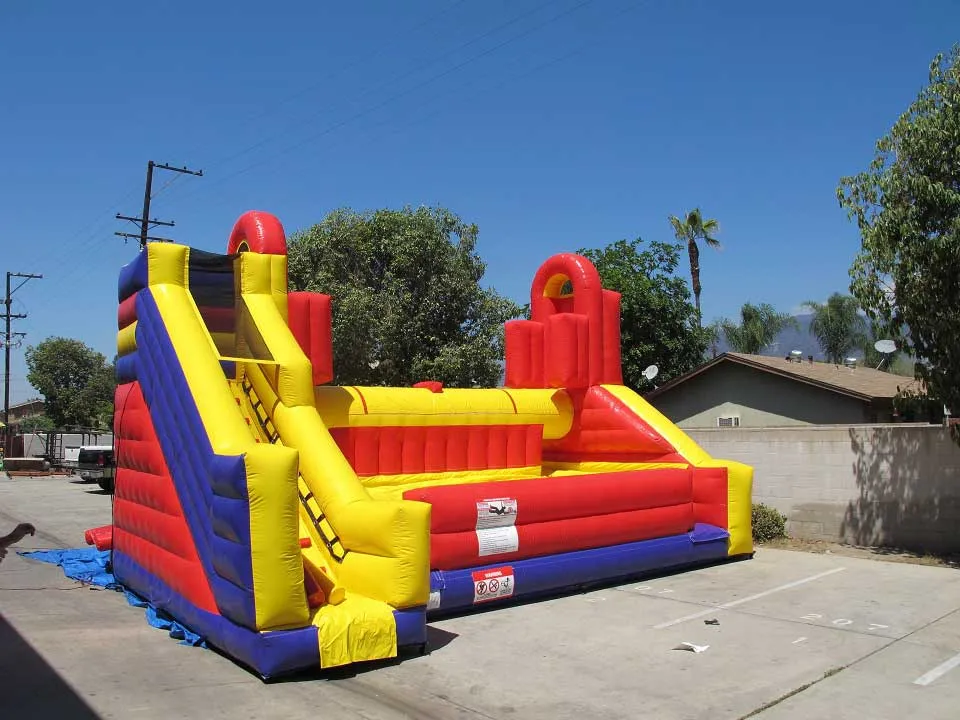 Specifications
| | |
| --- | --- |
| Ages | 7 years old to Adult |
| Space required | 10m x 8.5m x 5m (L x W x H) |
| Power required | 2 x 240V/10amp (normal power point) on its own circuit |
| Game Capacity | 2 people at once. Approximately 60 people per hour |
| Hire Options | The Battle Zone will come with 1 staff to supervise and ensure safety and fun |
Battle Zone
Battle Zone Gladiator Jousting Hire in Sydney.
Throughout history, a jousting match has provided wild entertainment and competition for thousands of fans and competitors alike, all looking to be crowned "King or Queen of the Hill." Gladiator Duels once upon a time were dangerous until now. Now for the first time ever, you have both the thrill of balancing on the inflatable beam and also battling your opponent from great heights with the safety of falling on our air bag system. And this game will draw a HUGE crowd of onlookers, you don't need to be at the Coliseum! If you dare be brave enough to walk the plank and take on the person standing in the way of your party heroism, challenge the boss at the corporate party, or whack some sense into the Buck or Hen…look no further than this ultimate duel! Contestants will feel safe with their helmets and the ultra safe inflatabble cushioning which catches them below. Comes backed by the watchful eye of our trained supervisors and $20M Public Liability insurance.
Installation:
This Battle Zone is a huge single piece game so we need direct vehicle access to drop it from the truck. Contact us if unsure and we can find an alternative way to trolley or move this into your venue!
The
Gladiator Duel
is a smaller version of this ride which is ideal for backyards or even indoors, or if boxing is your game then check out the
Bouncy Boxing
.