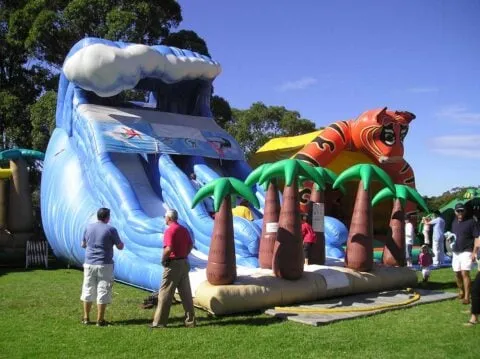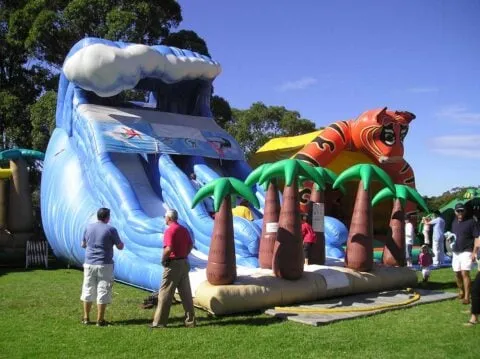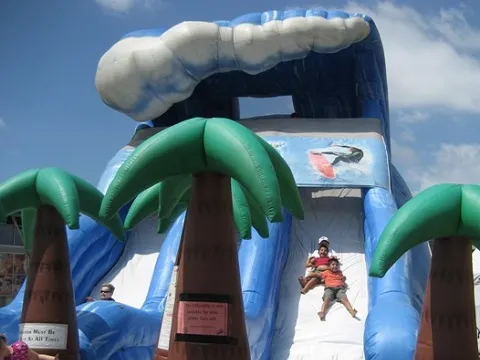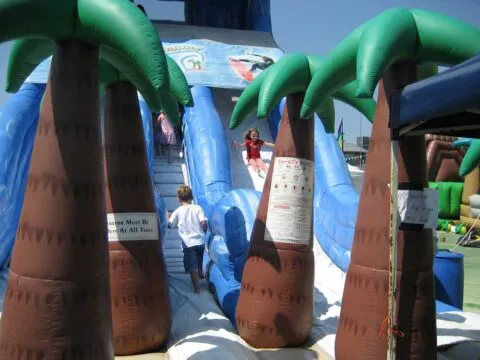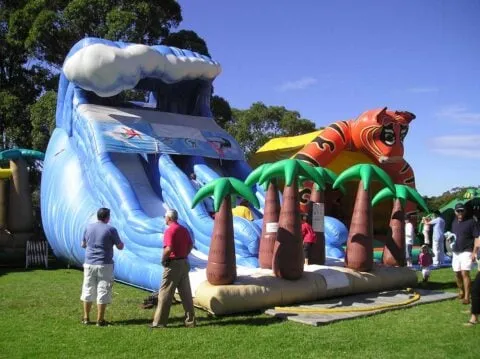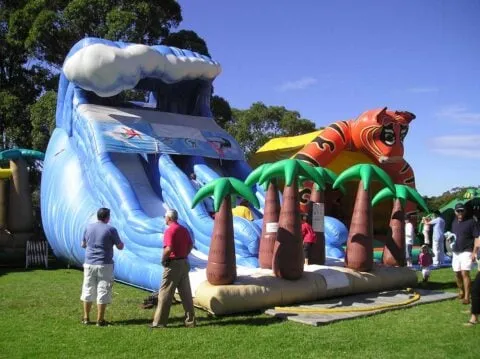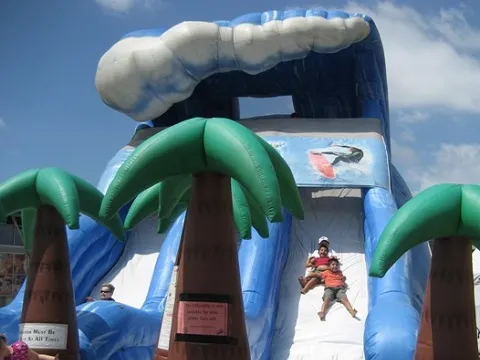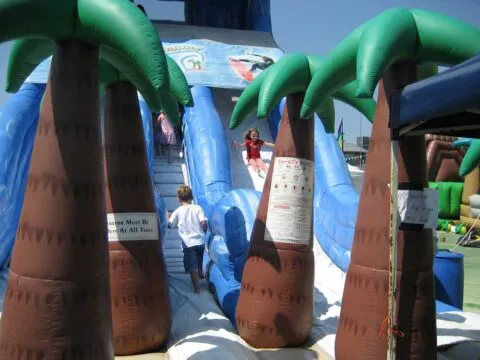 Specifications
| | |
| --- | --- |
| Ages | 3 years old to Adult |
| Space required | 12m x 8m x 12m (L x W x H) |
| Power required | 3 x 240V/10amp (normal power points) on 3 circuits |
| Game Capacity | Up to 4 people at once. Approximately 250 people per hour |
| Hire Options | The Big Wave Slide will come with 1 staff to supervise and ensure safety and fun |
| States available | NSW only |
Big Wave Dry Slide
Big Wave Dry Slide Hire Sydney
Wait till you see this amazing huge wave towering above you, but no need to run…this is a dry slide! The impressive size of this wave slide means that your guests get a fast paced downhill rush, but it has a wobble section halfway down it so you get that 'stomach drop' feeling, yet the ride isn't too steep for the smaller kids so we recommend from 3 years old. Because of the large ladder climb and wide sliding sections, we can allow up to 4 people at a time enjoying this ride, around 400 riders an hour! This means a great return on ticket sales $$ if this is hired for your school fete or a festival. This dry slide will come complete with safety crash matting at the bottom as well as our trained and uniformed operator to ensure your guests are under the best care at all times! This slide is one of the weekend regulars so get in early to make a BIG impact at your event.
Event Access:
Due to the size of this giant slide we require direct access to the setup site with the truck, it is HUGE and we need to drop it into place, as well as make sure there are no overhead obstacles. Please contact us if you are unsure.
If the ocean is your desire then this ride looks great alongside a
Mechanical Surfboard
, or we have a steeper version of this slide for older kids (and adults) called the
Atomic Drop
dry slide.