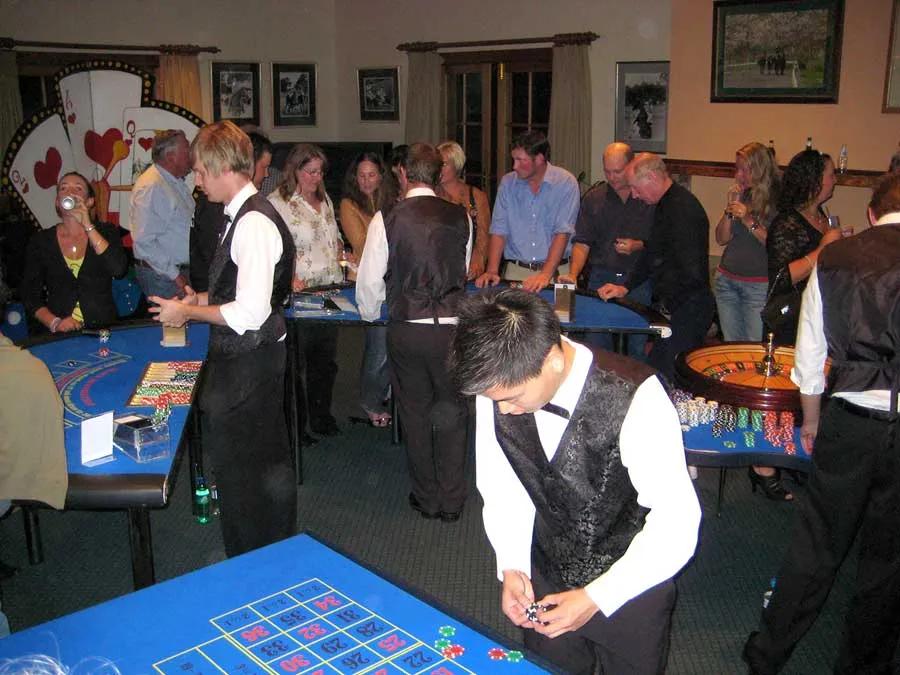 Fun Casino Nights
VIVA Las Vegas! What better event than recreating a Casino right in your own venue. We can provide everything you will need for the ultimate Casino Night. From gaming tables to theming and even an "Elvis Show" or the "Rat Pack".

The Event Schedule:

On arrival each guest is given our fun gaming dollars. The guests exchange the dollars at the gaming table of their choice for playing chips. The guests then play the casino games of their choice until the time expires or they run out of money.

Once the playing time expires, the bank opens and cashes in all the playing chips. The guest is given a cheque to the value of their winnings. A lucky dip can be organised with the top dollar earners having the choice of a selection of sealed envelopes.