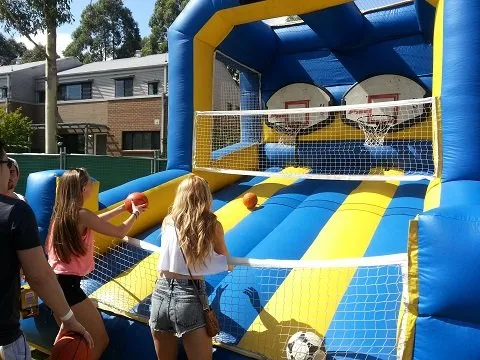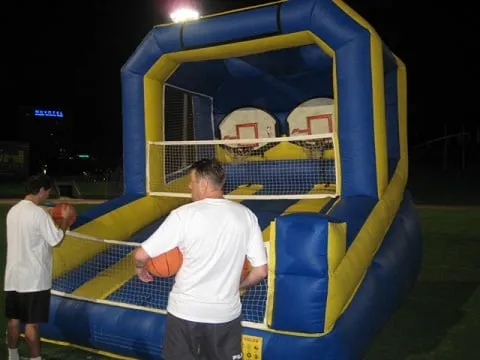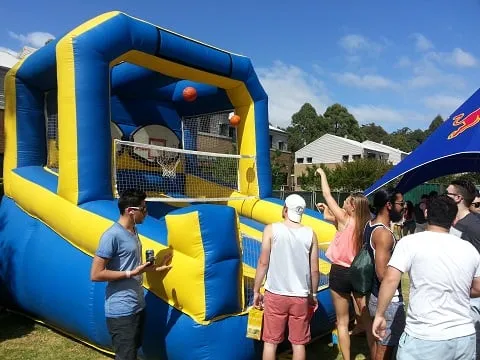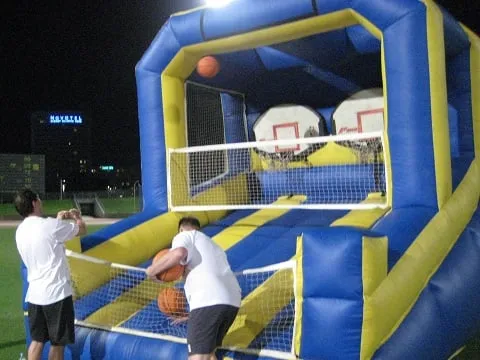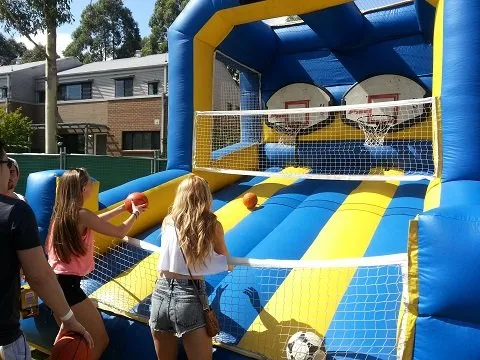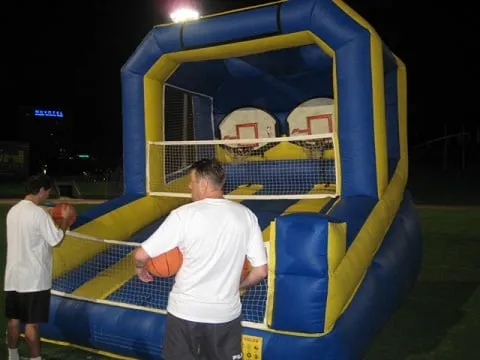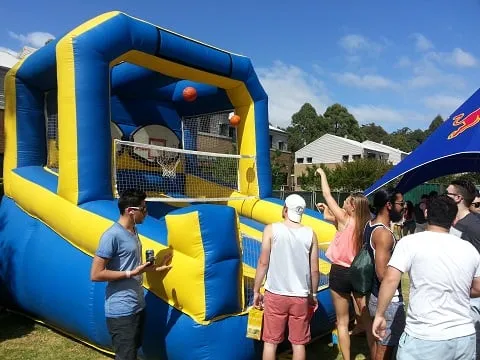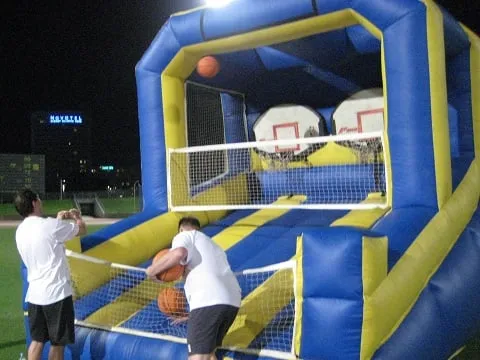 Specifications
| | |
| --- | --- |
| Ages | 6 years old to Adult |
| Space required | 6m x 4m x 6m (L x W x H) |
| Power required | 1 x 240V/10amp (normal power point) on its own circuit |
| Game Capacity | Up to 2 people at once. Approximately 250 people per hour |
| Hire Options | The Inflatable Hoops will come with 1 staff to supervise and ensure safety and fun |
Inflatable Hoops
Inflatable Hoops Basketball Shootout Hire Sydney
The Inflatable Hoops basketball shootout is the ideal corporate team building exercise or sporting presentation day addition. Hire this bright and fun simple game and have it setup in just minutes for competitions or simply to sink some baskets at your next function. Settle the score as you be Jordan, O'Neill or any of your favourite players and see who cn shoot the most baskets in a specified time or best of 3. Ideal for corporate events, fundraisers or promotions as no-one has to get sweaty or shoulder barge their colleagues to make a basket!
Game Setup: The Inflatable game can be setup almost anywhere in a matter of minutes so long as we can trolley it easily from our unload point. This game is also available DIY if you wish to pick it up and create your own fun wherever you like.
We have a more compact and all inflatable option called the
Wacky Hoops
as well as many other shoot and skill games like the
Skunk Shootou
t.