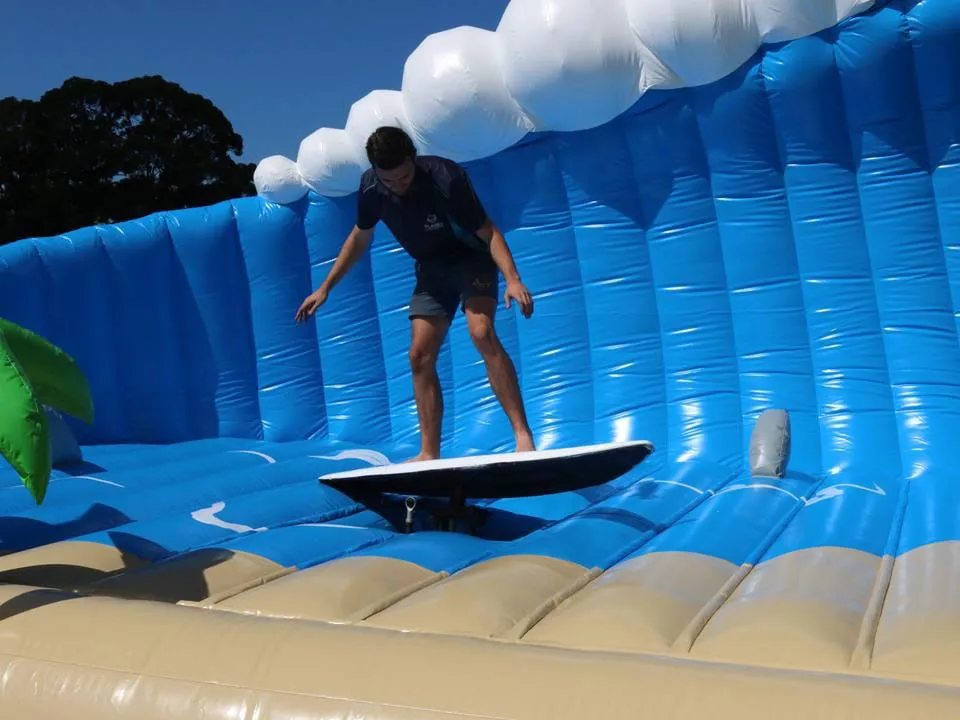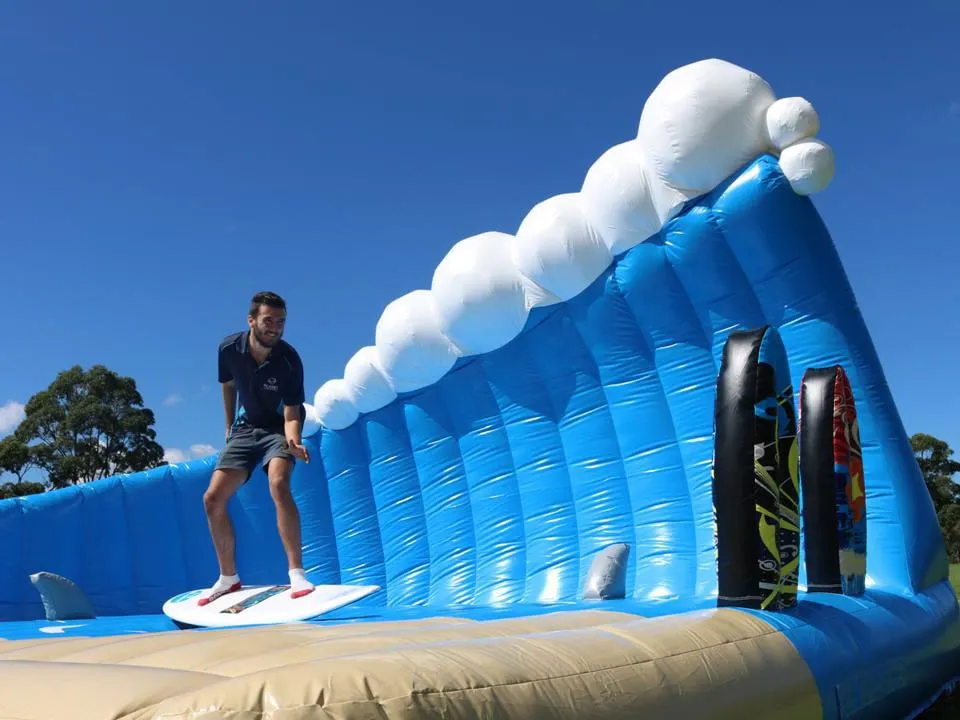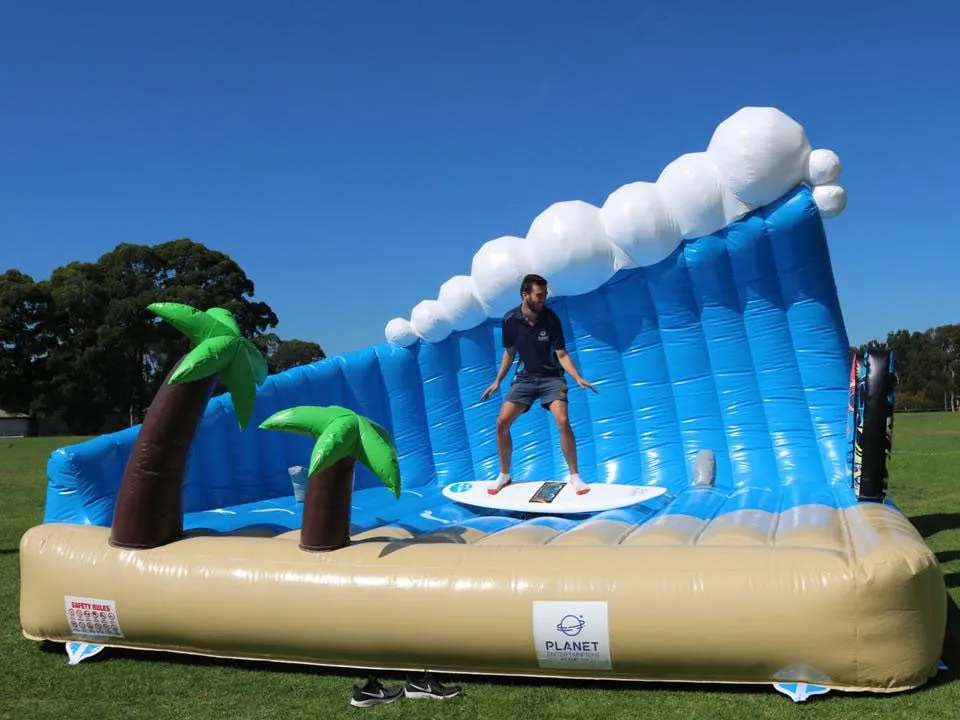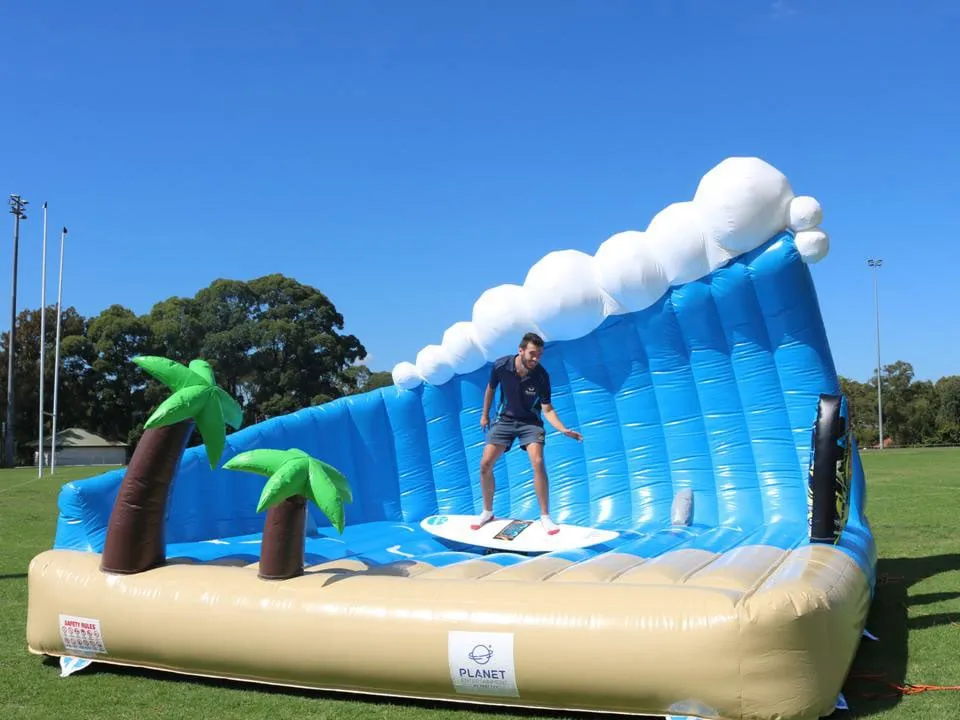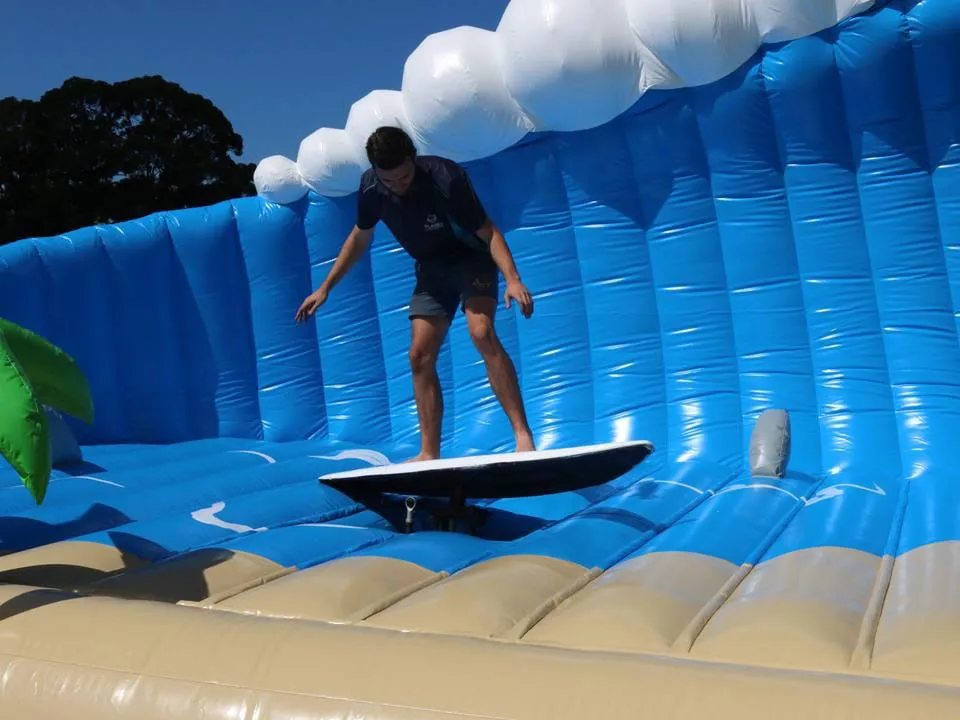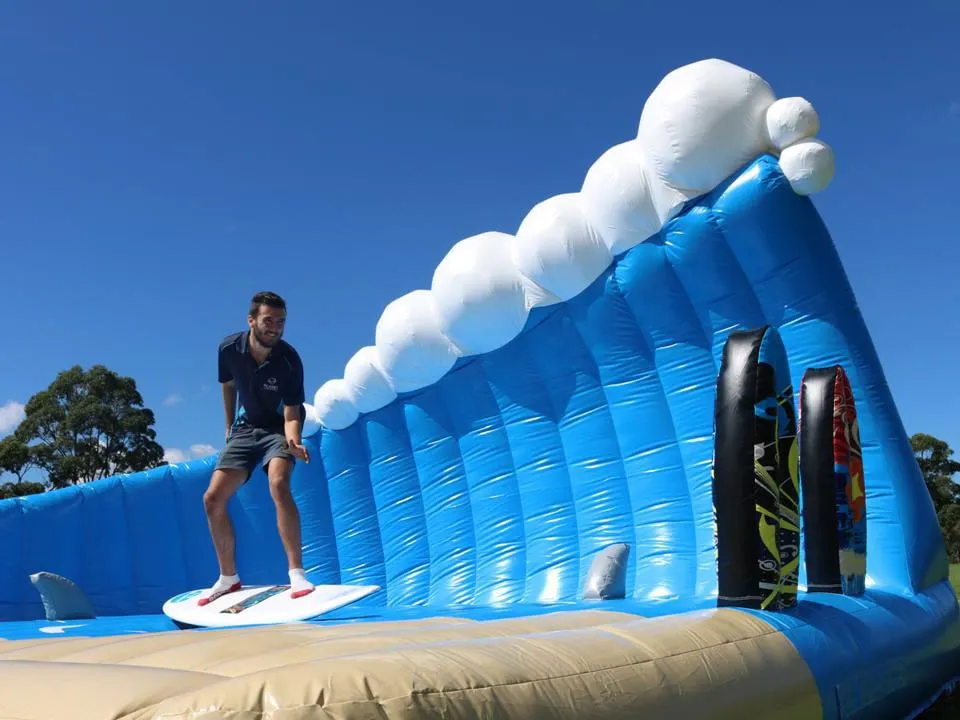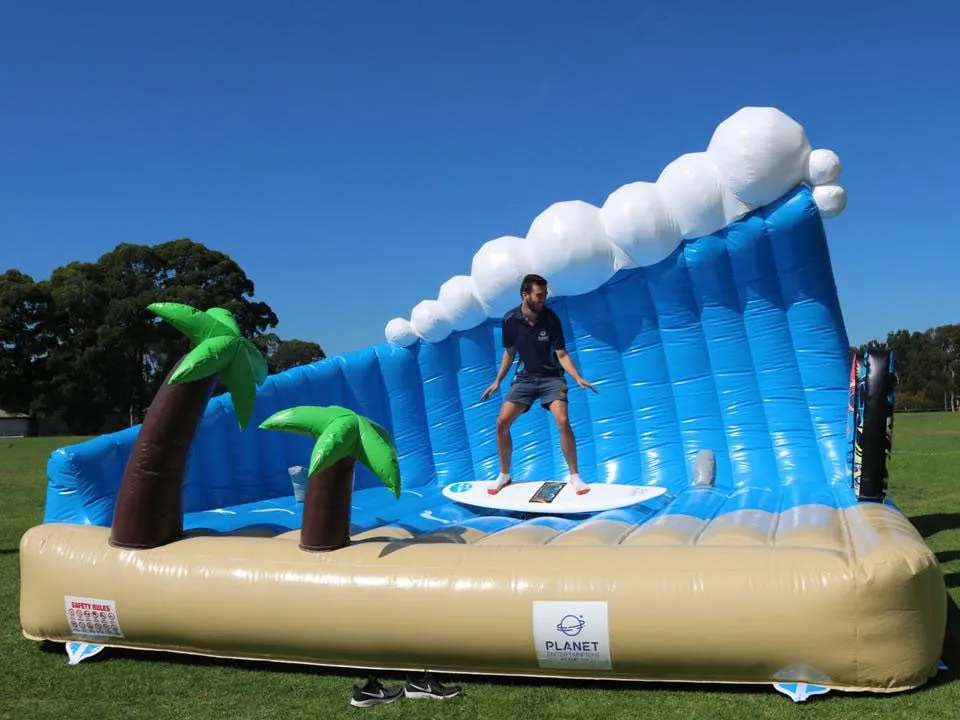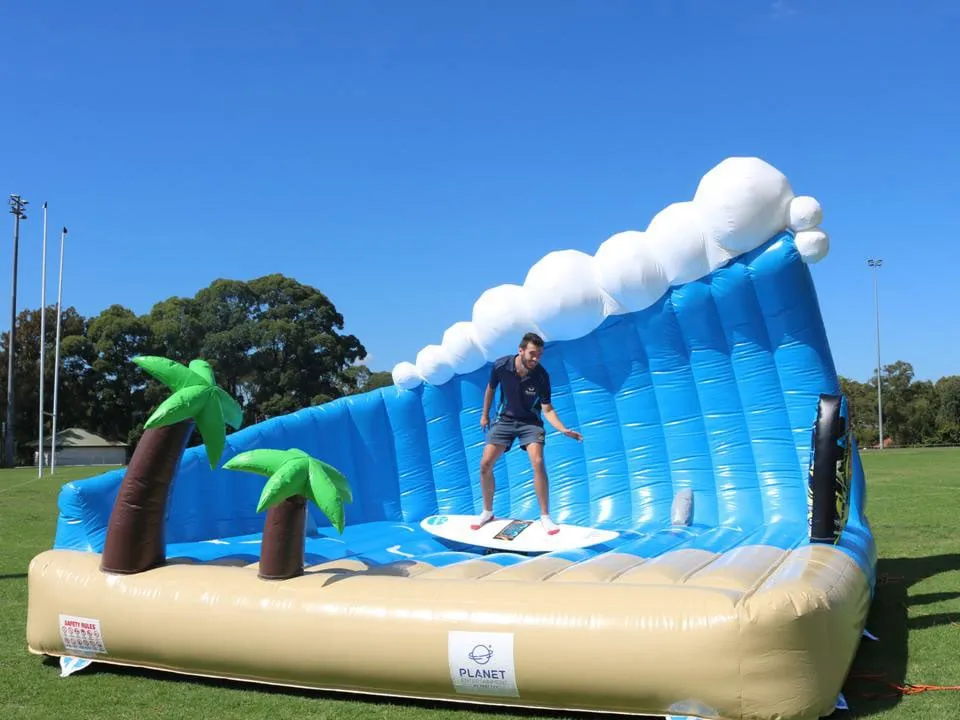 Specifications
| | |
| --- | --- |
| Ages | 6 years old to Adult |
| Space required | 6m x 6m x 4.2m (L x W x H) |
| Power required | 2 x 240V/10amp (normal power points) on its own circuit |
| Game Capacity | 1 rider at once. Approximately 60 people per hour |
| Hire Options | The Pipeline Surf Machine will come with 1 staff to supervise to ensure safety and fun. |
| States available | NSW & ACT only |
Pipeline Surf Machine
Pipeline Mechanical Surfboard Machine Hire Sydney.

The Pipeline of Hawaii has just been brought to the Sydney and NSW coastline! We have taken our classic Mechanical Surfboard game and created a great new fun themed inflatable backdrop for larger venues that have the space! Not only do you now have to maintain your balance as our operator slowly increases the speed and wobble, but there are some inflatable shark fins surrounding you to add to the pressure and fun. Many of our guests run competitions using a timer to see who can last the longest riding the wave, or try incorporating it into your fete, backyard party or team building exercise! A GREAT photo opportunity for all guests.

Once we arrive at your venue we first need to get the motor into place. It's a little heavy so we need to trolley it and it is best if we can avoid narrow doorways and stairs, but it's not impossible if no other choice and we may just need some assistance. We then place the inflatable surround and surfboard over the motor and with access to 2 normal powerpoints, we are ready to go. Once you stand on the board our friendly operator will carefully watch your progression and adjust the settings as required, so all ages and beginners are encouraged! We can go from super slow rocking to crazy fearless Pipeline mode for those with good balance. It's important to know you're safe though as any spills will land you on the wide cushioned surrounding and we supply additional crash mats outside the ride too – just watch out for the sharks!