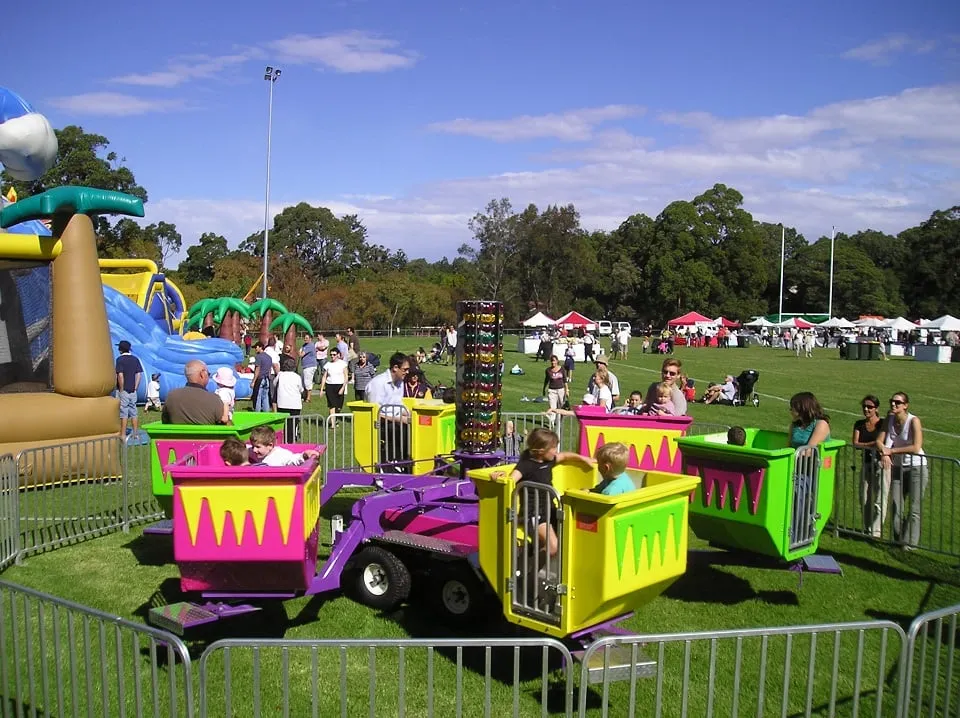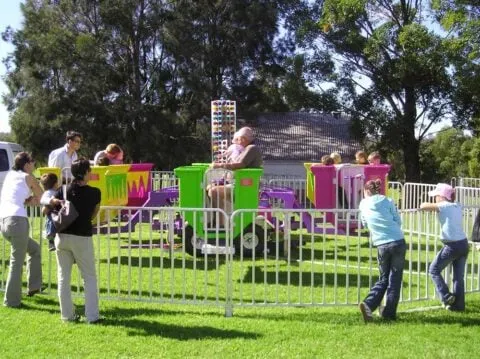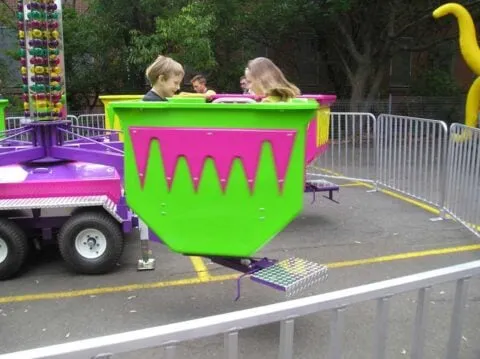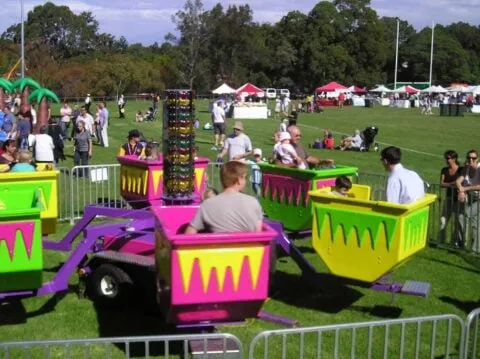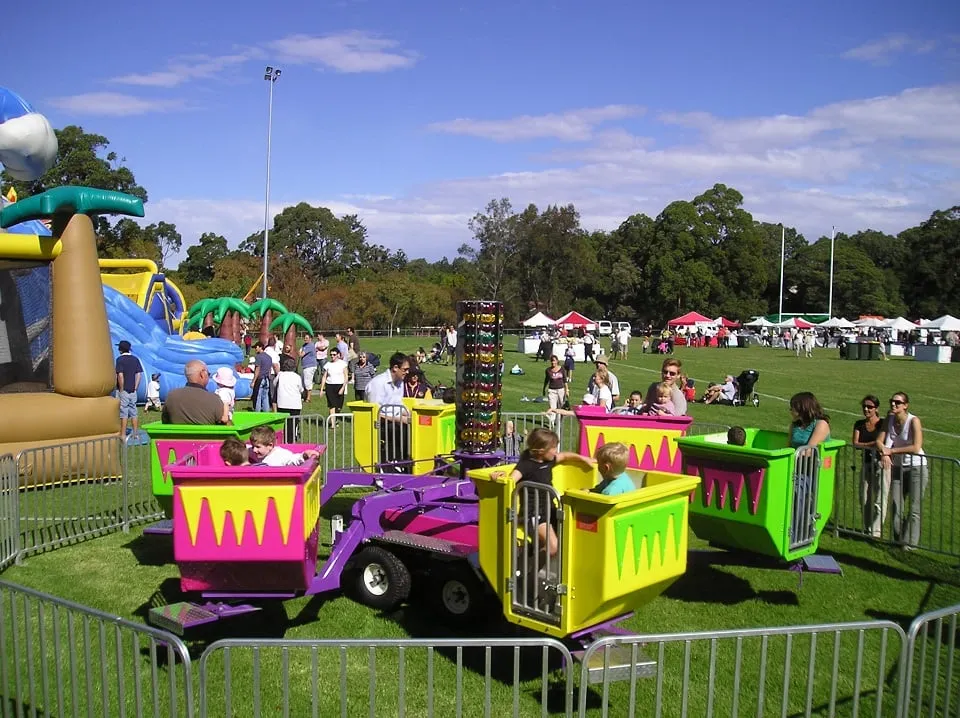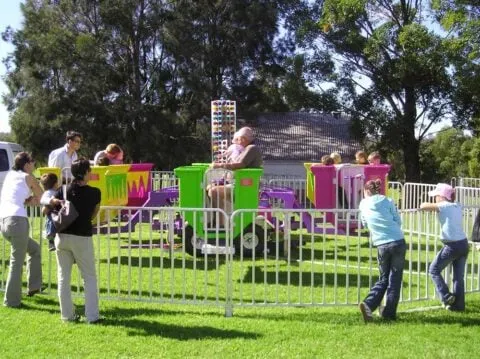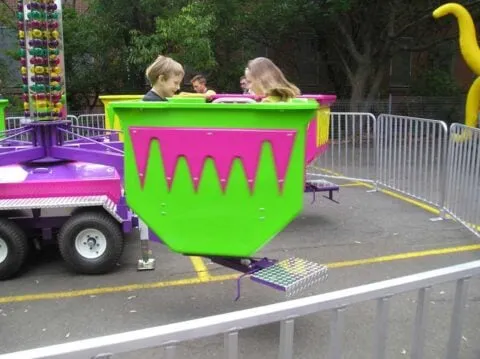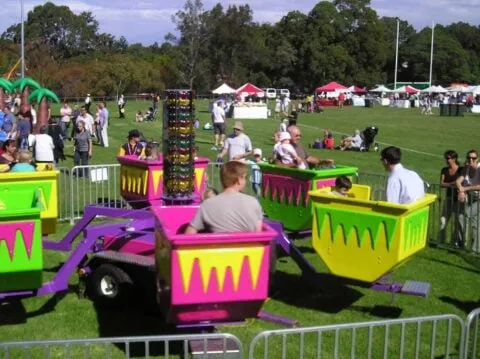 Specifications
| | |
| --- | --- |
| Ages | 4 to Adult |
| Space required | 12m diameter x 4m (H) – Flat and Level Site Required |
| Power required | 2 x 240V/10amp (normal power points) on its own circuit |
| Game Capacity | Up to 24 people at once. Approximately 500 people per hour |
| Hire Options | The Turbo Tubs will come with 1 staff to supervise to ensure safety and fun |
| States available | NSW only |
Turbo Tubs
Turbo Tubs Amusement Ride Hire Sydney.
Want a great amusement ride for your next event?. Our Turbo Tubs are the only ones in Australia. The six tubs spin on rotating arms, where the riders can also increase the spin of their own tub, controlling the thrill. The great Turbo Tubs can also accommodate adults, so mum and dad can ride with the kids, but hold onto your hats! This carnival ride is usually more suited to a wider age range because of the ability for kids to outdo each other spinning like crazy! If you were after something a little more placid then consider the classic
Tea Cup & Saucer Ride
. With a capacity over 500 riders per hour, the Turbo Tubs are guaranteed to make money at your next event. The LED light tower looks spectacular at night with a flashing sequence for that amusement ride feel. The turbo tubs amusement ride is ideal for school fetes, corporate days and special events and comes complete with fencing to ensure the protection of riders and the spectators.
Site Requirements:
The Turbo Tubs are one of the trailer rides so we need
at least
2.5m wide gates or entry to your venue. This trailer will be towed in by one of our vehicles so you also need to consider that we require plenty of room to manoeuvre the trailer into the right location, which should be a relatively level 12m x 12m surface.