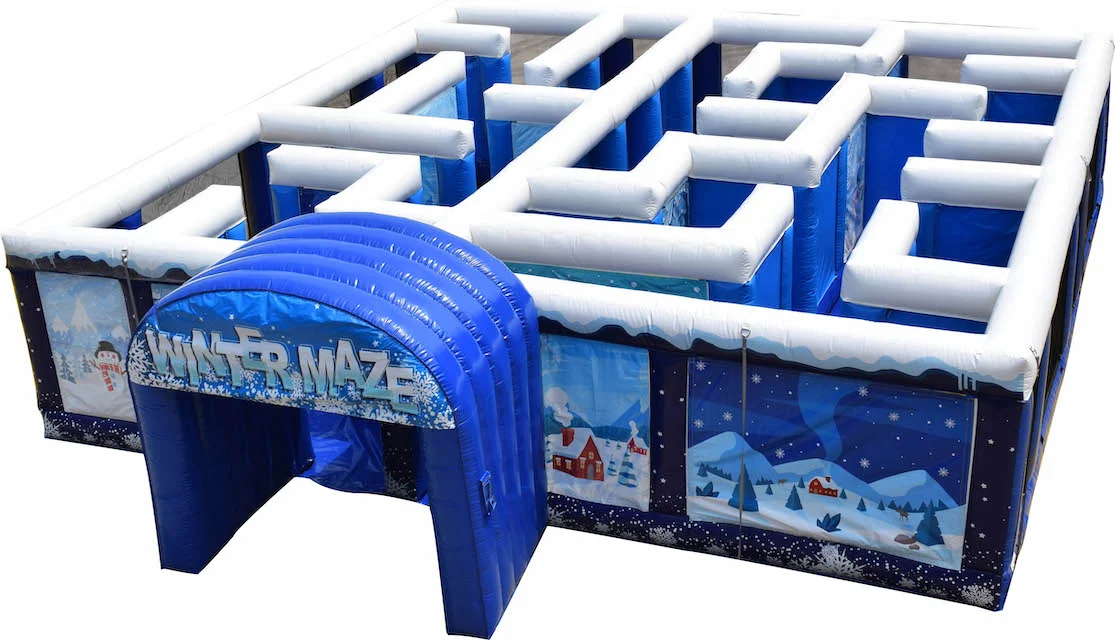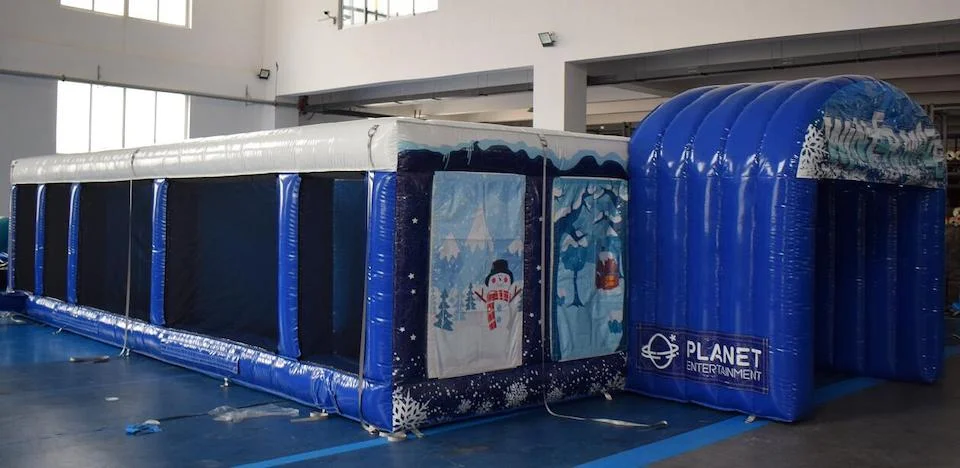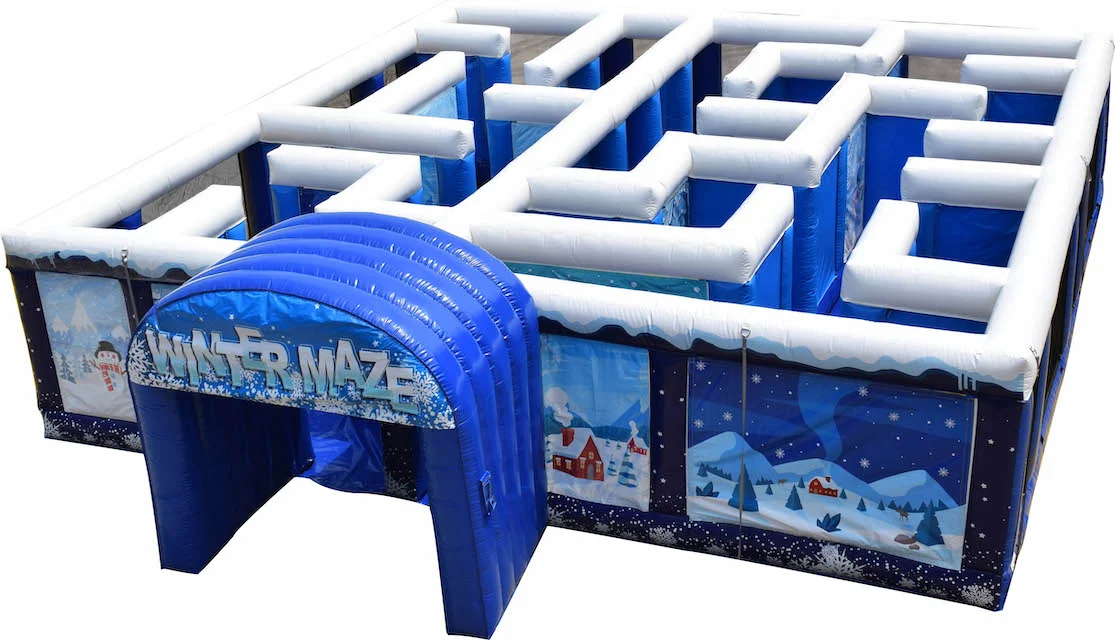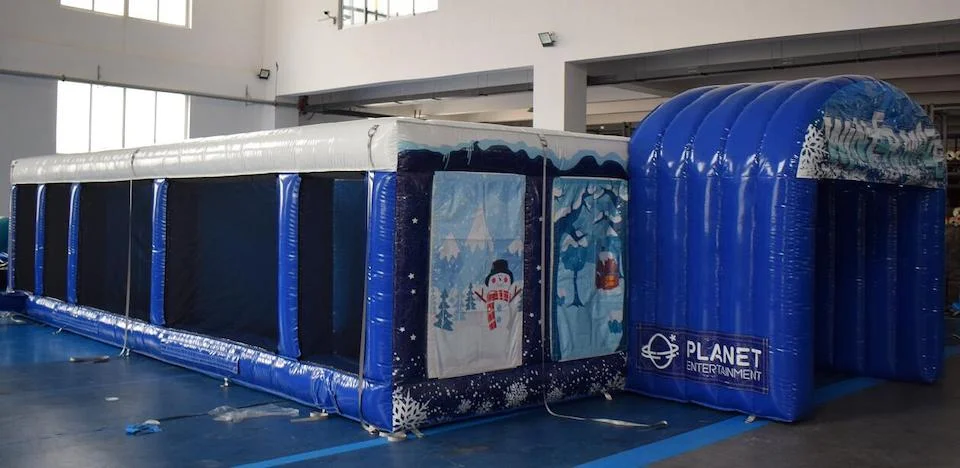 Specifications
| | |
| --- | --- |
| Ages | 4 years to adult |
| Rider Requirements | Min. height of 80cm |
| Space required | 11m x 9.2m x 3m (L x W x H) |
| Power required | 2 x 240V power |
| Game Capacity | 15 players at a time |
| Hire Options | The Winter Maze will come with staff to supervise and ensure safety and fun |
| States available | NSW only |
Winter Maze Obstacle Course
Winter Maze Obstacle Course Hire Sydney
Walking in a winter wonderland…
This eye-catching inflatable maze is the perfect way to make an Australian Christmas (or Christmas in July) feel more like the movies. As a challenging, adventurous attraction, it's perfect for testing your memory, team-building exercises, or any event that needs a splash of fun! Participants will wander amongst the snow-covered trees as they try to find the exit. But don't worry, our trained supervisors will be on hand to help any of the smaller kids (or adults) that get lost.
Brands can even drop the maze in high pedestrian areas like Martin Place or shopping centres as a promotional activity.
Check out our range of other winter attractions to create the perfect themed event!
Installation: Due to the size of this maze we usually need to drive the truck directly into place to drop it into place. A flatbed trolley may be possible over short distances but best to speak with our sales team if unsure!
Related Products