Elevate Your Event with Party Food Machines for Hire!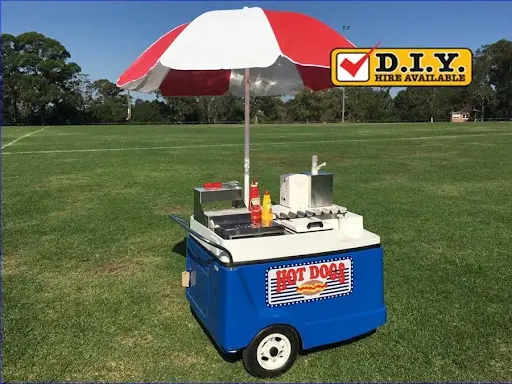 The allure of any event often goes beyond its core activities. Let's face it, what's a party without some mouth-watering, nostalgic treats that not only tickle your taste buds but also offer a unique entertainment value? At Planet Entertainment, we understand this sentiment perfectly, which is why we proudly present our range of party food machines for hire!
Why Choose Party Food Machines?
Nostalgic Experience: Remember those childhood days at the fair or school fete, eagerly waiting in line for a fluffy cloud of Fairy Floss or a crispy bag of popcorn? With our food machines, you can recreate those golden moments and watch as guests' faces light up with delight and nostalgia.
Interactive Fun: Instead of the standard buffet or sit-down meals, give your guests the thrill of watching their food being made right in front of them. The spinning of cotton candy or the sizzle of hot dogs on a cart not only adds to the ambience but is also an interactive experience everyone will remember.
Freshness Guaranteed: With on-the-spot preparation, rest assured that your guests are getting the freshest and most flavorful treats. Say goodbye to stale chips or cold snacks. Say hello to warm, fresh, and delicious treats that'll have guests coming back for seconds and thirds!
Planet Entertainment's Stellar Line-up
Our vast range of food machines ensures there's something for every palate:
Safety and Quality – Our Promise
When you hire from Planet Entertainment, know that you're getting top-of-the-line machines that have been thoroughly vetted for safety and performance. We only use high-quality ingredients, ensuring that every bite is a delightful experience. For over two decades, our trusted suppliers have consistently provided premium ingredients that guests can't get enough of.
DIY or Full-Service – You Decide!
Depending on your event needs, you can choose to hire our machines and have fun making treats yourself, or opt for a full-service experience where our trained staff takes care of everything. Either way, we guarantee a hassle-free experience.
Wrapping Up
Party food machines for hire from Planet Entertainment are more than just about serving food; they're about creating memories, forging connections, and delivering an unparalleled entertainment experience. So the next time you're planning an event, make it unforgettable with the magic of live food stations!
Give your event the Planet Entertainment touch, and watch as it transforms from great to spectacular!
Recent Posts
Quick Links
Quick Links