Renting Fun With Planet Entertainment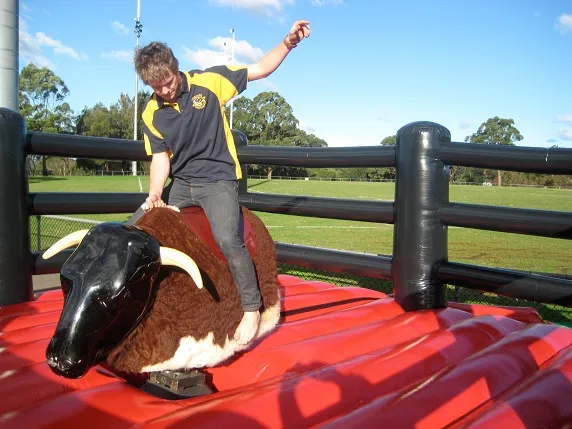 Fairs in Australia and renting fun with Planet Entertainment
Thinking of putting together a fete or fair for your local community, school, church or family fun day for your business. It's a great way to bring people together, break down barriers and raise funds for your cause. Let Planet Entertainment take the stress out of organising the event. We can help from the simple through to the complex. We have a wide range of amusement rides, jumping castles, sideshow games, fun foods and attractions. We have over 25 years experience helping organizations plan their fetes and fairs. We will do everything possible to make sure your event is a huge success.
How do you create a winning event for your community?
One sure way of doing so is through partnering with professionals who can inflate the fun in your event. Make sure you have a good selection of rides and attractions. A great variety of fun foods and stalls is also a must.
Jumping Castle Hire
We have bouncy castle hire options to suit everybody's needs. If you want an adult jumping castle, water slide, small kids jumping castle or Disney themed jumping castles then bounce over to your phone and call us.
Fairy Floss Machine
We know that in fun events, fun food additions are essential. For this reason, our fairy floss machine comes in handy. You may opt to hire a fully operated fairy floss machine, or if DIY sounds fun to you, this is available too.
Did we mention that our company's fairy floss machines adhere to Australian Food Safety Standards? Well, now you know.
Mechanical Bull
We can add mechanical bulls (also dubbed rodeo bulls)to your events to spice up the fun. It is fun riding a mechanical bull, though not an easy task. Almost everyone struggles on this one, but it is this aspect that makes it very fun and exciting. Our trained operators make sure the bull runs at a safe speed for all riders from novices to the skilled rider.
Snow Cone Machine
What is a fun fete or fair without a treat? Sampling delicious foods are the heart of fetes, and our snow cone machine is here to serve this need. You can consider hiring our snow cone machines, with our operator, or as a DIY hire. The Snow Cones come with everything you need, the cups, straws and most importantly all the colourful flavours to pour over the crushed ice. Get in early as our Snow cones book out fast.
Mechanical Rides and Attractions.
One of our most popular rides is the Mini Ferris Wheel. Its themed as the Bird House Wheel and very colourful. Add the Giant Fun Slide, Teacup Ride and Windjammer swing ride and your on the way to a great selection of rides for your event. We have generators to power up the rides and inflatables if required. Ask us about putting a package or rides together for your event.
About Us
We offer the best in amusement ride hire for your events. Our experienced office event staff will guide through the planning and booking process to make sure your event will be the best possible. We can do site inspections if required to make sure all the equipment will fit on site and make sure there are no access issues.
Your carnivals and fetes will never be the same again when you partner with Planet Entertainment. Our experienced staff members deliver, setup, and operate our amusement products. The best part is that we guarantee our service and provide full public liability insurance.
So, if you are planning your next corporate event, annual school fun fete or community event consider renting fun with the crème de la crème of amusement hire companies.
Recent Posts
Quick Links
Quick Links