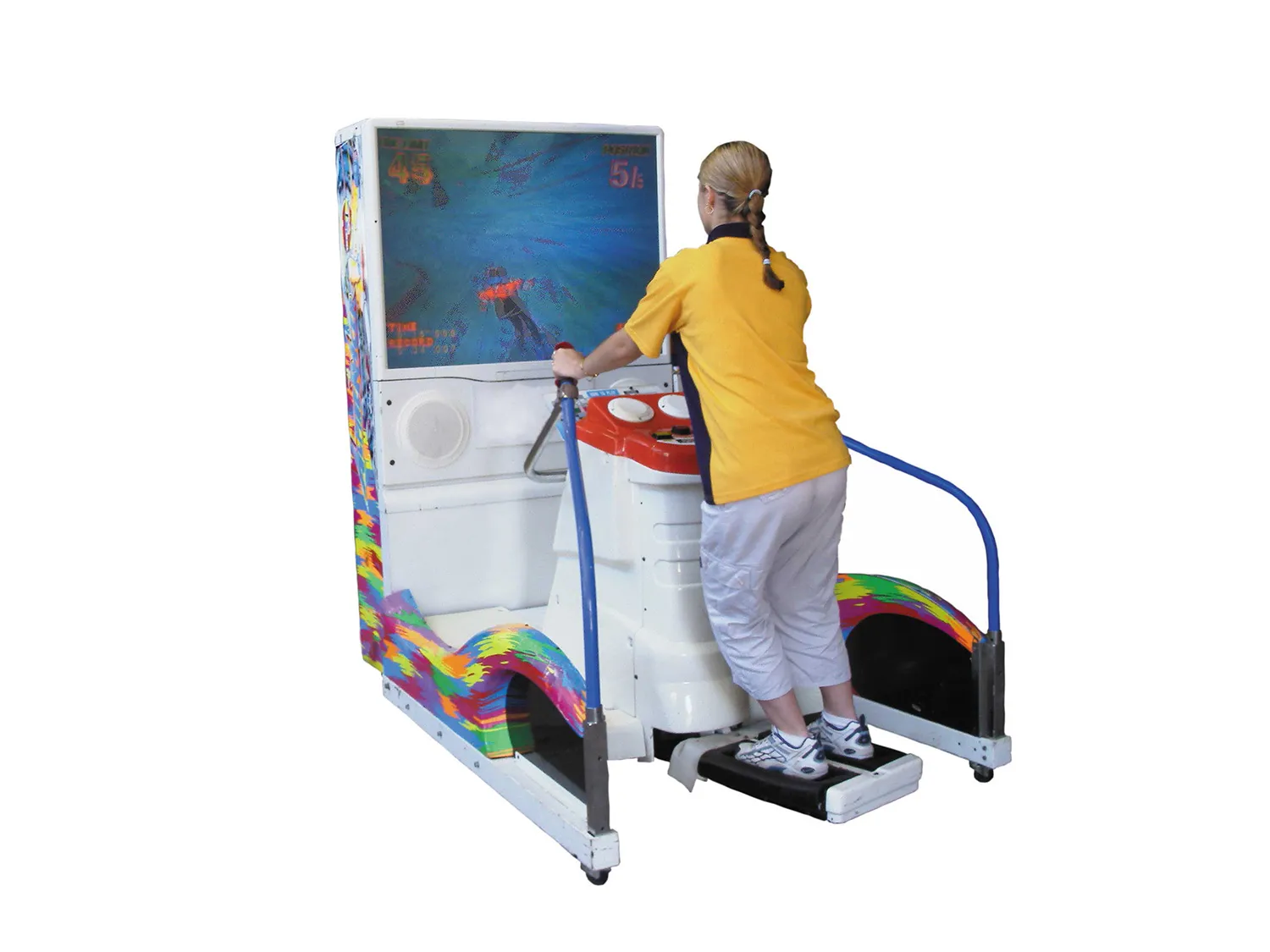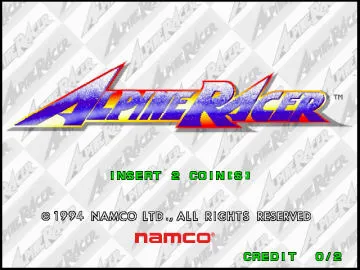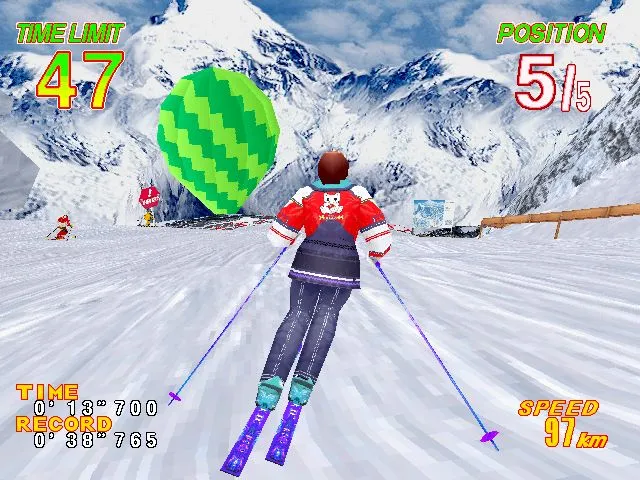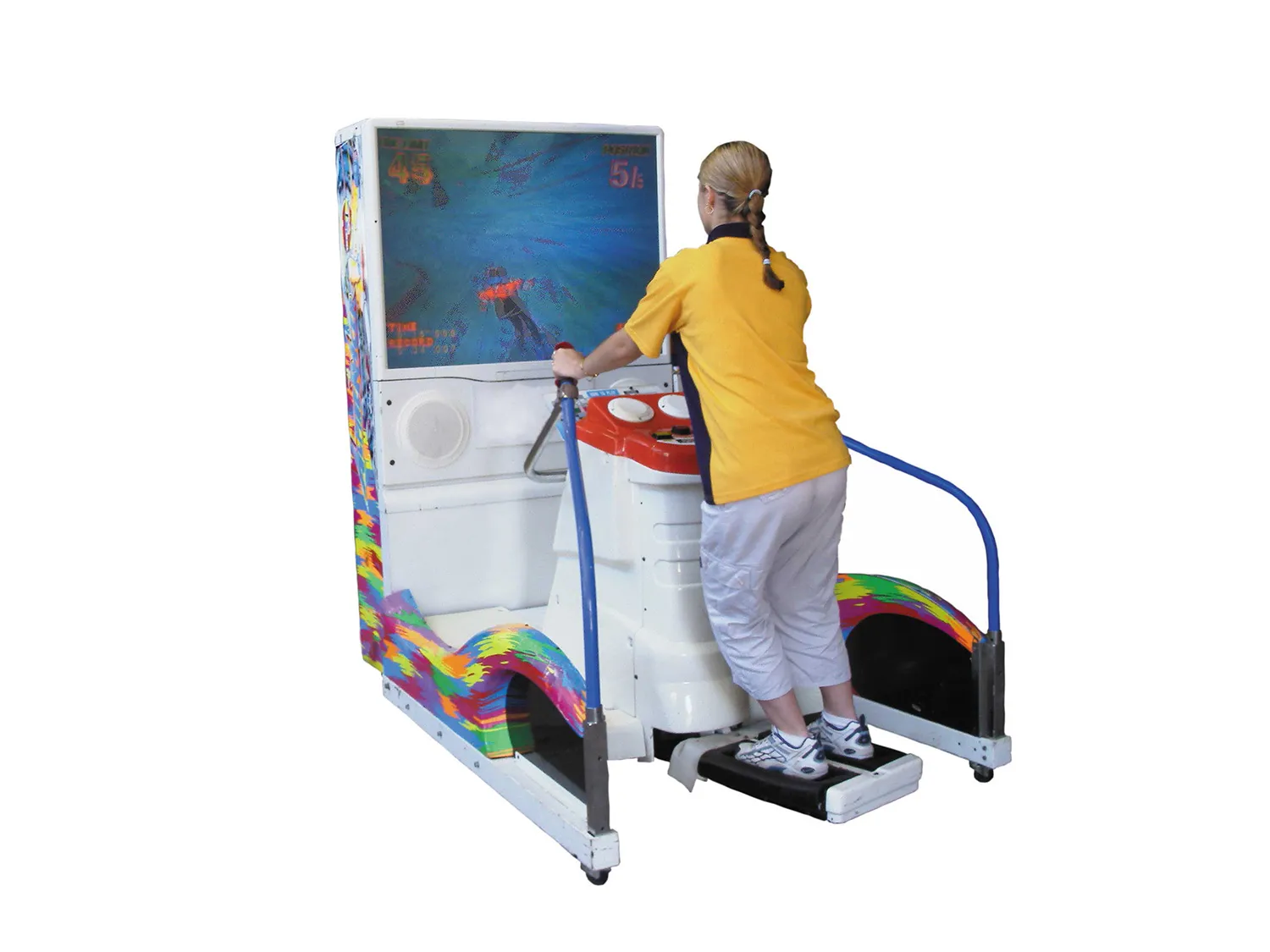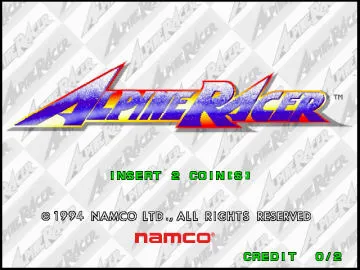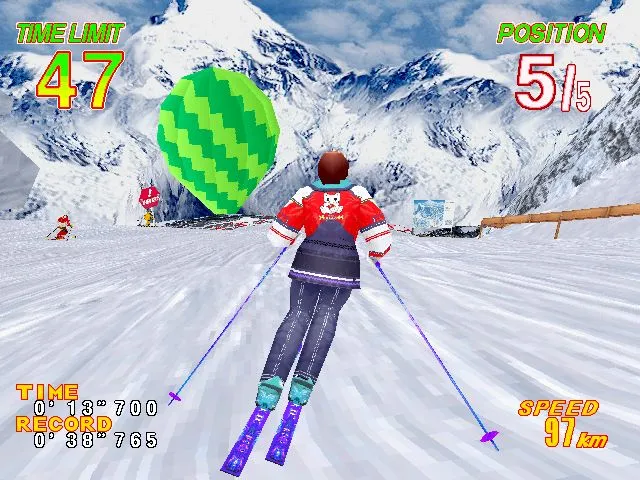 Specifications
| | |
| --- | --- |
| Space required | 2.6m x 1.2m x 2.3m (L x W x H) |
| Power required | 1 x 240v/10 amp normal power outlet |
| States available | NSW only |
Alpine Racer
Alpine Racer Ski Arcade Game Hire Sydney.
The closest man has come to alpine skiing without all the frozen digits and broken limbs, Namco's Alpine Racer is one of the most innovative amusement games in arcade history. Once you step up, strap your feet onto two ski-like controls and grab the two stationary poles, you`re ready to go. Alpine racers foot controls operate just like real ski`s. Race from the top of the mountain to the bottom as the action unfold`s on a giant 50-inch screen. Realistic 3-D polygon images and stereo sound add to the effect. Alpine Racer's unique atmosphere and revolutionary controls make it a must-play for snow bums and snow bunnies of all ages.
Setup Requirements:
Whilst we don't have to shovel in truckloads of snow, we do need to get the large console easily into your venue! Doorways need to be at least 1 metre wide and no stairs. Lifts may be OK but best to check with us before booking!
If the snow is your theme then we have a huge range of
WInter Attractions
which may be the perfect match, or for another racing arcade game you should check out the
Daytona Cars
! If access or space is an issue then the
60-in-1 Table Top Games
are great for all venues and 2 player gaming.