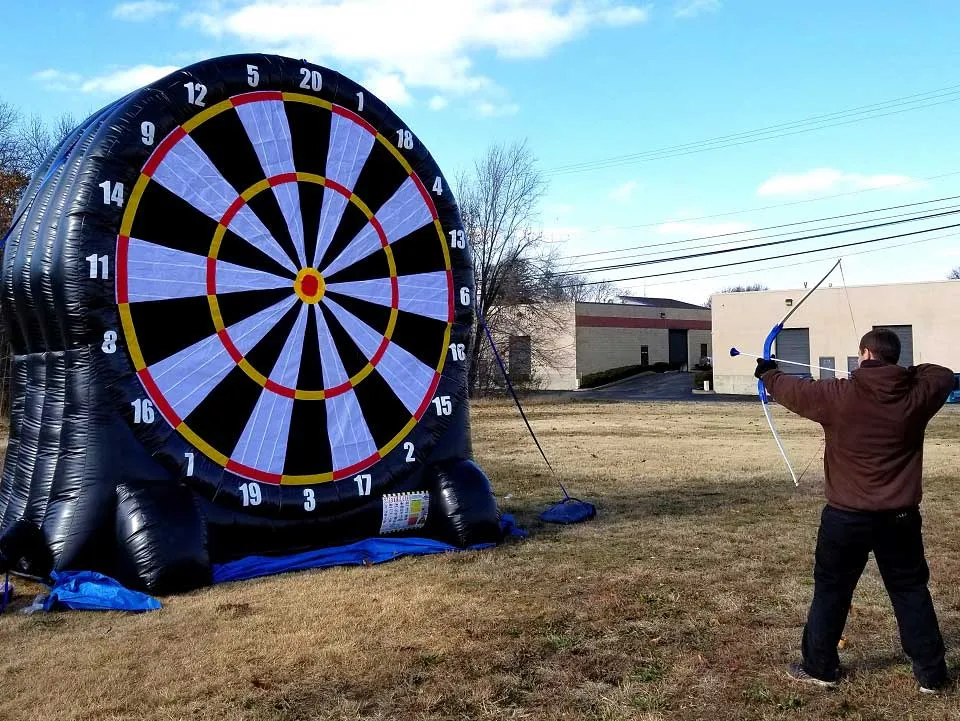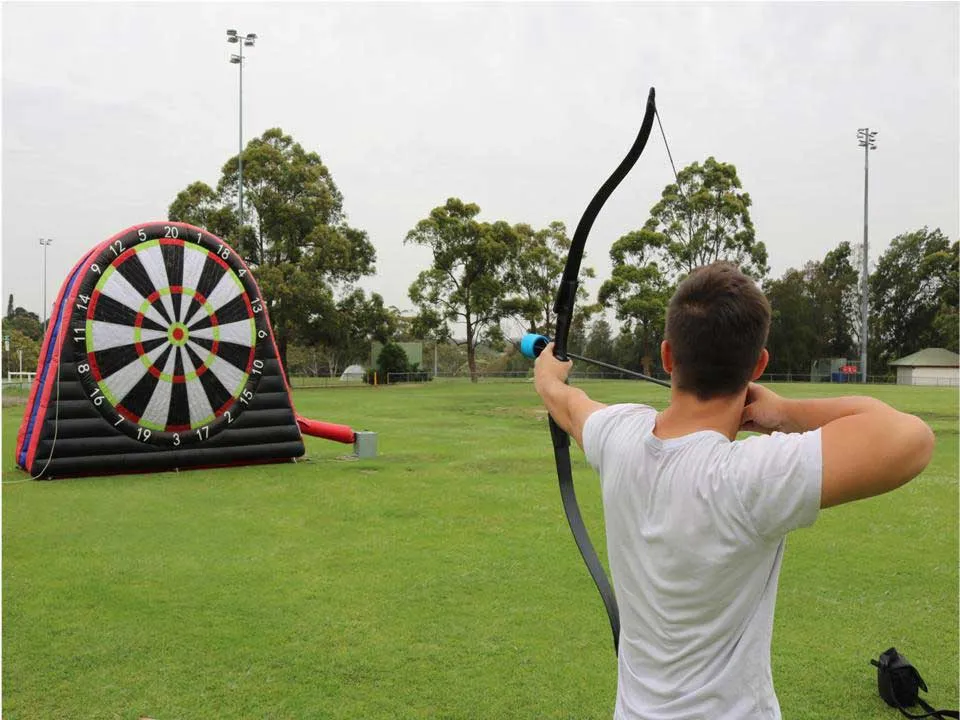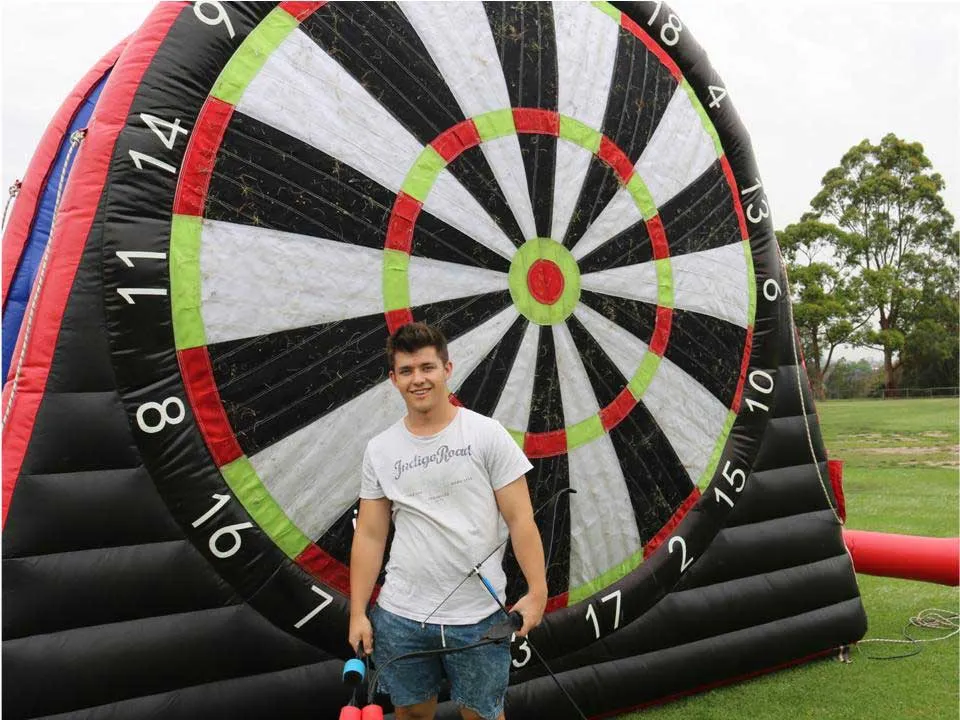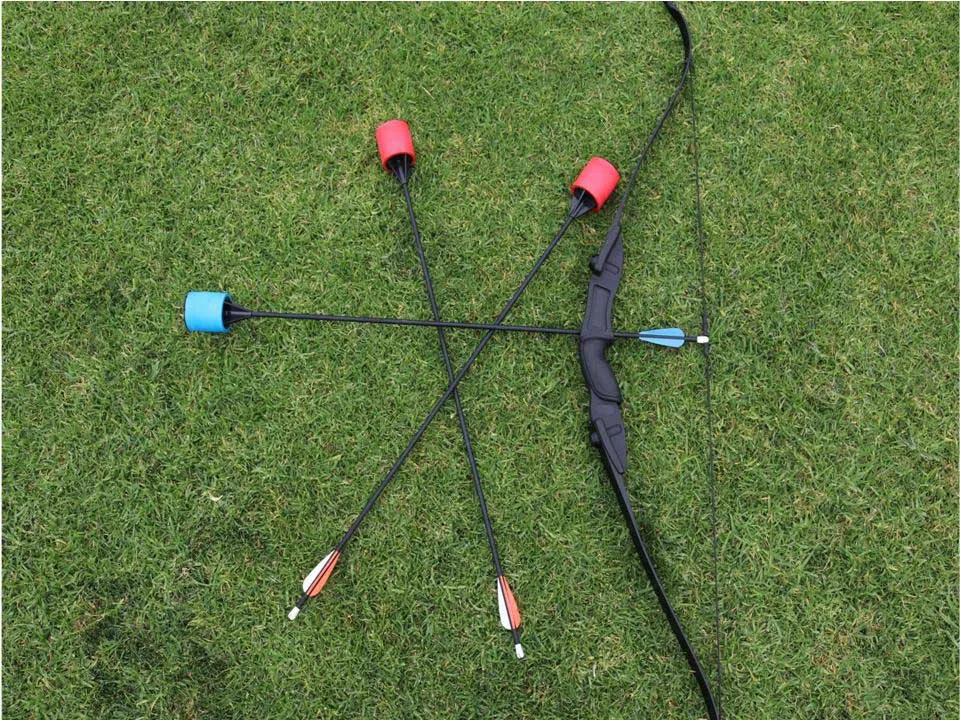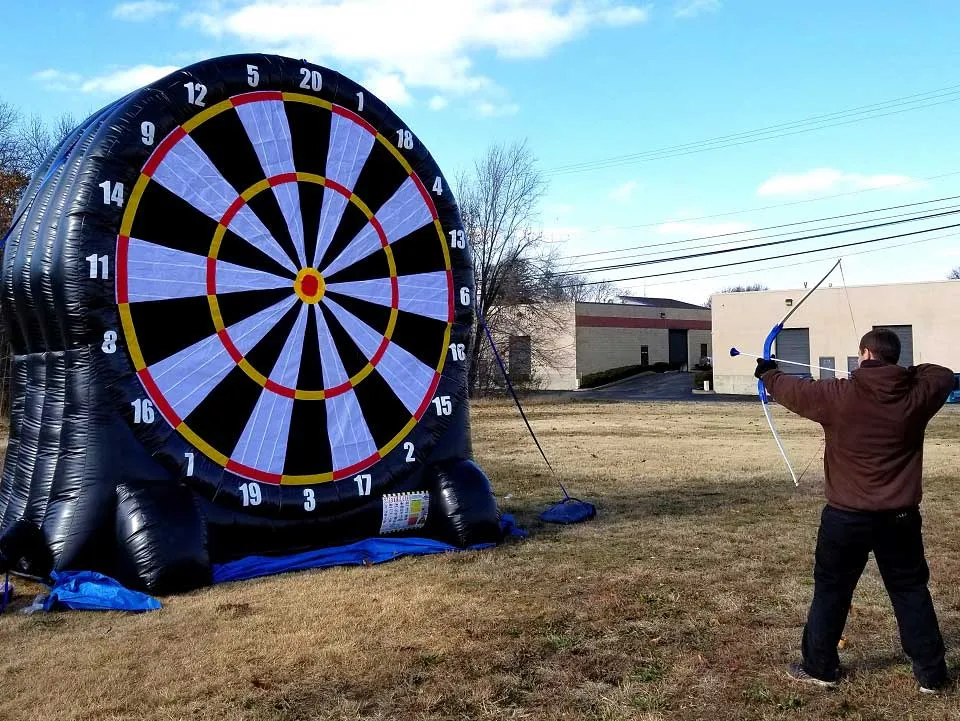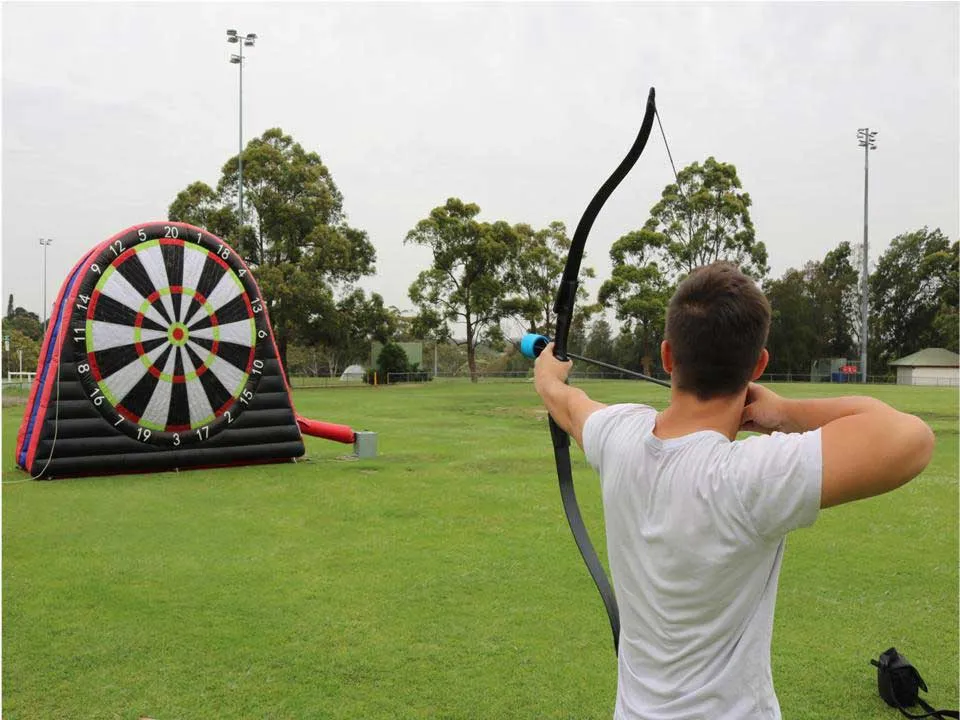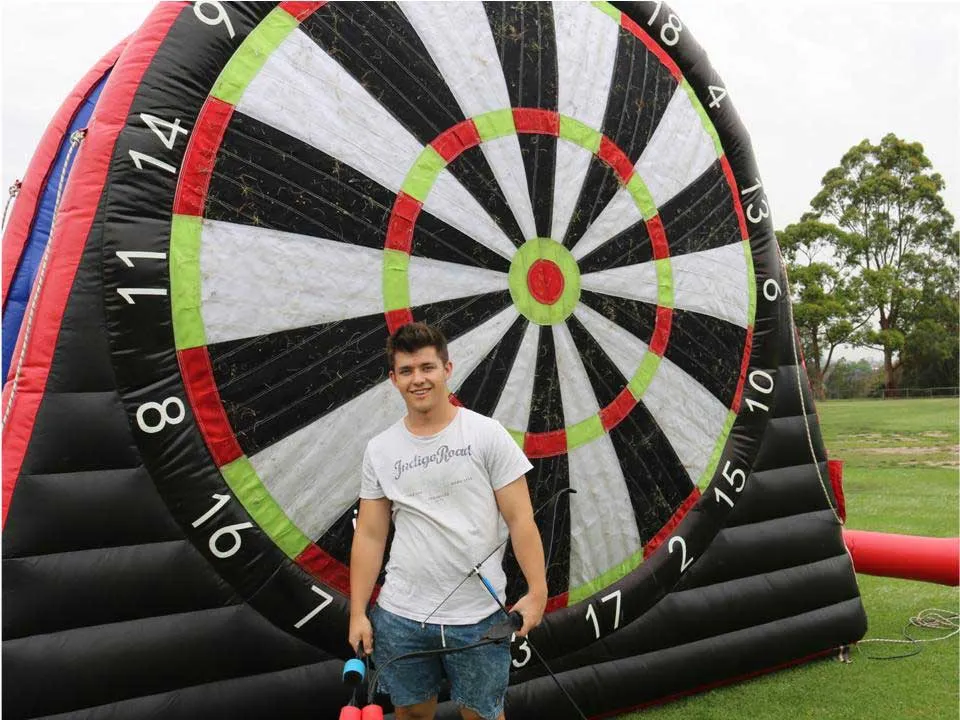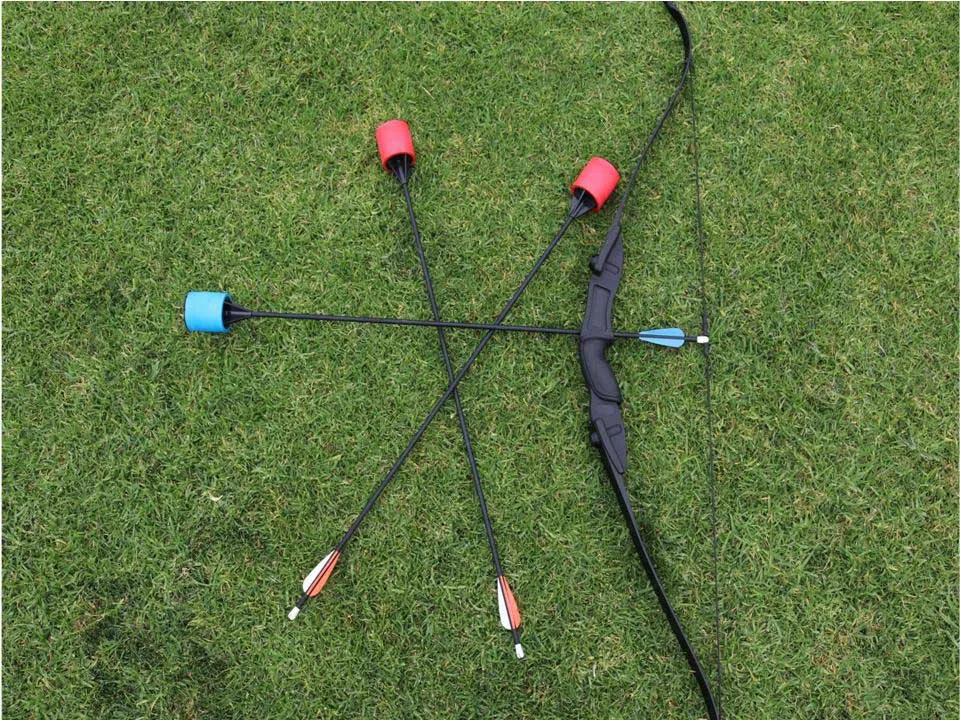 Specifications
| | |
| --- | --- |
| Ages | 7 years to Adult |
| Space required | 10m x 3m x 4m (L x W x H) |
| Power required | 1 x 240V/10amp (normal power point) on its own circuit |
| Hire Options | Operated by our trained staff member |
| States available | NSW only |
Archery Darts
Inflatable Archery Dartboard Hire Sydney
The ultimate end of season novelty or promotional game is to test your aim while shooting safe velcro arrows at a giant dartboard! Excite your team mates or colleagues with the medieval joys of archery, mixed with the modern game of Darts! This giant dartboard is sure to capture the eye and everyone will want a go! The ultra sticky backboard will leave no doubt as to who gets the bulls-eye, using our specially designed bows and arrows with a giant velcro tab! And for promotional purposes, why not get you branding put on a velcro panel and have contestants aim for special prizes? This game is sure to get people hooked as they try to outdo each other and score the most points. Guaranteed to draw a crowd of contestants and onlookers, or hire it as a great addition to bucks and hens parties or team building events as well.
Venue Requirements:
This game is best in a large open area where we can ensure no people or property is behind that could be knocked by an arrow that misses the dartboard. This game is ideal for parks or backyards, or even inside large warehouses!
If you have contestants under the age of 7 then they likely won't be able to use the bows correctly, so try the
Soccer Darts
instead. Other great team building activities that rely on aim and points include the
Mini Golf
and
Inflatable Hoops
.