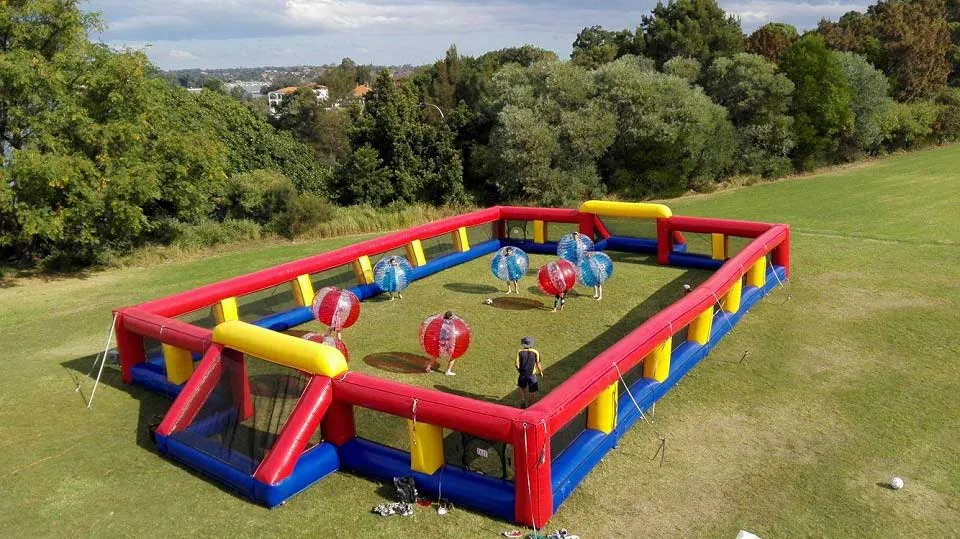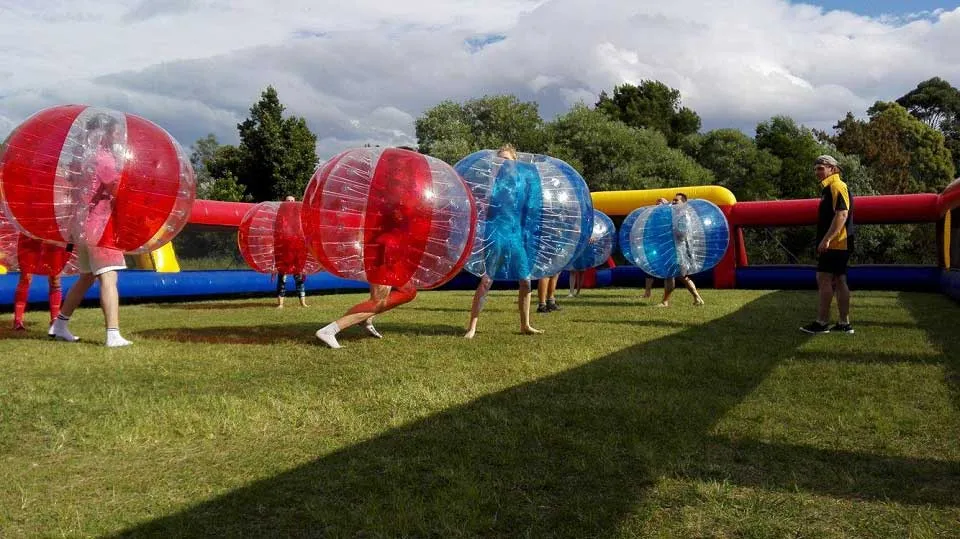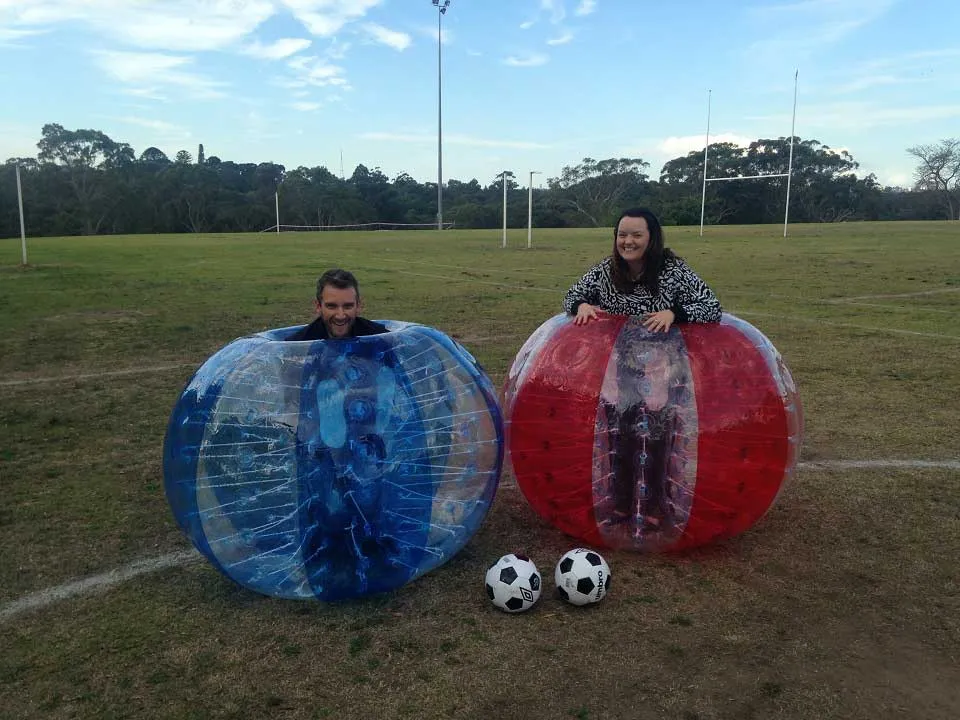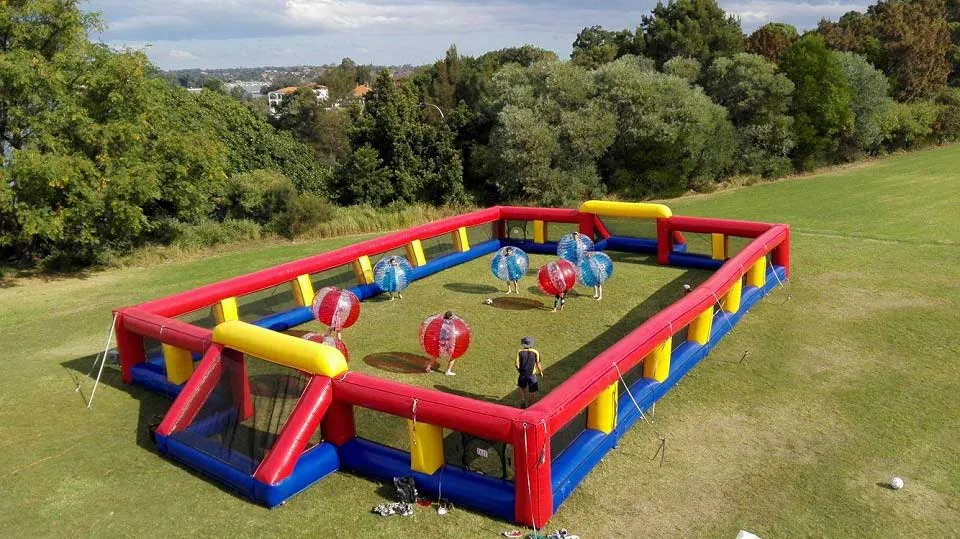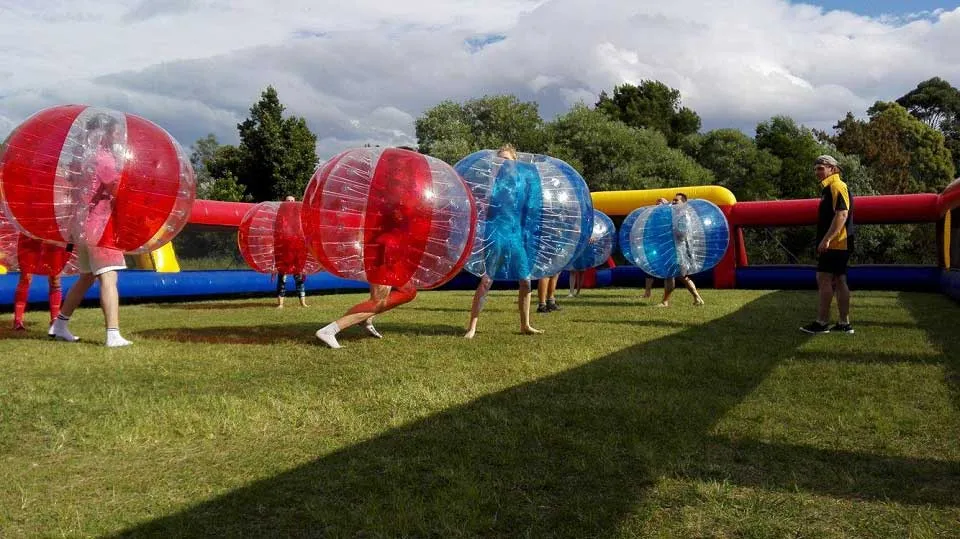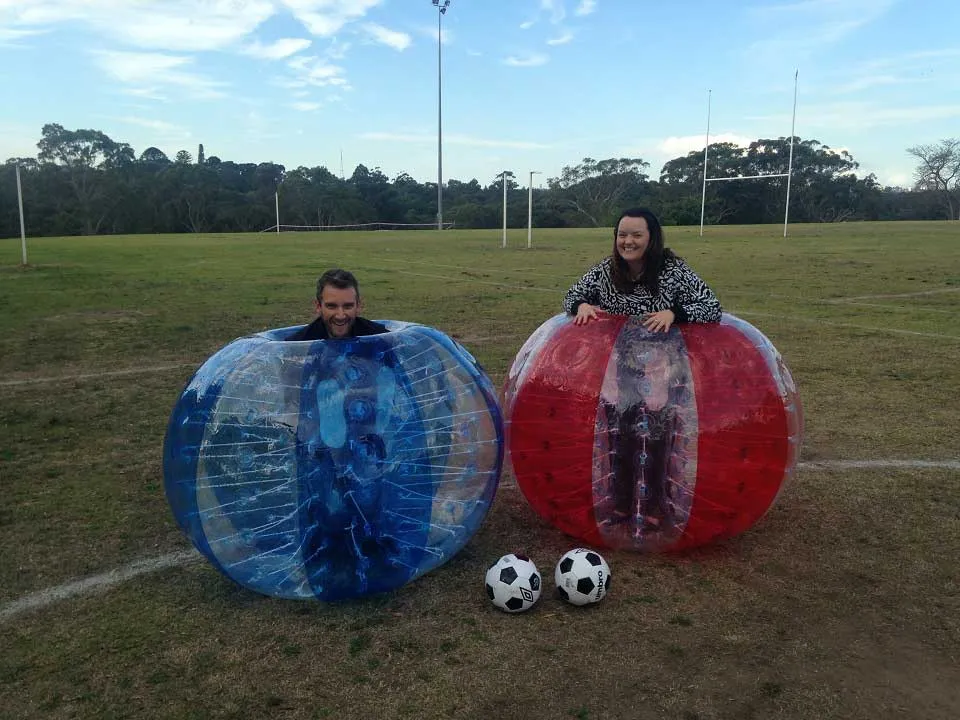 Specifications
| | |
| --- | --- |
| Ages | 14 years old to adult |
| Space required | 24m x 14m x 2.6m (L x W x H) (with the sports arena) |
| Power required | 2 x 240V/10amp (normal power points) on it's own cicuit |
| Game Capacity | Max 4 on each side playing at any one time (game length up to individual client) |
| Hire Options | Based on individual enquiry. Corporate hire 4×4 with the Sports arena. The Super Sports Arena will come with a ref to supervise and control the game |
| States available | NSW, VIC. |
Bubble Soccer & Arena
Bubble Soccer Hire Sydney.
We may have written about the hottest Soccer rides and games for hire in our blog post, but Bubble Soccer is definitely the biggest and wildest of the lot! Join in the craze as this has been hired all over Sydney for team building activities and sports presentation days! Bubble Soccer is one of the most fun and energetic new sports around, as well as a workout. Try it out against your friends, team mates or colleagues and see who can remain standing the longest. Hilarious to play and even more fun to watch – contact us today about including a Bubble Soccer game at your next team building event. For safety purposes and control, this game is played within our Super Sports Arena under our staff supervision, we put you inside a large inflatable bubble and you try to smash the other team to score the most goals in an unconventional game of soccer (football as the English call it)!
Site requirements:
Direct truck access is needed to deliver this large arena and is usually better suited to a sports field or large flat open space.
If you are chasing the soccer games then we have
Human Foosball
for a similar thrill without the contact, or a huge range of
Sports Games
to satisfy any athlete, school fun day or sports presentation!