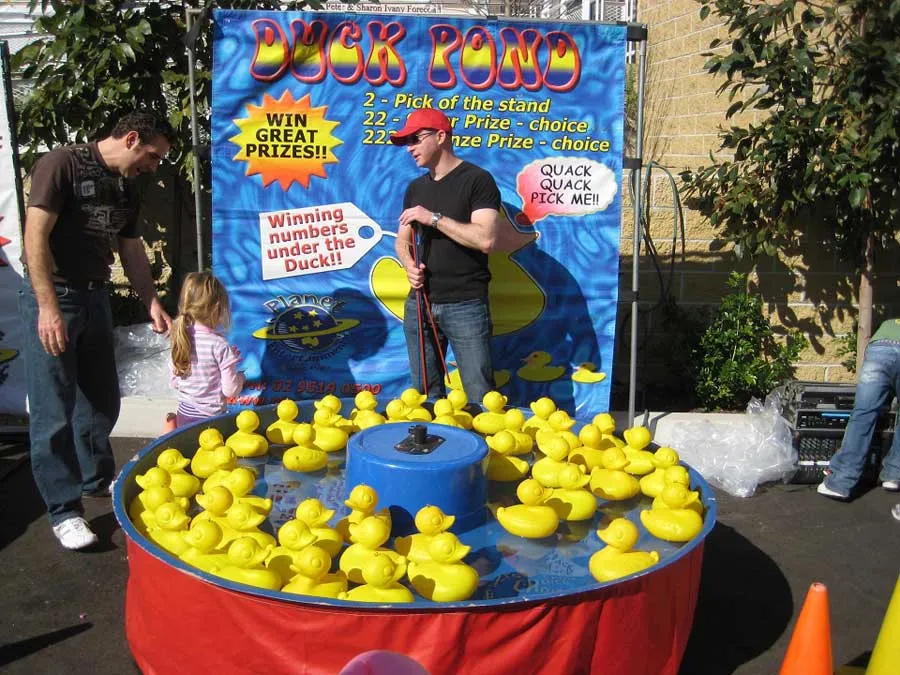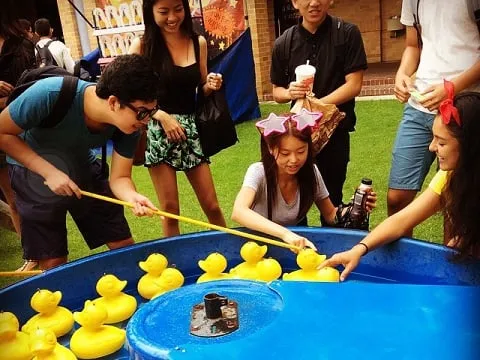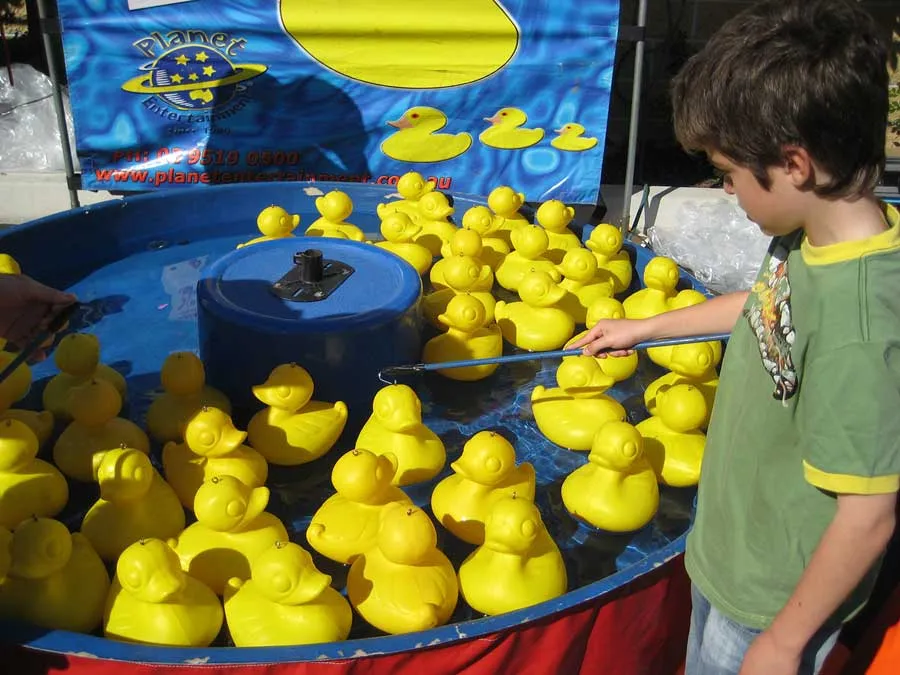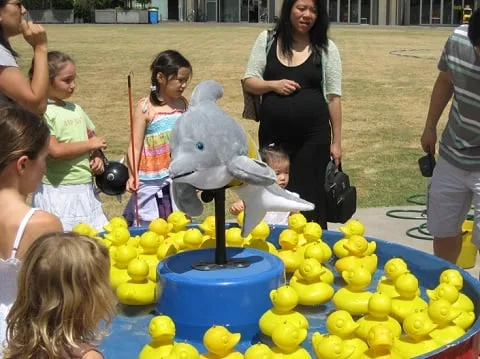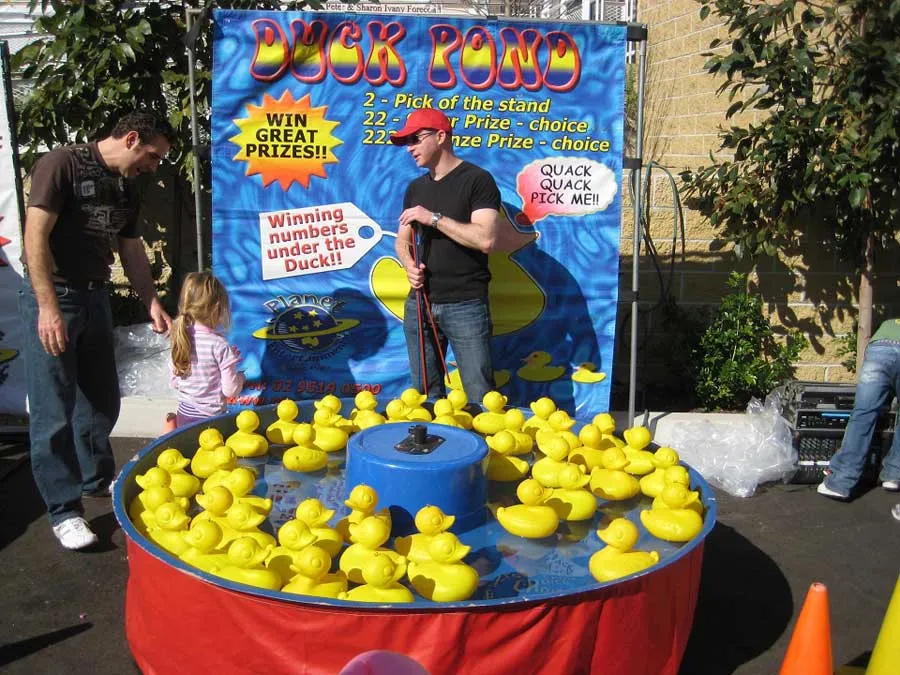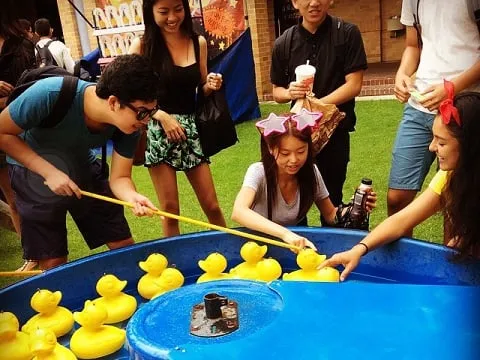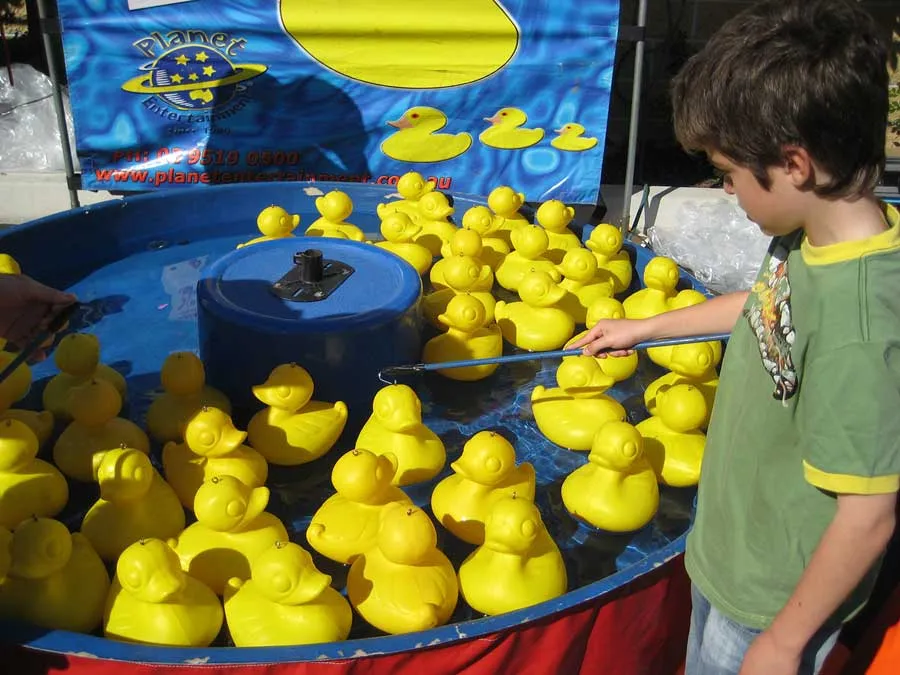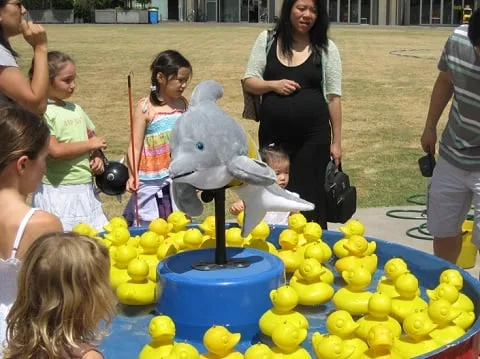 Specifications
| | |
| --- | --- |
| Ages | All ages |
| Space required | 4m x 4m with backdrop |
| Power required | N/A |
| Hire Options | Available either Fully Operated or on a DIY basis |
| Water Required | 15-20 litres |
| States available | NSW only |
Duckpond
Duckpond Carnival Sideshow Game Hire Sydney.
Who doesn't remember this fun game from their childhood? Hook a duck as it floats by and win a prize! Under each duck is a number, match the number to the prizes on the stand. Be careful with your selection, not all ducks are winners. Great fun for everyone and ideal for your next trade show stand or school fete. Hire this game with one of our friendly operators and we will supply you with 100 prizes or take it as a DIY item and make up your own rules and prizes! You can even create a custom backdrop to hang on our frame for a promotional event.
Equipment includes 50 ducks and 6 scoops to collect them with
.
Venue Setup:
The size of this 2.5m diameter Duckpond means it doesn't usually fit in lifts to get to rooftops, but wide stairwells could be an option. The Duckpond is for outdoor use only.
If you need to conserve space or have an indoor venue then the
Compact Duckpond
is the same game and effect. Our clients often hire this carnival sideshow game with the
Laughing Clowns
.