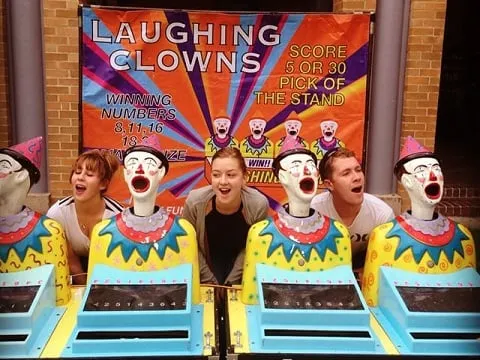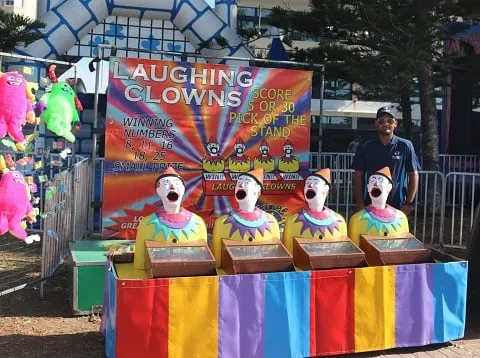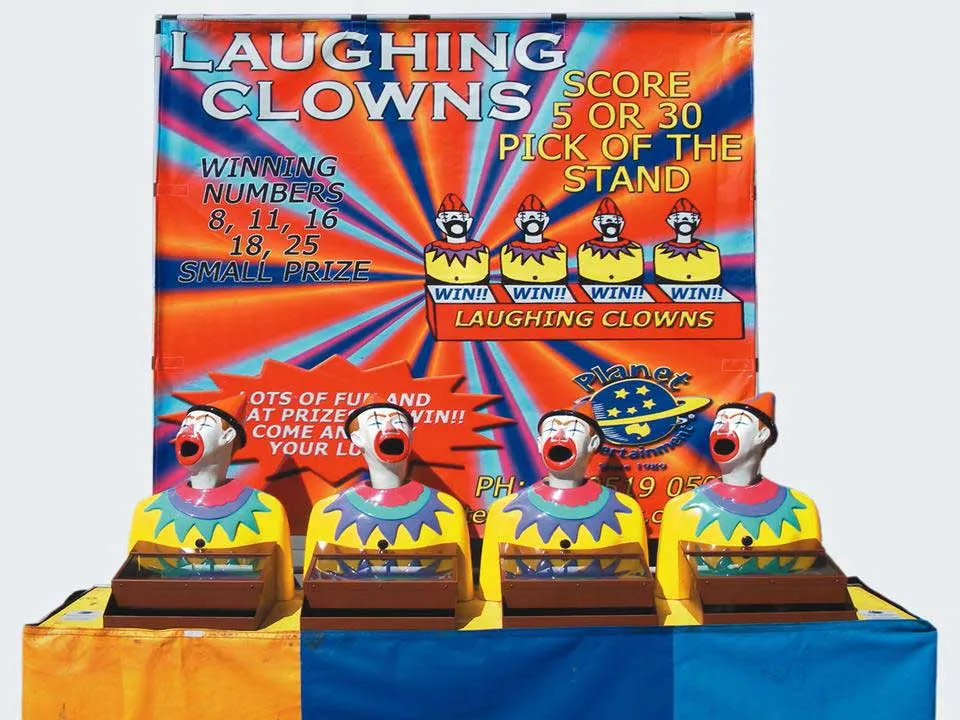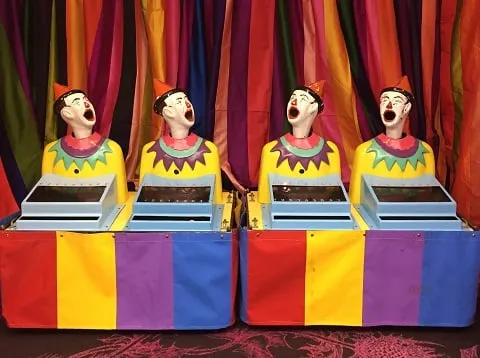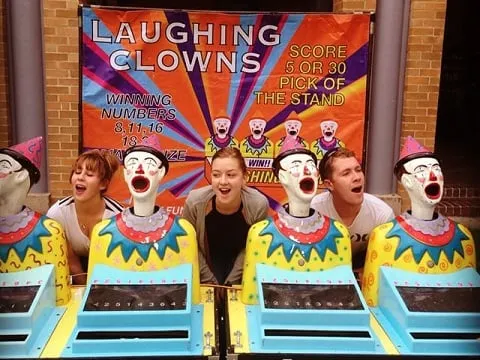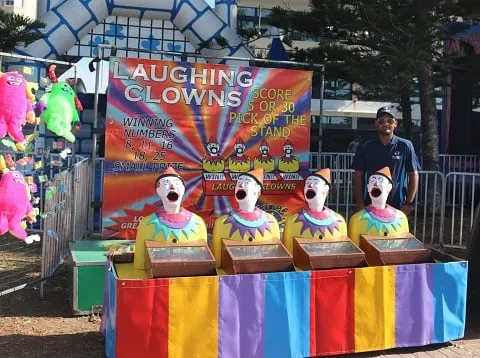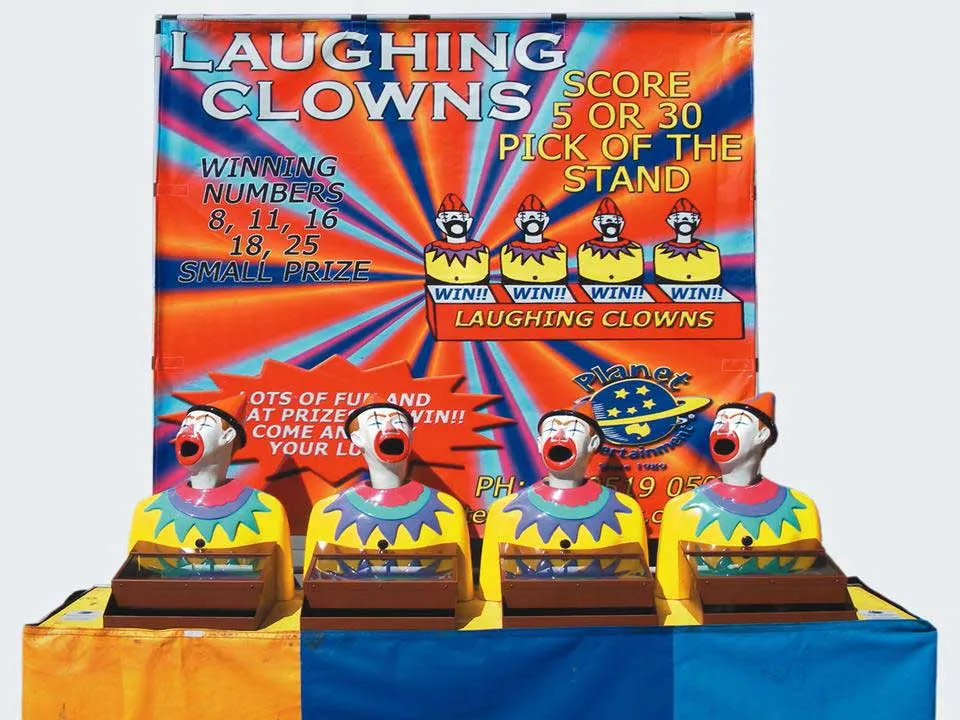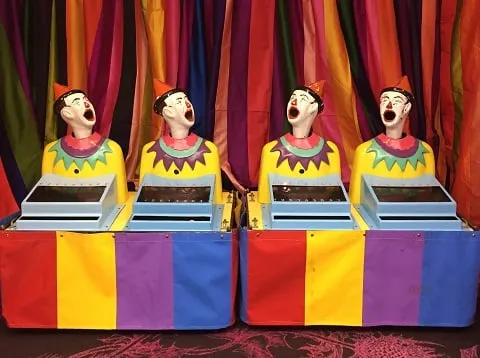 Specifications
| | |
| --- | --- |
| Ages | All ages |
| Space required | 3m x 3m x 2.5m (L x W x H) |
| Power required | 1 x 240V outlet |
| Hire Options | Available either Fully Operated or on a DIY basis |
| States available | NSW & VIC only |
Laughing Clowns – 4 Heads
Laughing Clowns Carnival Game Hire Sydney

By far our most addictive Carnival Game, the Laughing Clowns are the perfect attraction for your next sideshow alley event. This game requires perfect timing and concentration as you feed the balls into the clown's mouth and attempt to line up a prize winning score as displayed on the eye catching backdrop. What's the catch? Try to achieve one of the prize winning scores whilst the clown's head is rotating side to side and it's very hard to work out the concealed timing to land your numbers! This item is a must for the circus themed corporate function or a school fete where you want to have prizes and draw a crowd!

Clown Hire Options: This comes in a very long and heavy travel case so is usually advised that Planet Entertainment installs it for you, we will just need to check your access is sufficient. It can then be on a cheaper DIY option or have one of our uniformed operators take care of everything and also distribute 100 novelty prizes. If space is an issue why not ask about our sets of clowns with 2 heads!

This game witih its backdrop looks great alongside the Skunk Shootout and Ring Toss if trying to create a Sideshow Alley at your event!
How To Play: Every player gets 5 balls. On the backdrop behind the game are winning numbers. Add up the total score for the 5 balls and if they match the winning numbers, the player wins a prize.