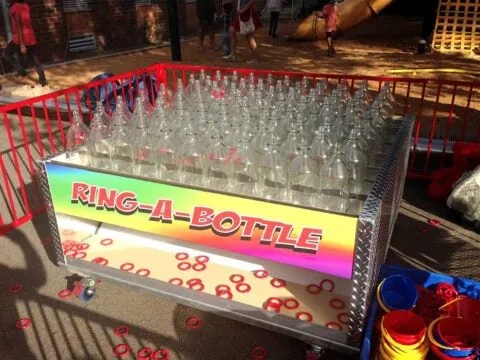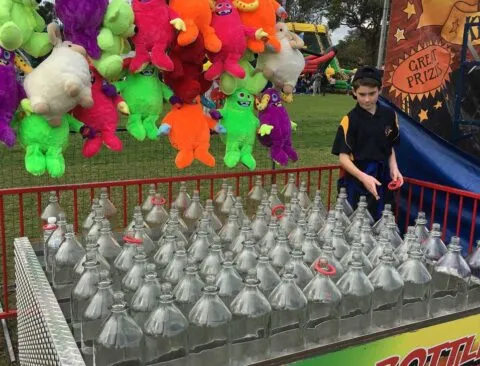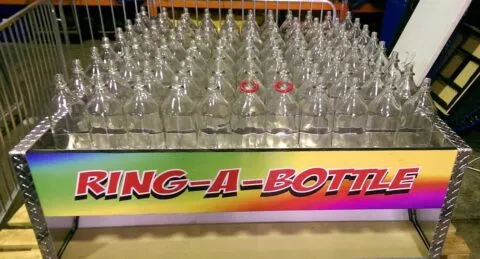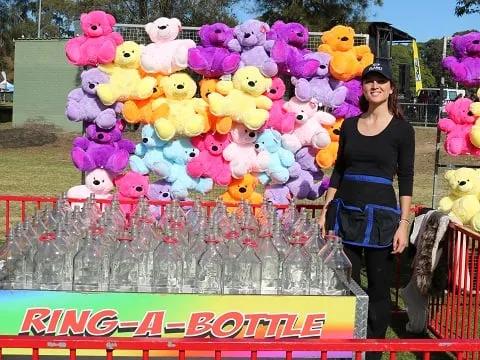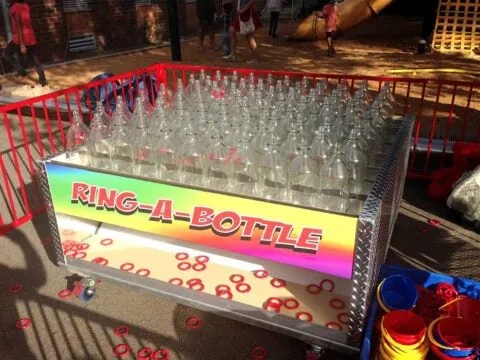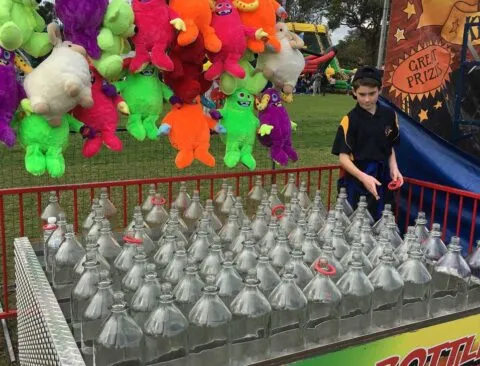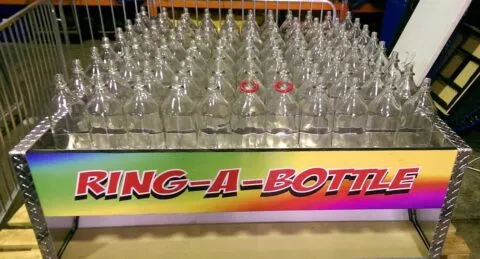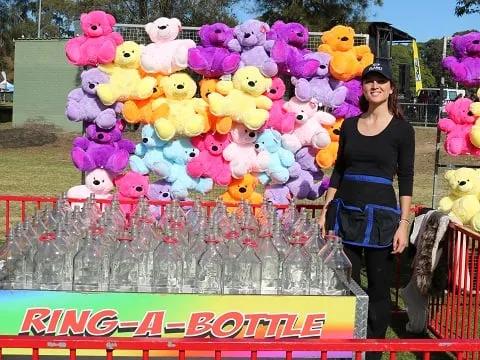 Specifications
| | |
| --- | --- |
| Ages | All ages |
| Space required | 3m x 3m |
| Power required | N/A |
| Hire Options | Available either Fully Operated or on a DIY basis |
| States available | NSW only |
Ring-A-Bottle
Ring-A-Bottle Hire Sydney

The quintessential carnival game is a must-hire for any large fetes or carnivals. It may look easy, but this game is bound to challenge even those with the finest aim! Great for school fetes or festivals, hire this game with an operator and we'll provide 100 prizes!

Game Setup: It is required that we have direct truck access on top of the setup location for the game as the frame alone is quite heavy. In certain circumstances, we can maneuver the game to the setup location using the wheels located on the bottom of the frame, but this requires that any entryways are of sufficient width (>3m).
How to play: Each player gets a bucket of rings. If the player lands a ring on a bottle, they win a major prize.
Other popular carnival games include the High Striker, Laughing Clowns (comes in a 2-head or 4-head size), and the Skunk Shootout.