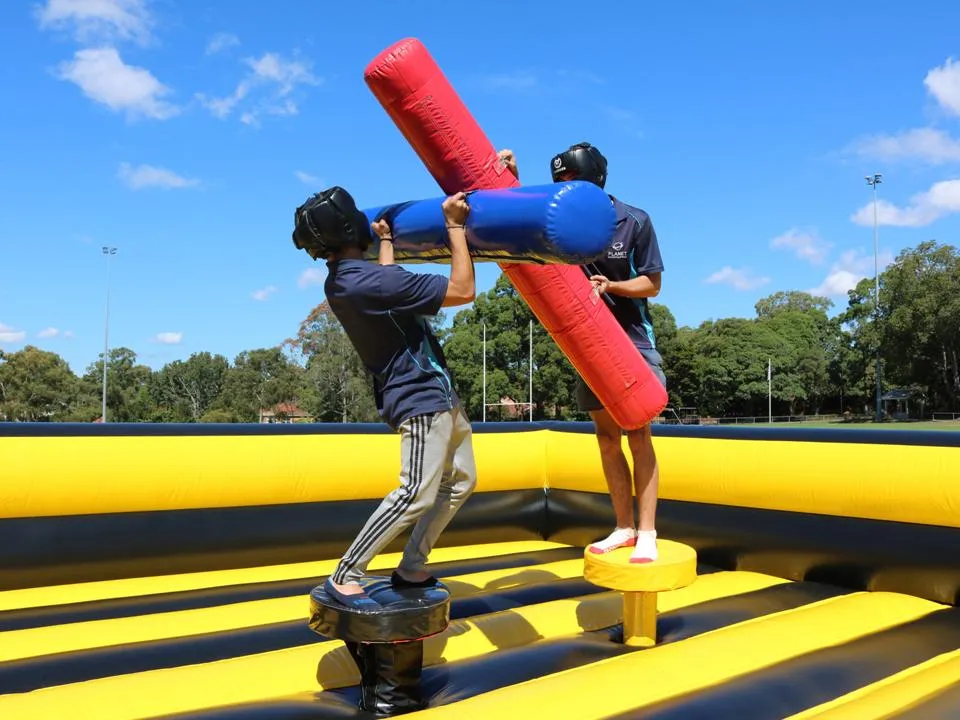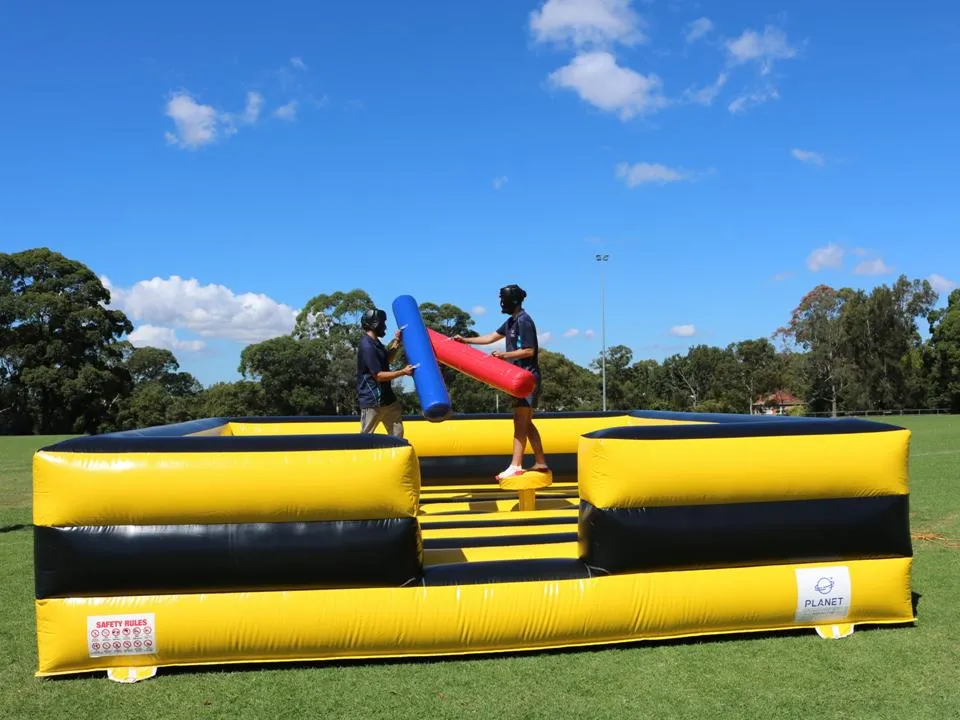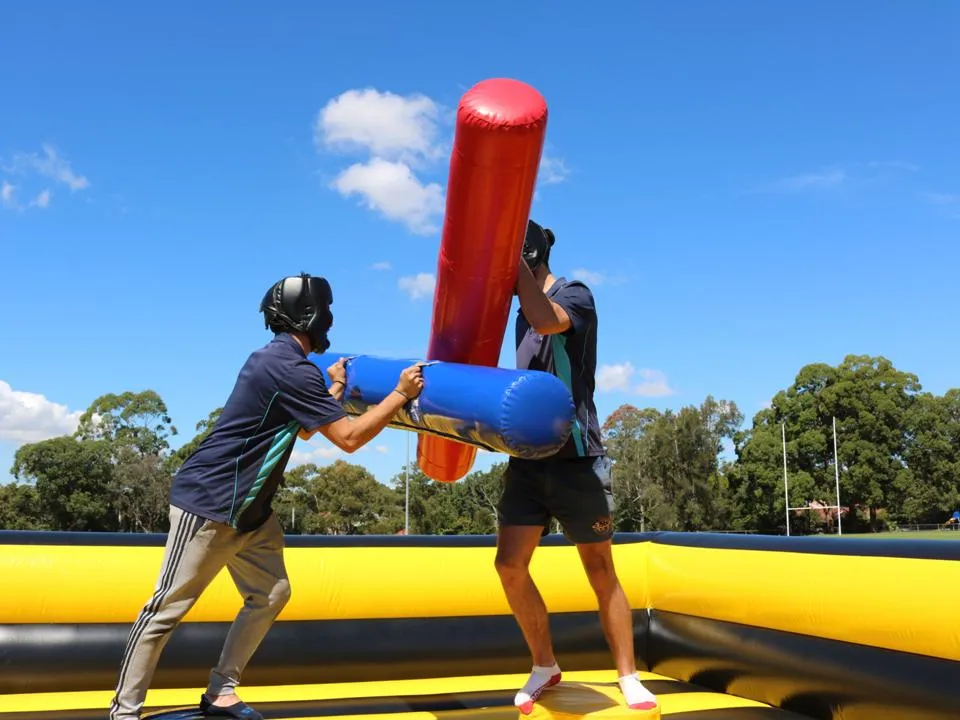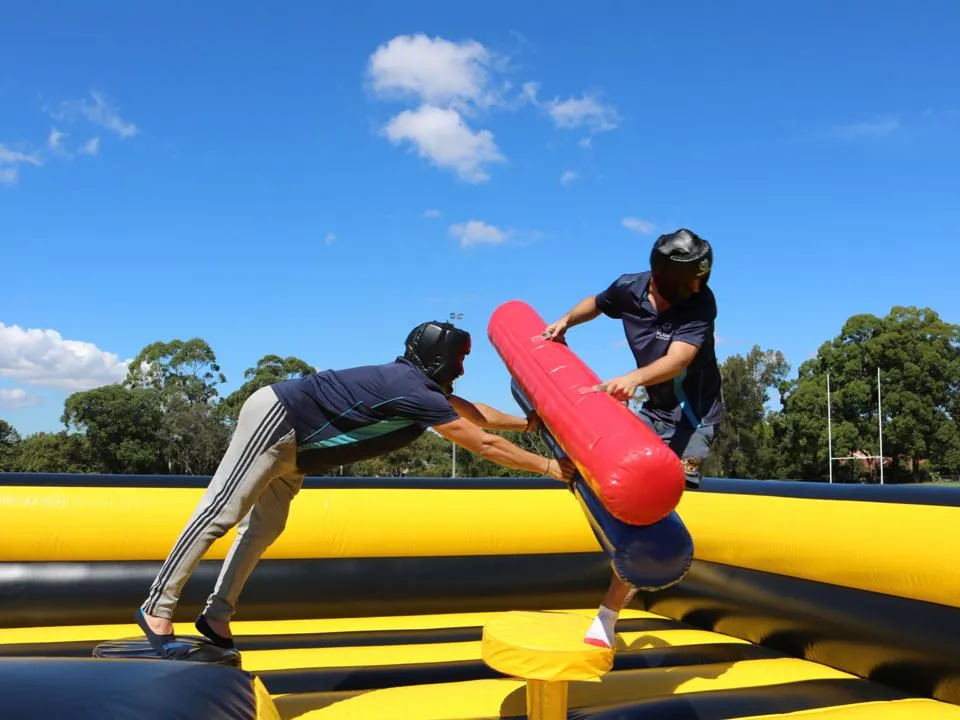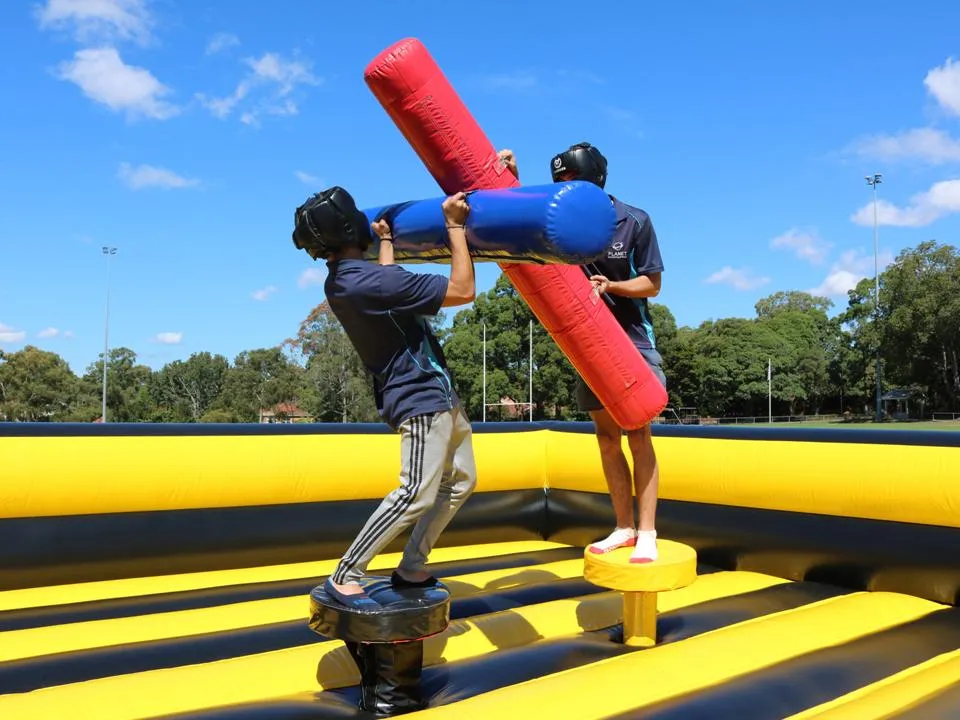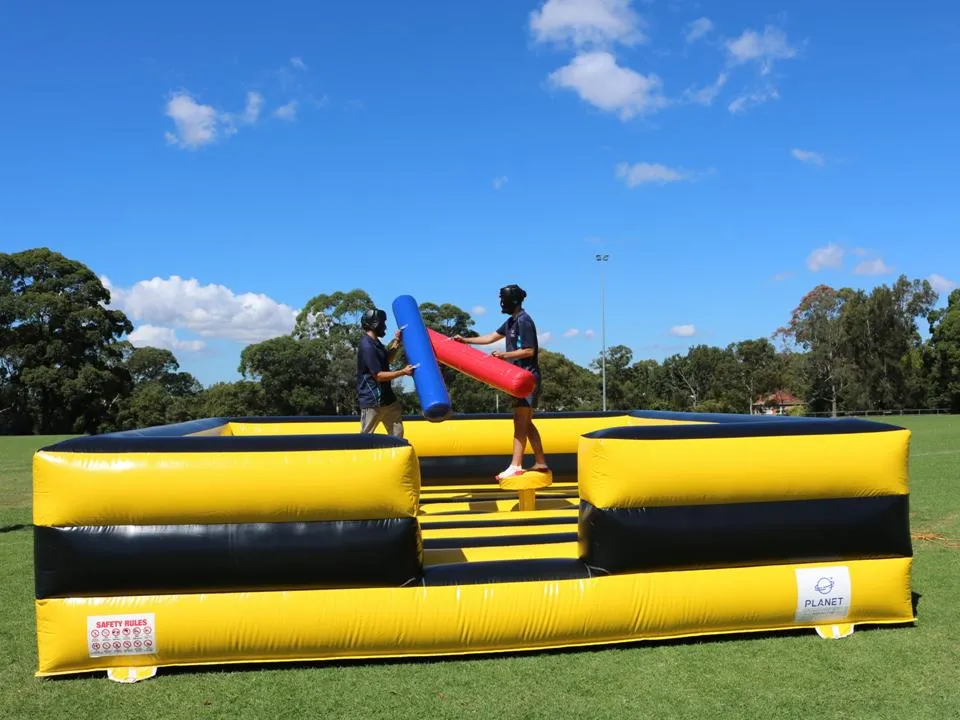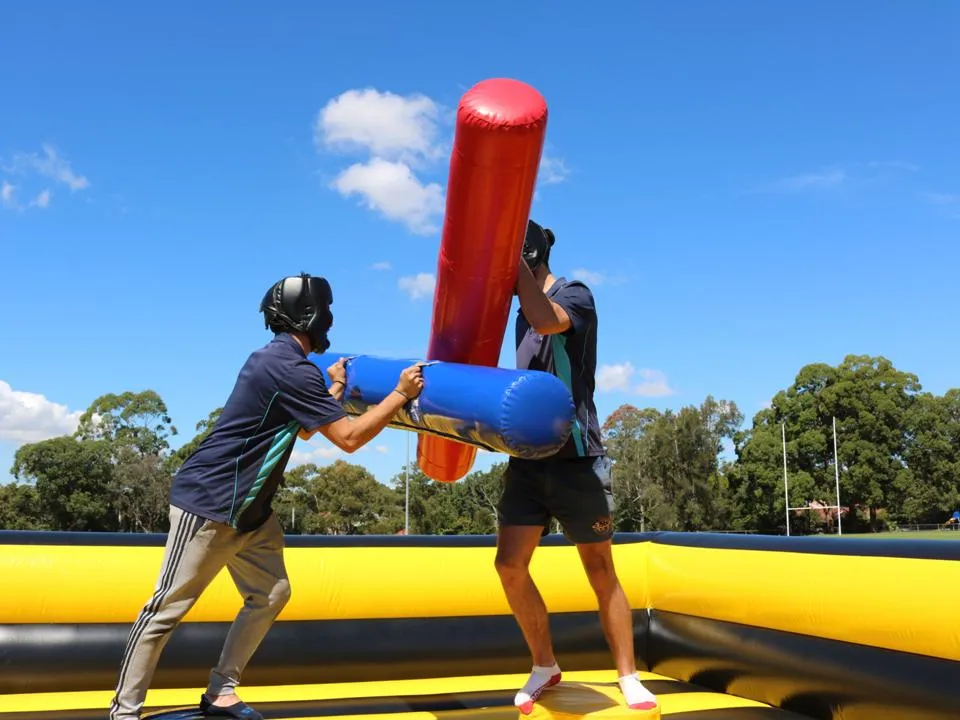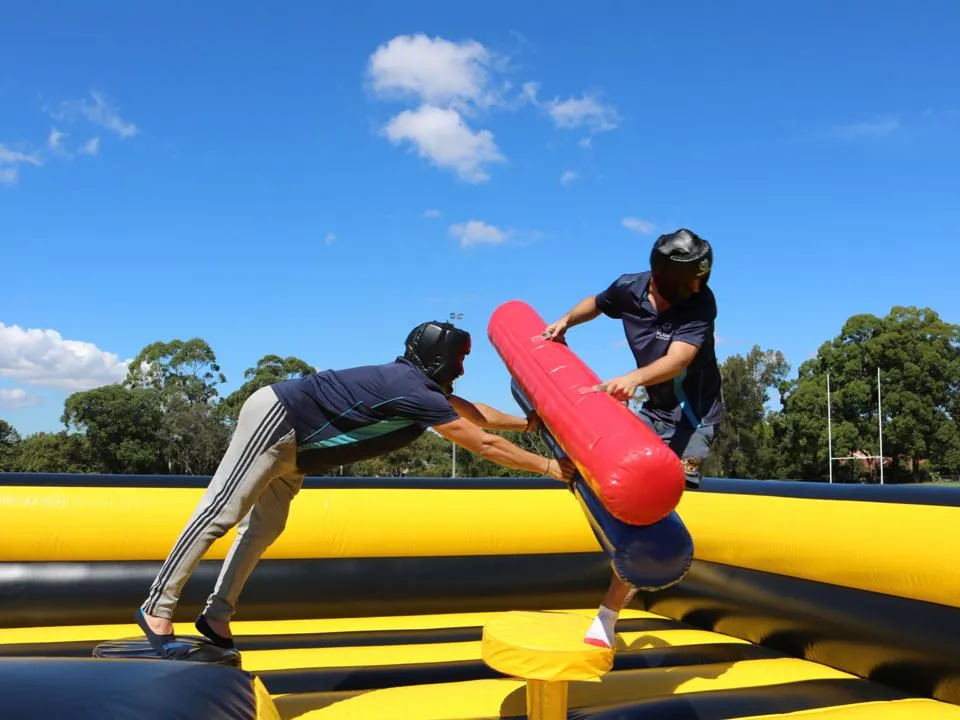 Specifications
| | |
| --- | --- |
| Ages | 7 years old to Adult |
| Space required | 6m x 6m x 3.5m (L x W x H) |
| Power required | 1 x 240V/10amp (normal power point) on its own circuit |
| Game Capacity | 2 people at once. Approximately 60 people per hour |
| Hire Options | The Gladiator Duel will come with 1 staff to supervise and ensure safety and fun |
| States available | NSW & ACT |
Toxic Battle
Toxic Battle Gladiator Jousting Hire Sydney

Prepare for a showdown like no other in the revamped classic, the Gladiator Duel: Toxic Battle version! Picture this: bucks parties, school fetes, promotions, or sporting showdowns - this game is the crowd magnet that draws everyone in for a dose of old-school entertainment! Two contenders, padded batons, and a battle that keeps everyone on the edge of the seat. Why not host a knockout competition for a promotional activation?
Contestants are completely safe with their headgear and the padding that surrounds the podiums. Even celebrities have also had their precious faces whacked by the soft jousting sticks on TV! Our trained operator will oversee the safety of this game for you, backed by our Public Liability Insurance so all you need to worry about is - are you ready to battle!?

Toxic Battle Setup: This game is very mobile and we can set it up almost anywhere for you. All we need to do is place the podium frames, unroll the inflatable section, and place them over the top. Indoors or outdoors, so long as you allow the 3.5m height clearance for anyone tall standing on a podium, we can set the Toxic Battle up. 

We have an even larger podium on the Battle Zone if you are seeking some serious fall when you knock your opponents off. For the little warriors, the Rockem Sockem is a great option - they don't have to climb onto a podium and the tumble is much smaller!