Some of our Sydney Fun Rides and Attractions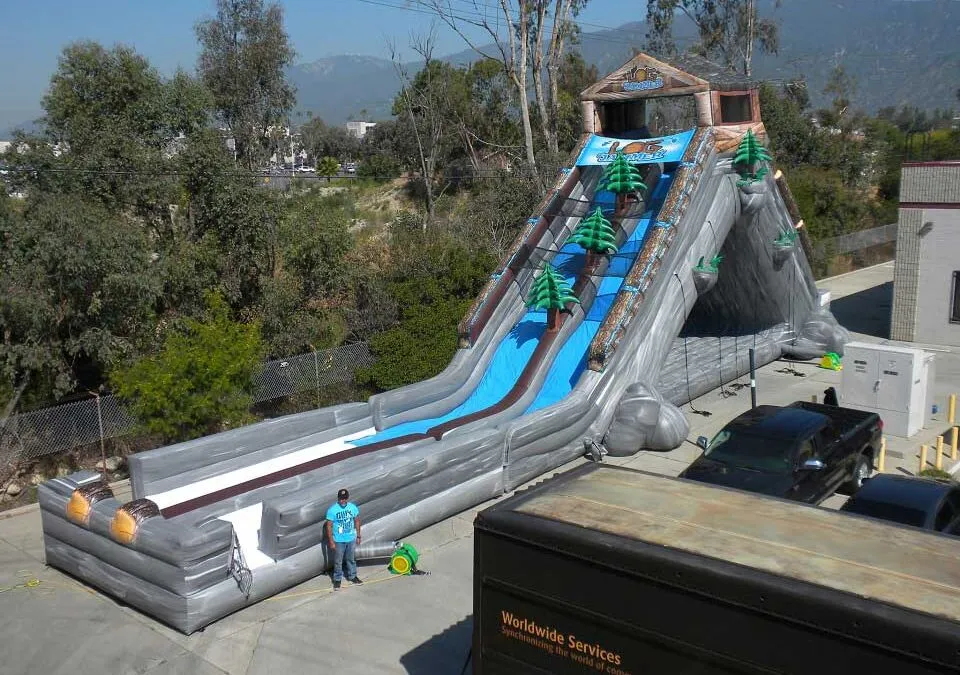 Its getting warmer and here comes summer. Yippee, as we say goodbye to winter its time to celebrate with some great fun rides and attractions from Planet Entertainment.
On a hot summers day the inflatable rides and jumping castles can get a bit hot under foot. Our water attractions are just the solution. Our Lil Kahuna water slide is ideal for the kids under 7 and for the big kids the Hurricane or Atomic Drop are the way to go. These two water slides are quite steep and the Hurricane Slide has a bend, twists and turns for some added excitement. One of our most popular water slides is the Tropical Slide, it has a little bump in the middle of the slide that gives the kids a bit of air. The Tropical Slide is great for tweens and kids 4 years and up.
Some of our water slides are available for backyard parties on a DIY basis. We will deliver and install, the party host does the supervision.
You will need a tap close to the water slide setup location and the water slide must be setup on a flat and level surface. You will also need to provide access to 240v power close to the setup area. Planet Entertainment will bring the water slide, hose connections, hose, power leads and pegs to secure the inflatable. We can setup on concrete or pavers if you prefer but we will need to bring some concrete weights to secure the inflatable.
We also have a giant inflatable Wipeout slip and slide, this is ideal for people that don't like heights and want to stay at ground level.
So keep cool this summer with Planet Entertainment's water rides, slides and attractions. Go to the link on our website for all the water attractions on offer for hire this summer.
Recent Posts
Quick Links
Quick Links