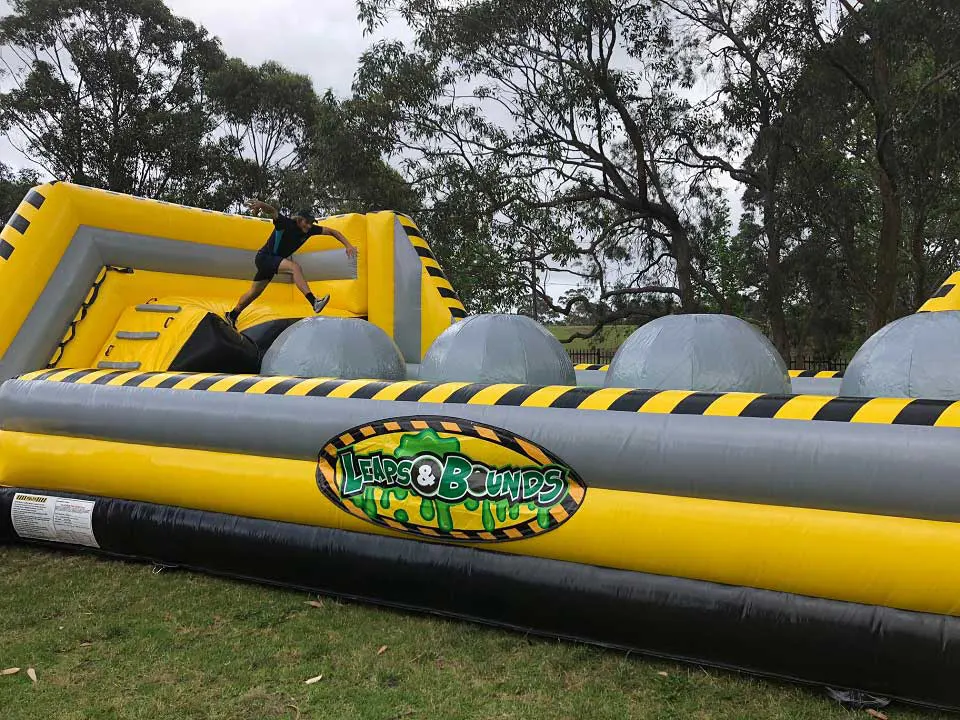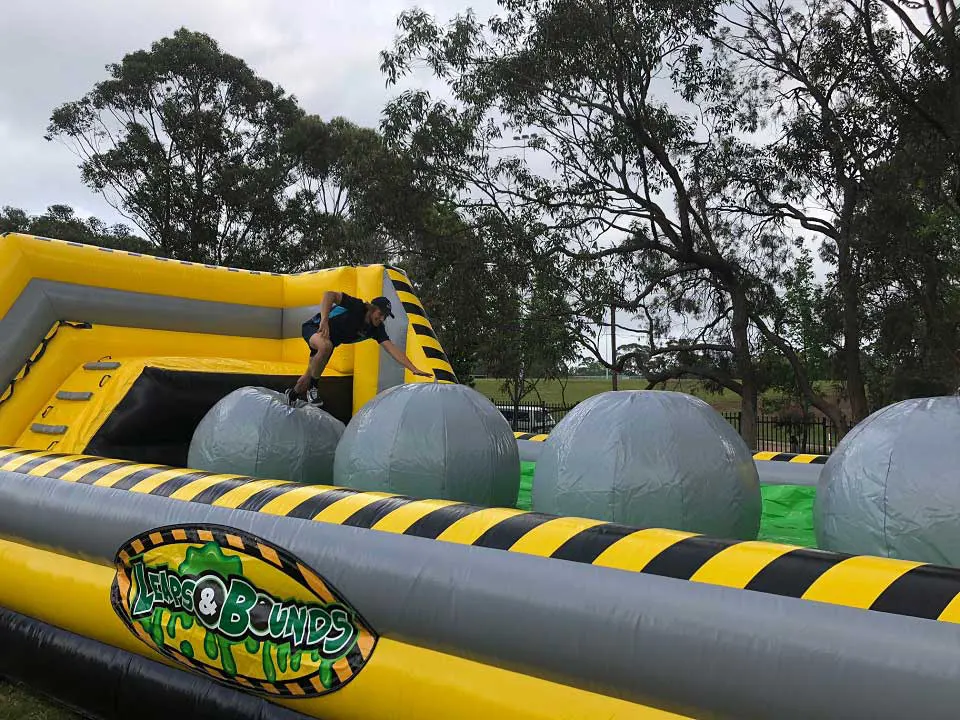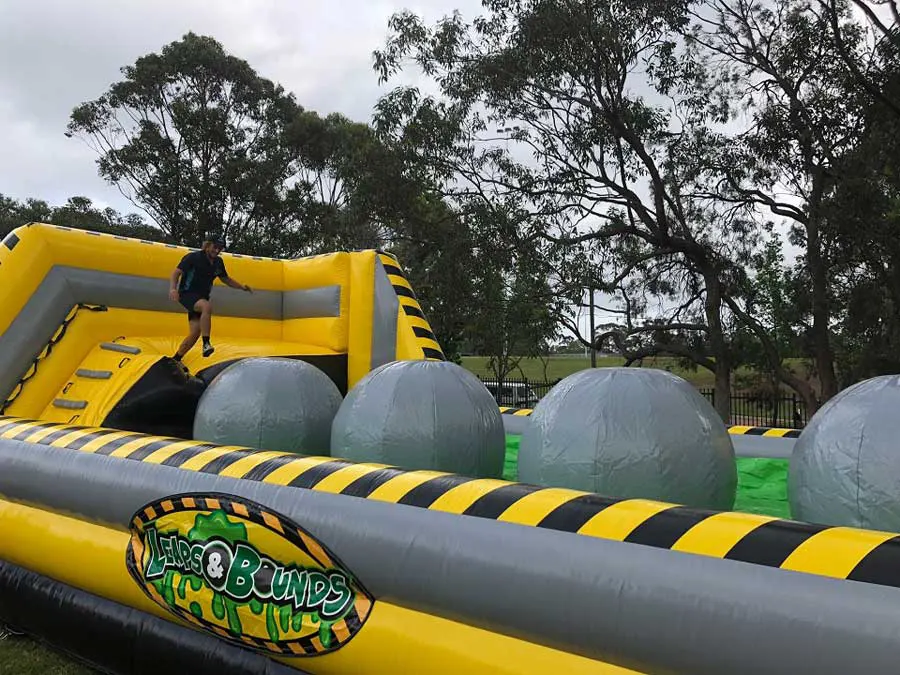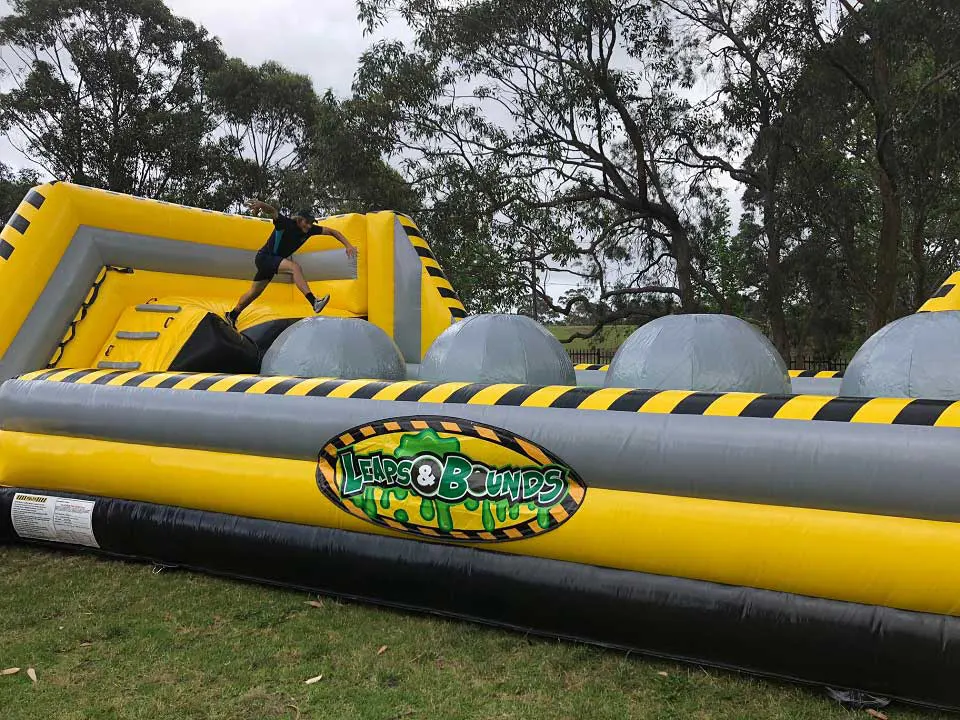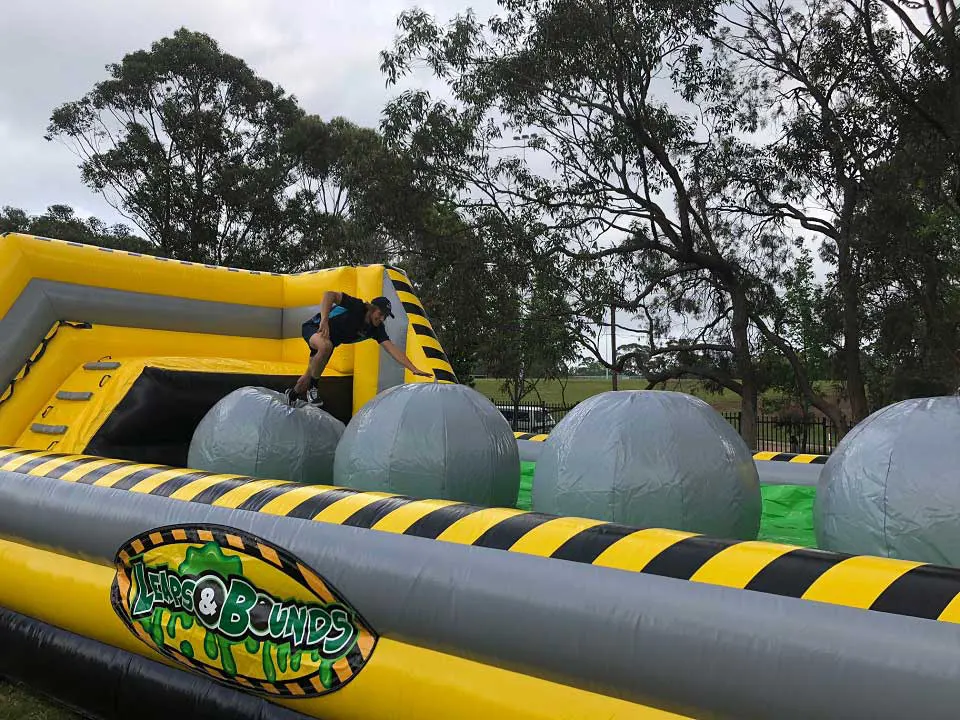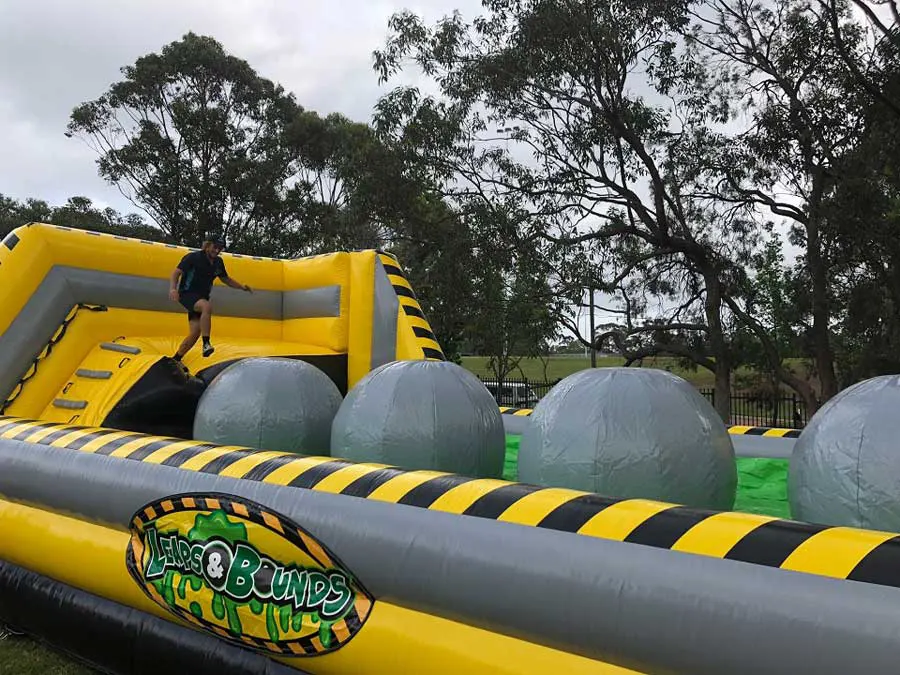 Specifications
| | |
| --- | --- |
| Ages | 8 years to Adult |
| Space required | 14m x 9m x 4.5m (L x W x H) |
| Power required | 2 x 240V/10amp (normal power points) on its own circuit |
| Game Capacity | 1 person at a time. Approximately 120 people per hour |
| Hire Options | Big Baller Wipeout comes with 2 staff to supervise and ensure safety and fun |
| States available | NSW, ACT & VIC |
Big Baller Toxic
Big Baller Toxic Hire Sydney
Have you ever seen Wipeout or Ninja Warrior on TV and thought, 'I can do that, easy?' Well now it's time to test that theory and your skills…and beware, this sports game takes no prisoners with the Toxic inflatable slime to avoid below. The Big Baller is a fun filled challenge where each player climbs up to the inflatable platform to take on the feat of leaping across the 4 big balls to avoid a fall into the toxic waste. The objective of the game is to see if you can make it across all four without losing balance and wiping out. The fun of this game being – how difficult that task actually is,and the longer you stop on each ballto get your balance  makes it even harder! This is a great and entertaining game of speed and agility to make it across before falling off. Surrounded by the Zero Shock fall bag it doesn't matter if you cant quite make it, there's a soft landing ahead. The Big Baller Wipeout is the perfect addition to the next party, school event or fair, presentation day or corporate team challenges, and it is equally entertaining for the onlookers who will laugh and cheer you on!
Access: For us to set this up at your venue we will require truck access or need to flatbed trolley this giant inflatable into place. Call us to find out if your venue is suitable.
Other great toxic themed items to combine as a package for your team building or Ninja Warrior course are the Ninja Run Obstacle or Meltdown or Toxic Battle.