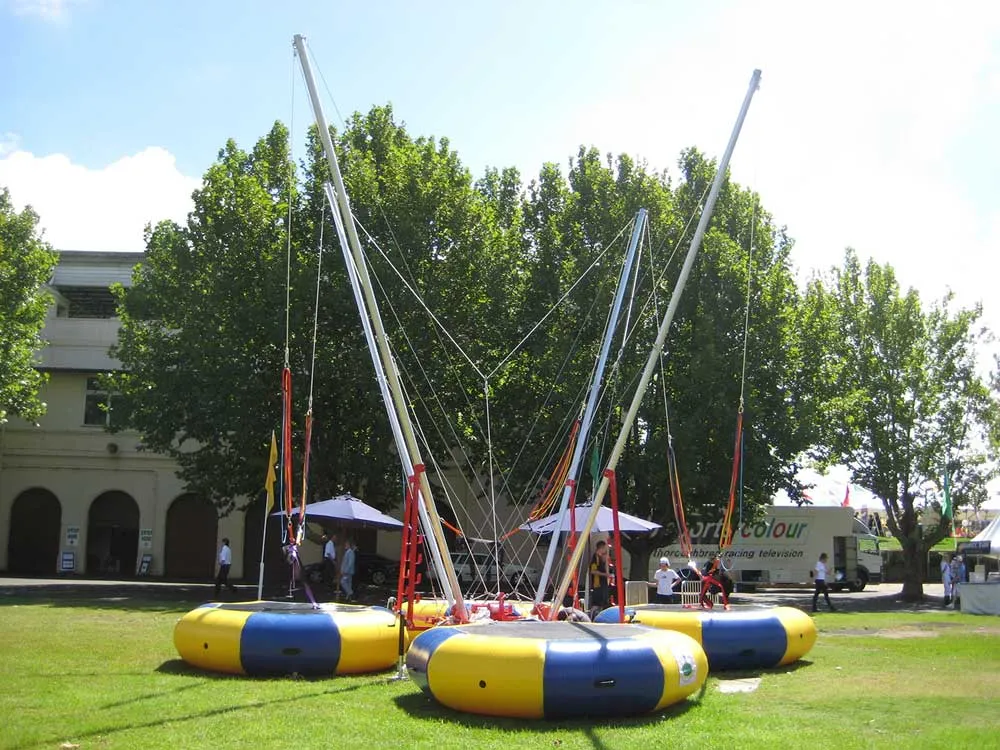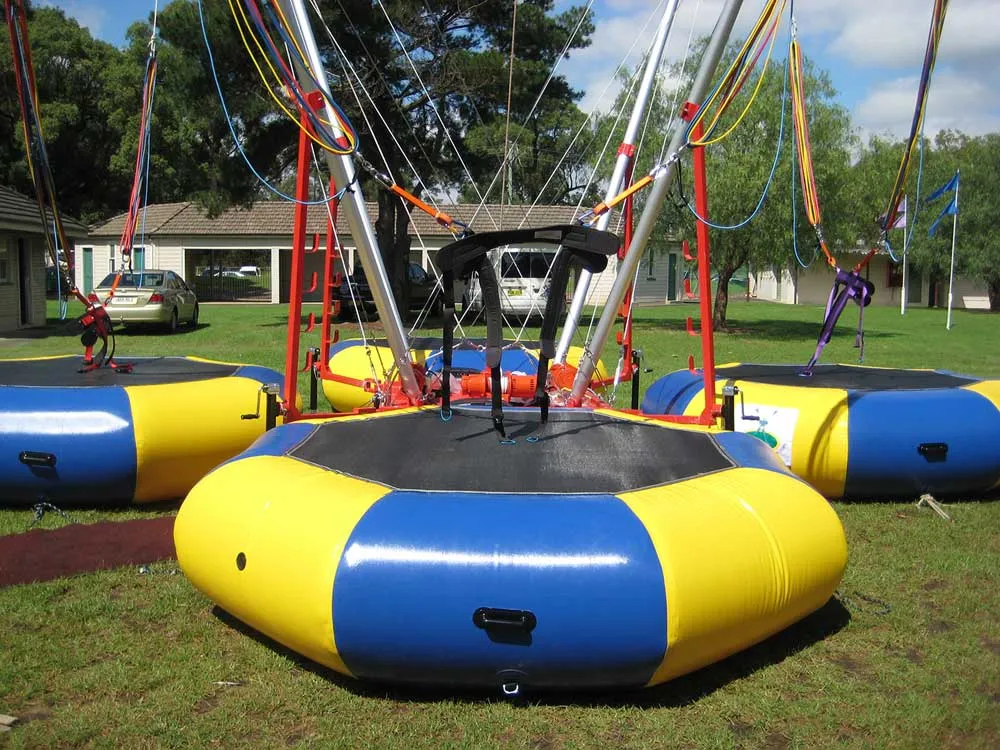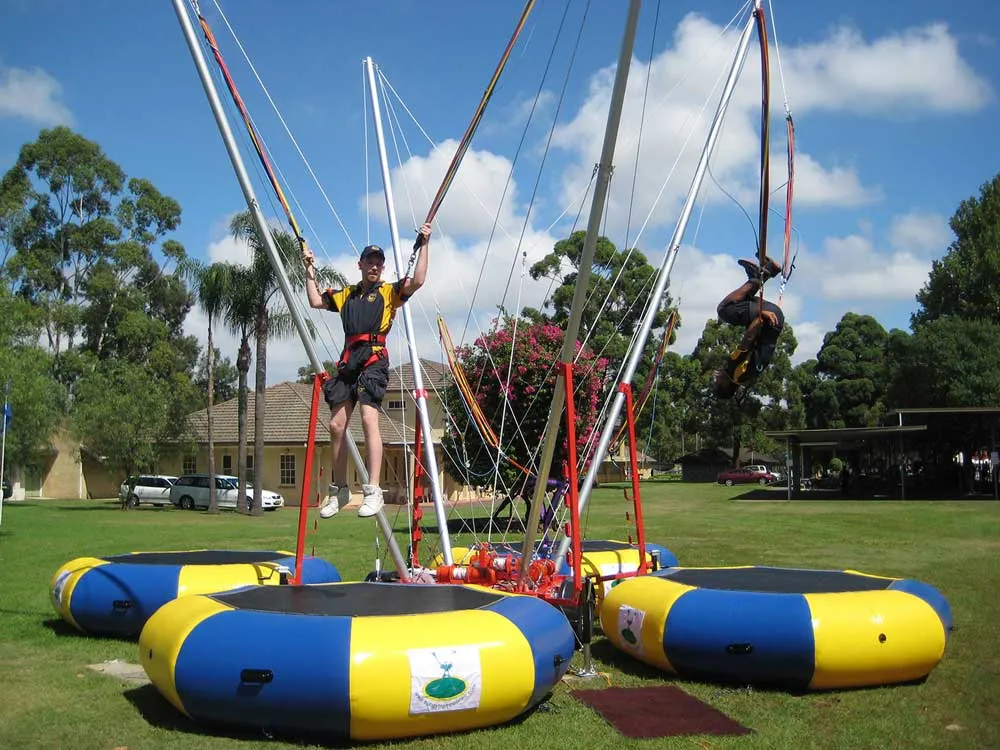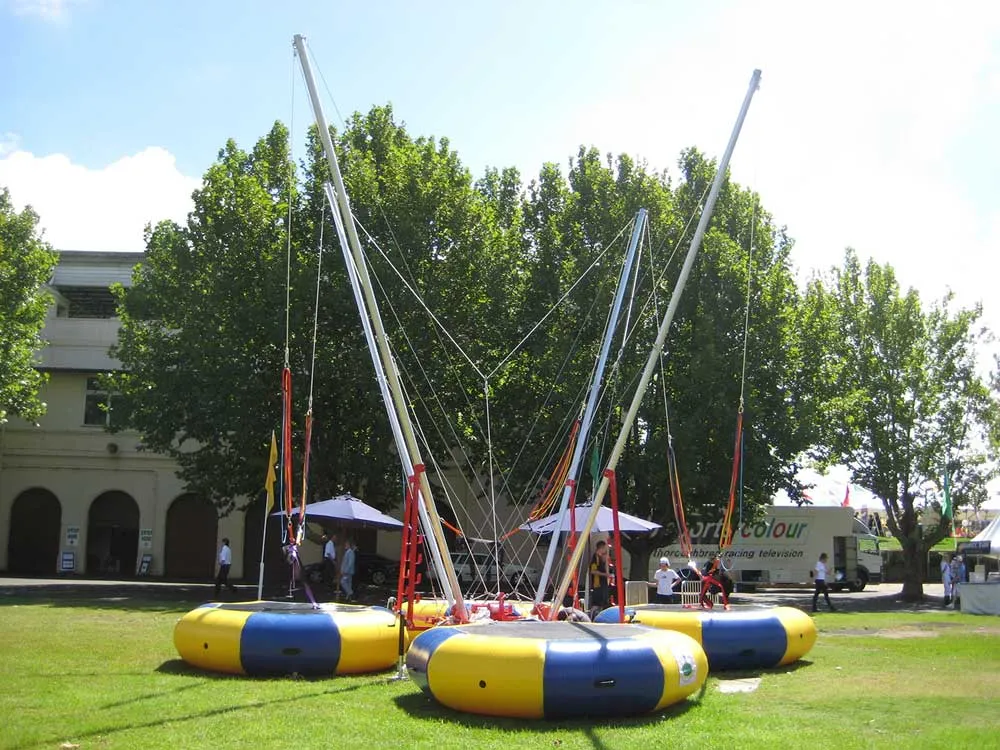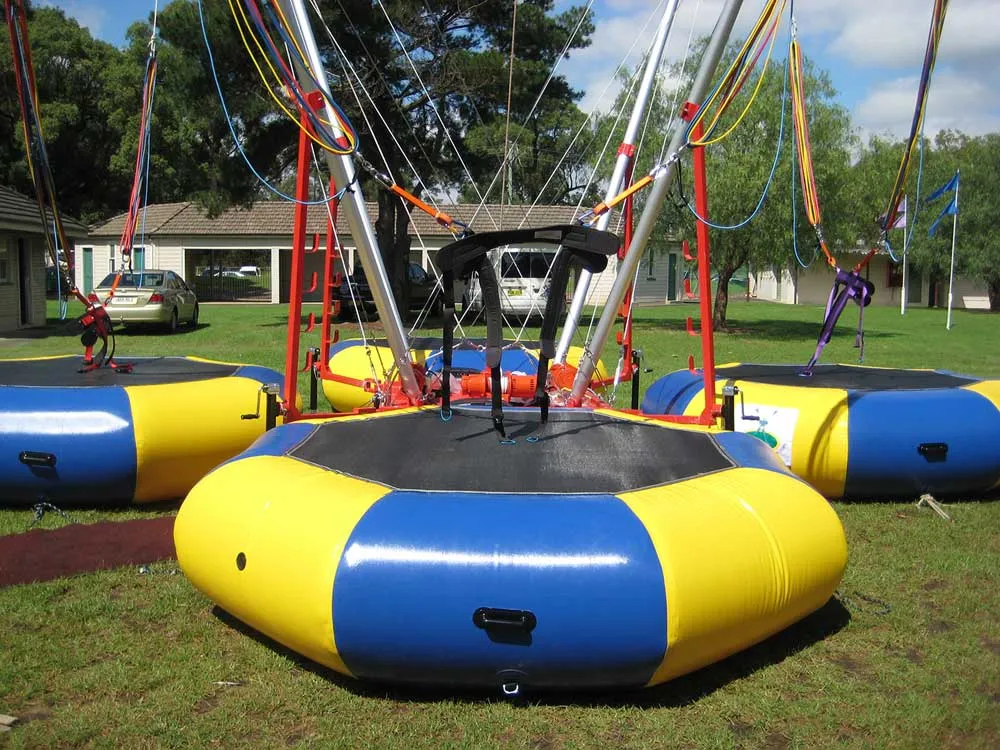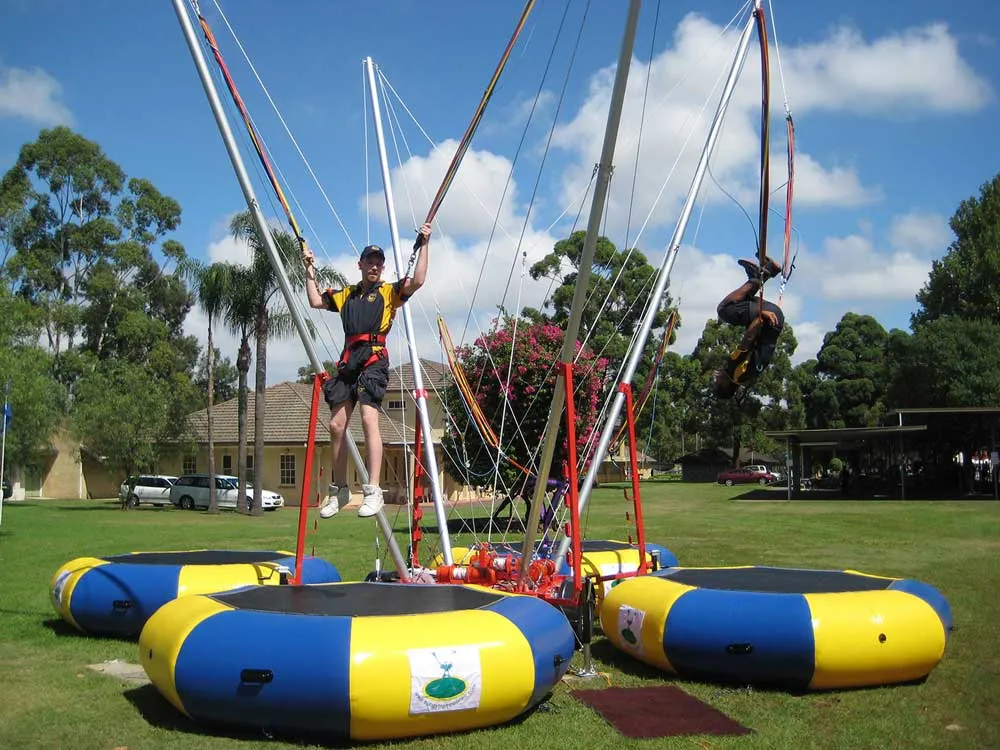 Specifications
| | |
| --- | --- |
| Ages | 5 to 15 years old |
| Space required | 8.5m x 8.5m x 7.5m (L x W x H) |
| Power required | 2 x 240V/10amp (normal power points) on its own circuit |
| Game Capacity | 65 riders per hour |
| Hire Options | Bungee Trampoline will come with 3 staff to supervise and ensure safety and fun. |
| States available | NSW only |
Bungee Trampoline
Bungee Trampoline Carnival Ride Hire Sydney.

This is a great way to feel like you can really fly!! Riders up to 15 years old can do straight vertical jumps off the specially designed inflatable trampolines or do tumble flips once their skill level increases. Each rider is attached to a bungee harness complete with bungee cords using an auto-tensioning system, this is the newest, safest and smartest bungee trampoline on the market – as you bounce the tension will take you higher until you're ready to come back down to ground. The bungee trampoline is always one of the most popular attractions at any event so hire the bungee trampoline today and make your event entertainment bounce out of this world!

The Bungee Trampoline is one of the larger trailer rides so we need at least 2.5m wide gates or entry to your venue. This trailer will be towed in by one of our vehicles so you also need to consider that we require plenty of room to manoeuvre the trailer into the right location, which should be a relatively level 12m x 12m surface with no overhead obstacles like buildings or trees.