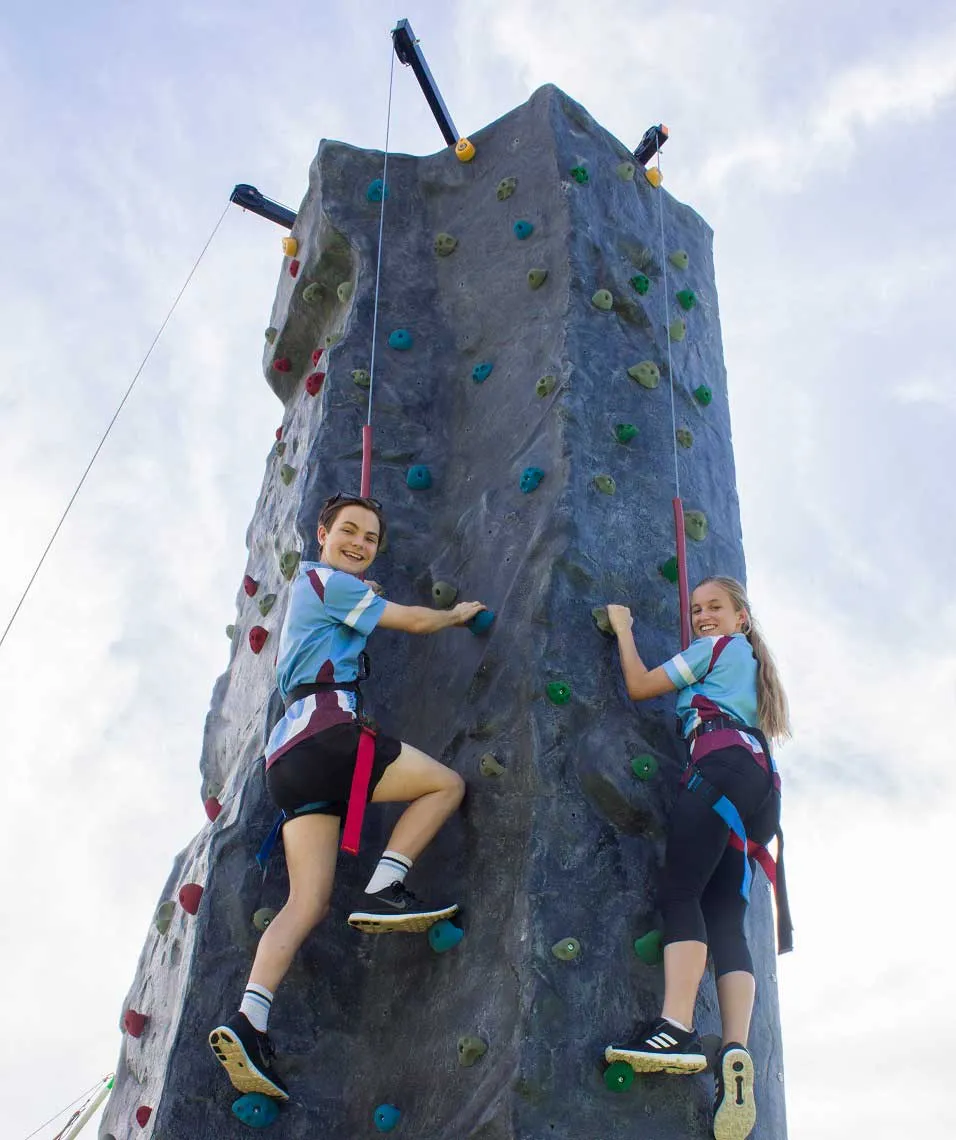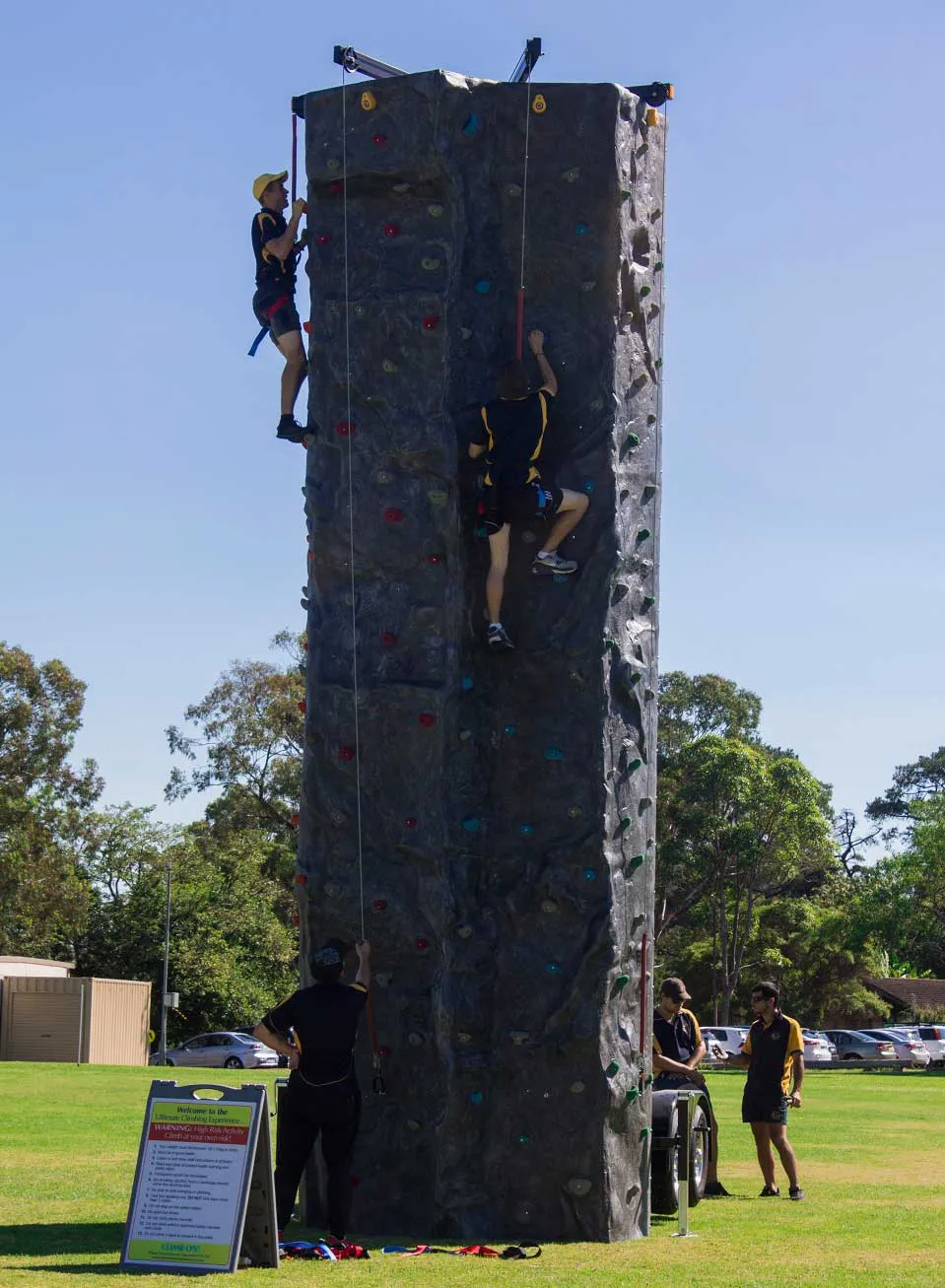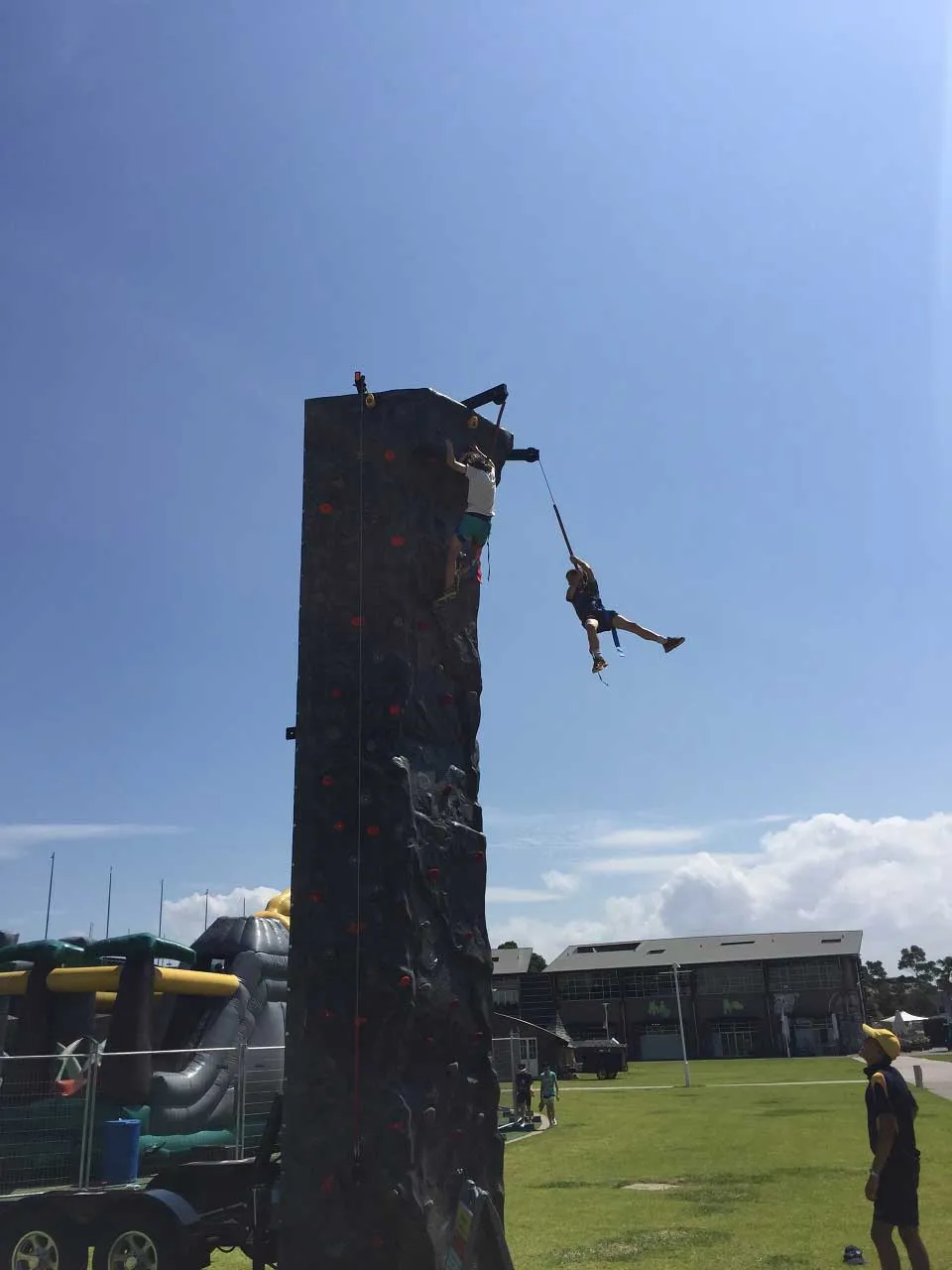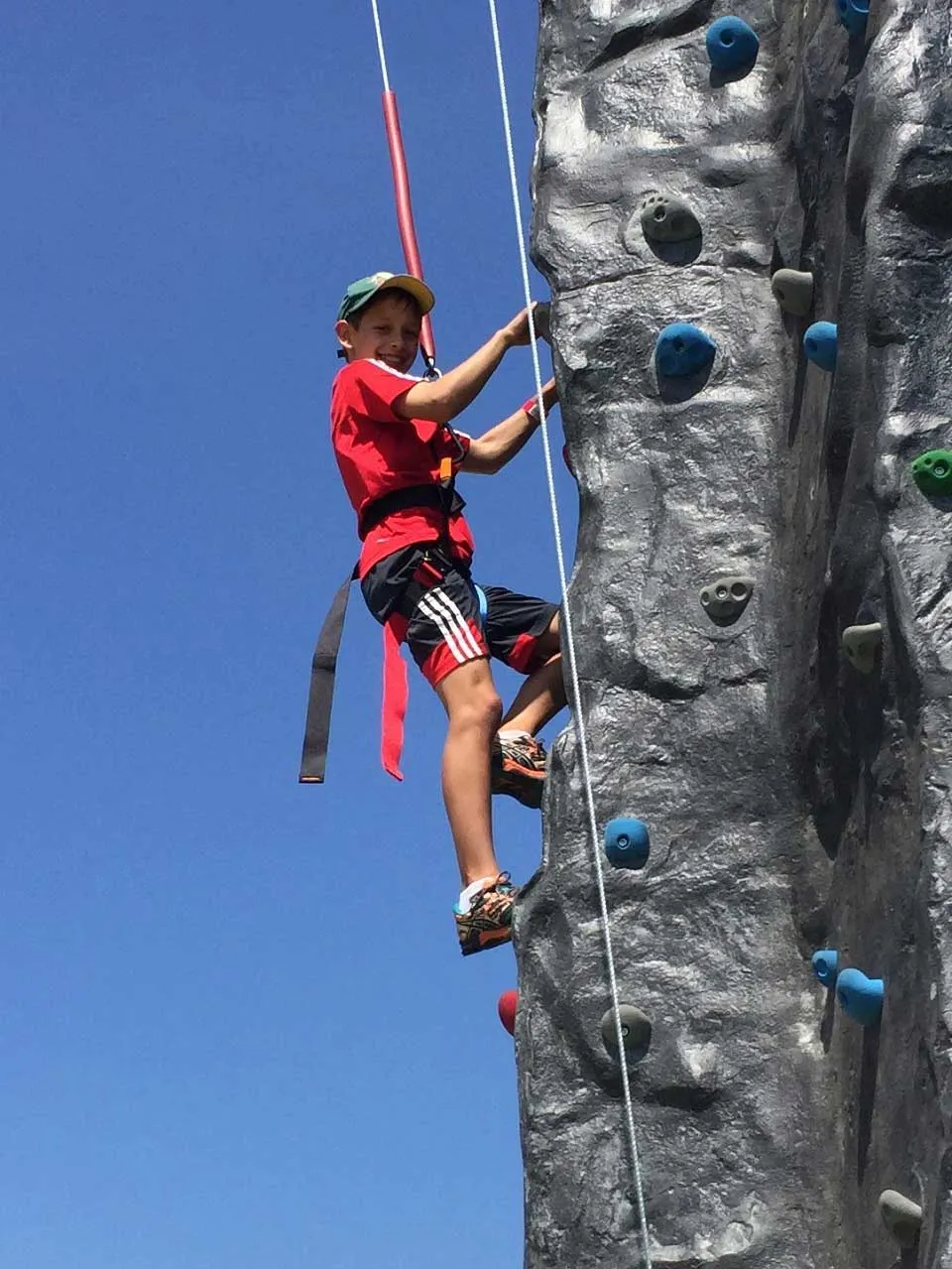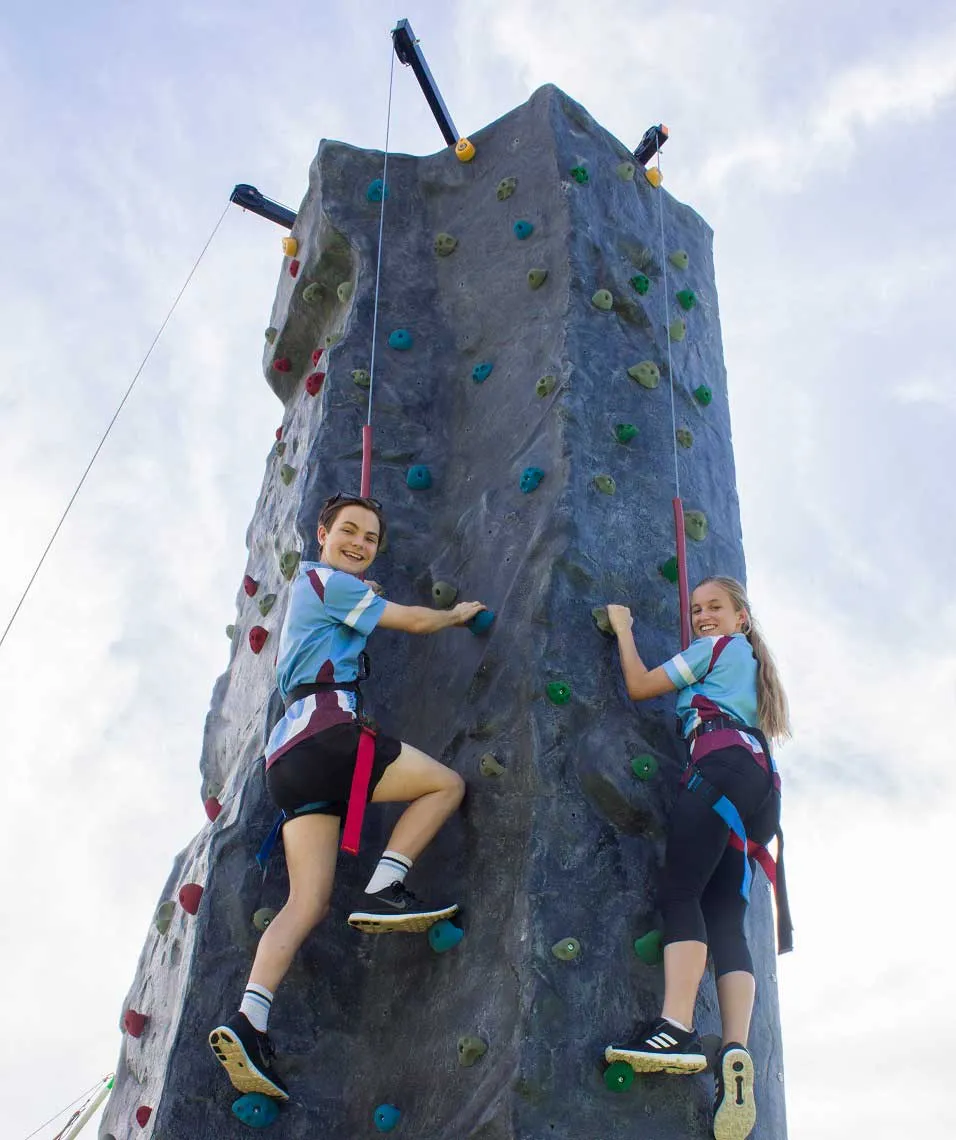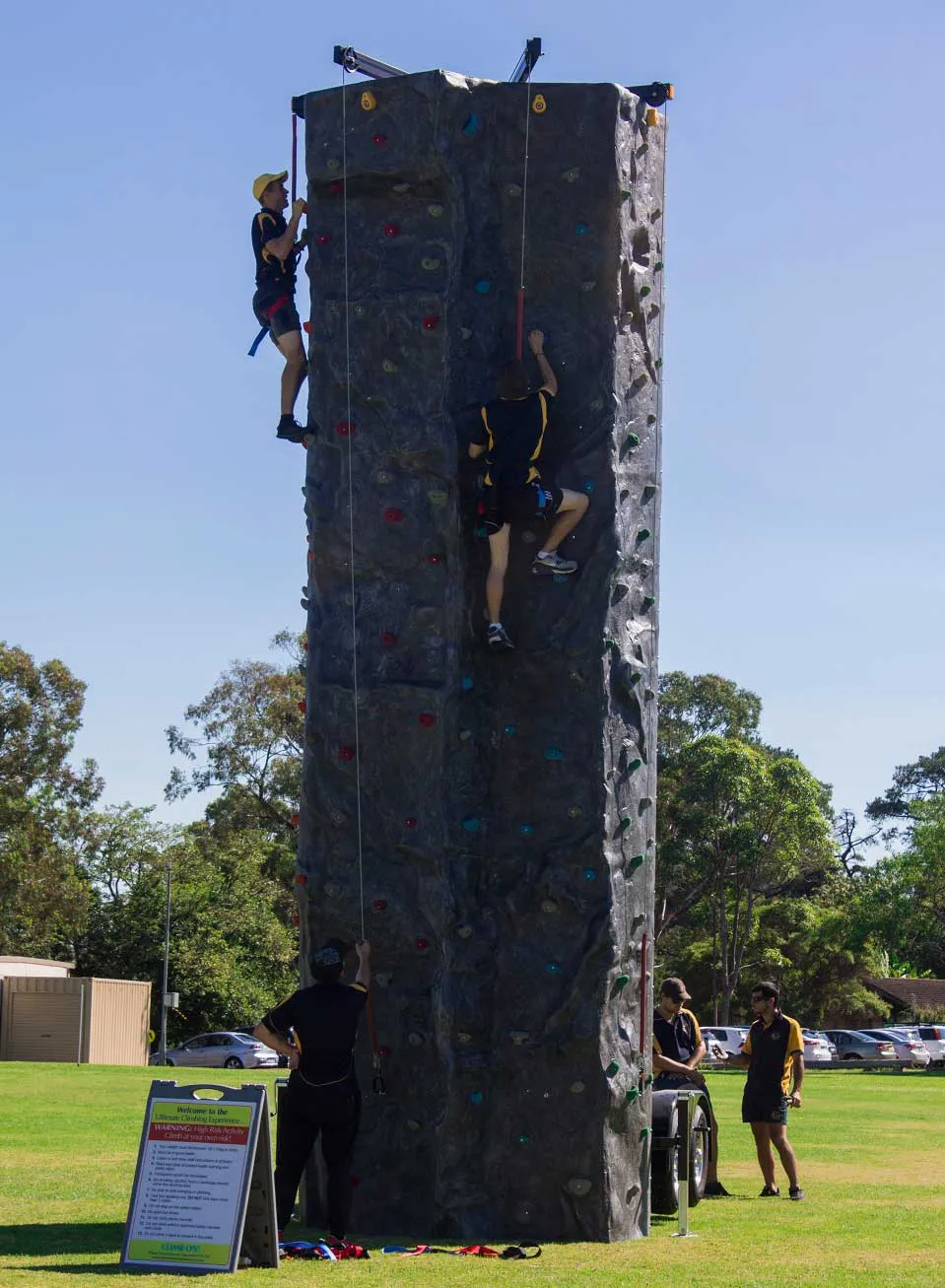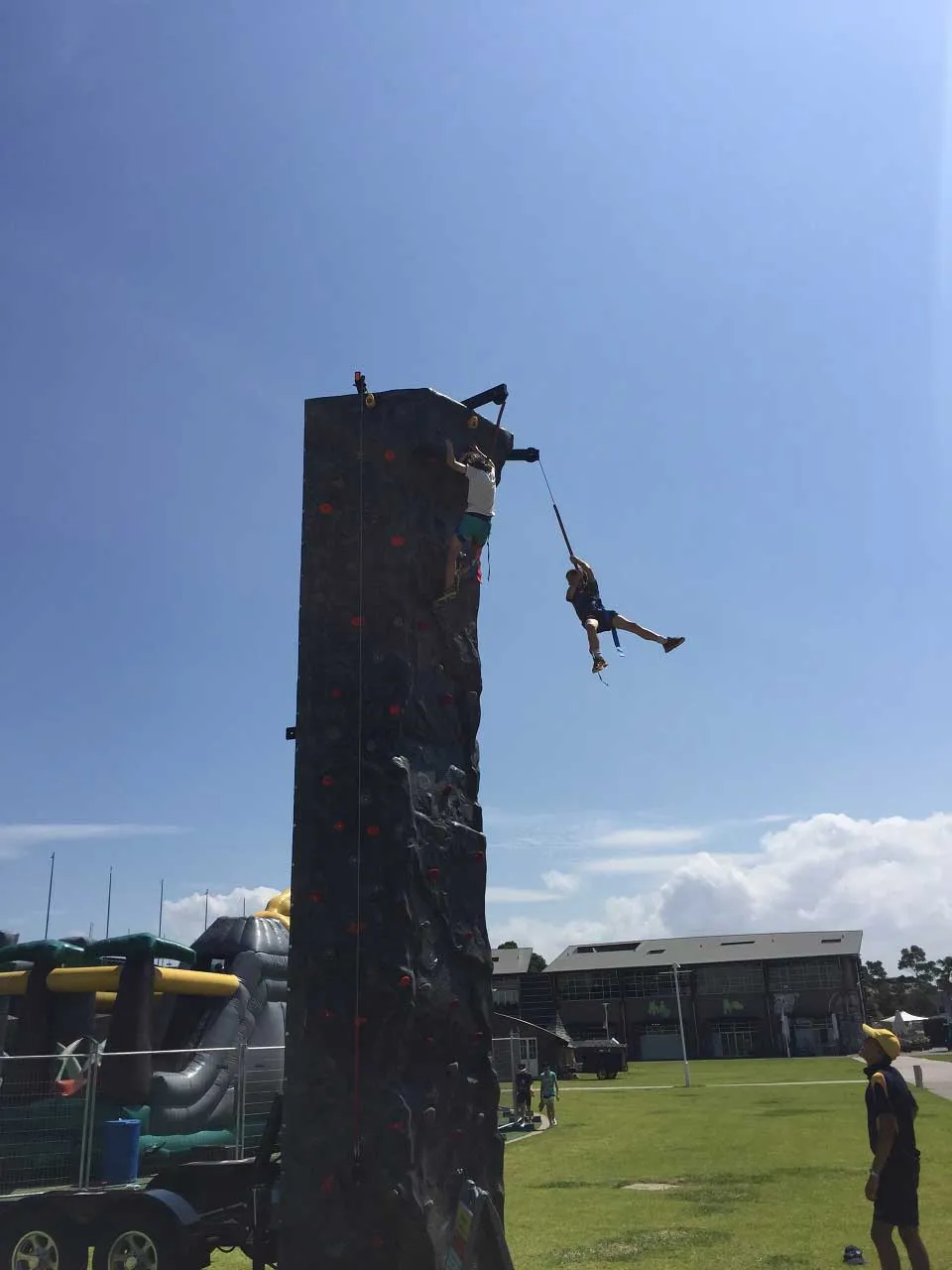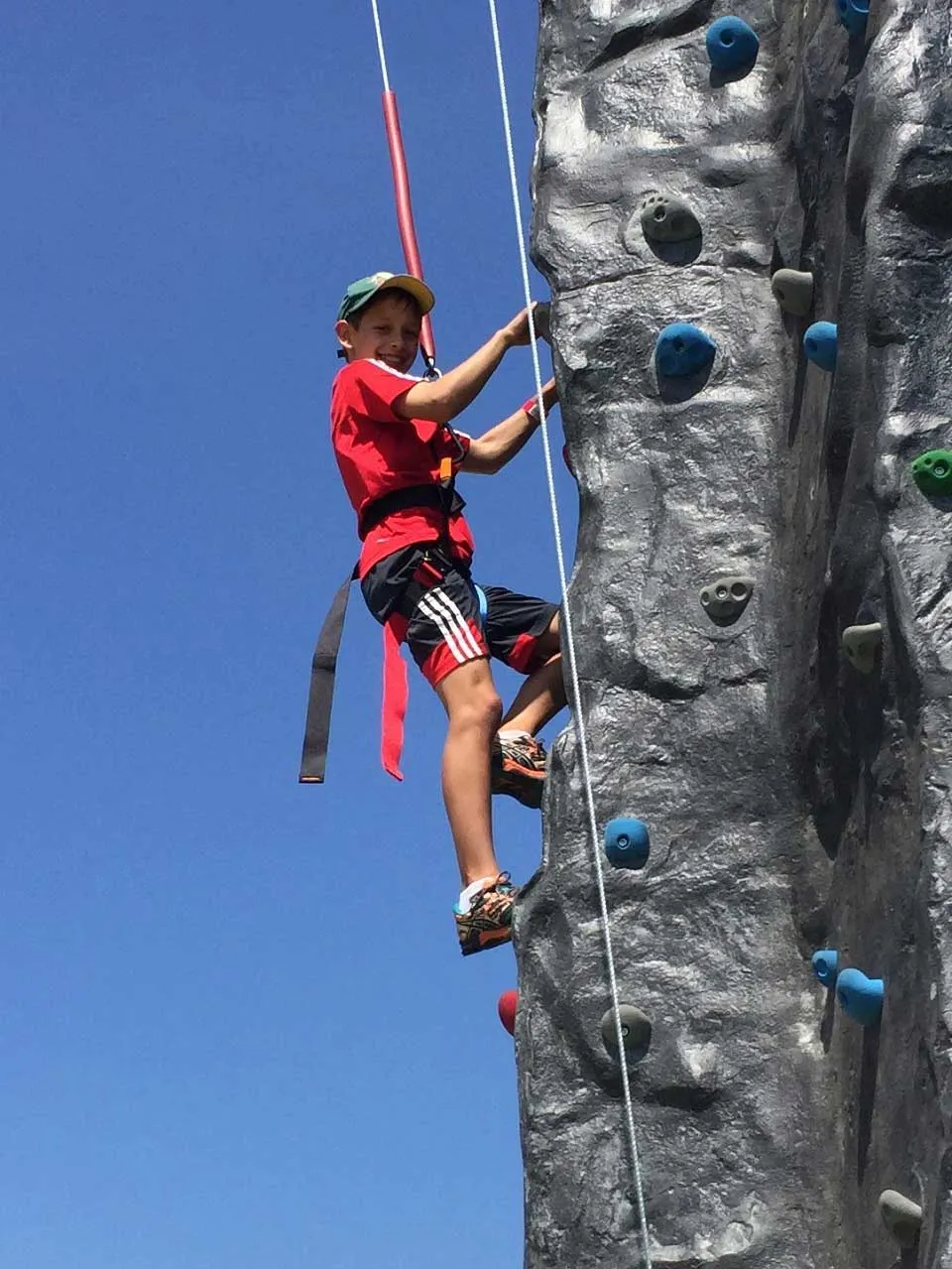 Specifications
| | |
| --- | --- |
| Ages | 4 years old to Adult |
| Space required | 11m x 6m x 10m (L x W x H) |
| Access required | Flat level access is required with minimum width of 2.5m and 3m height |
| Game Capacity | 4 people can climb at a time, approx 100 people per hour |
| Hire Options | The Rock Climbing Wall will come with 2 staff to supervise to ensure safety and fun |
| States available | NSW only |
Rock Climbing Wall
Mobile Rock Climbing Wall Hire in Sydney!
The Rock Climbing Wall is the perfect addition to any event looking to encourage physical interaction and promote healthy living with an adrenaline rush and eye-catching feature. With the ability to accommodate four climbers at once, the Rock Climbing Wall is perfect for team building, school fetes and sport activities. There are also several arrangements of climbable rocks to allow for different levels of difficulty and a buzzer at the top if racing a friend to inform the operators you are finished! This is one of the newest walls on the market, has been featured on the Footy Show, and its auto-belay system is cutting edge in safety and freedom to climb.
Ride Setup:
The mobile rock wall is one of the larger trailer rides so we need
at least
2.5m wide gates or entry to your venue. This long trailer will be towed in by one of our vehicles so you also need to consider that we require plenty of room to manoeuvre the trailer into the right location, which should be relatively level with no overhead obstacles like buildings or trees. The trailer must stay attached to the ride when in operation. Please contact us if you're unsure or have any questions about the requirements for this attraction.
If you're looking for more thrill-seeking rides check out the
Stunt Jump
,
Meltdown
, and the
Atomic Drop
.