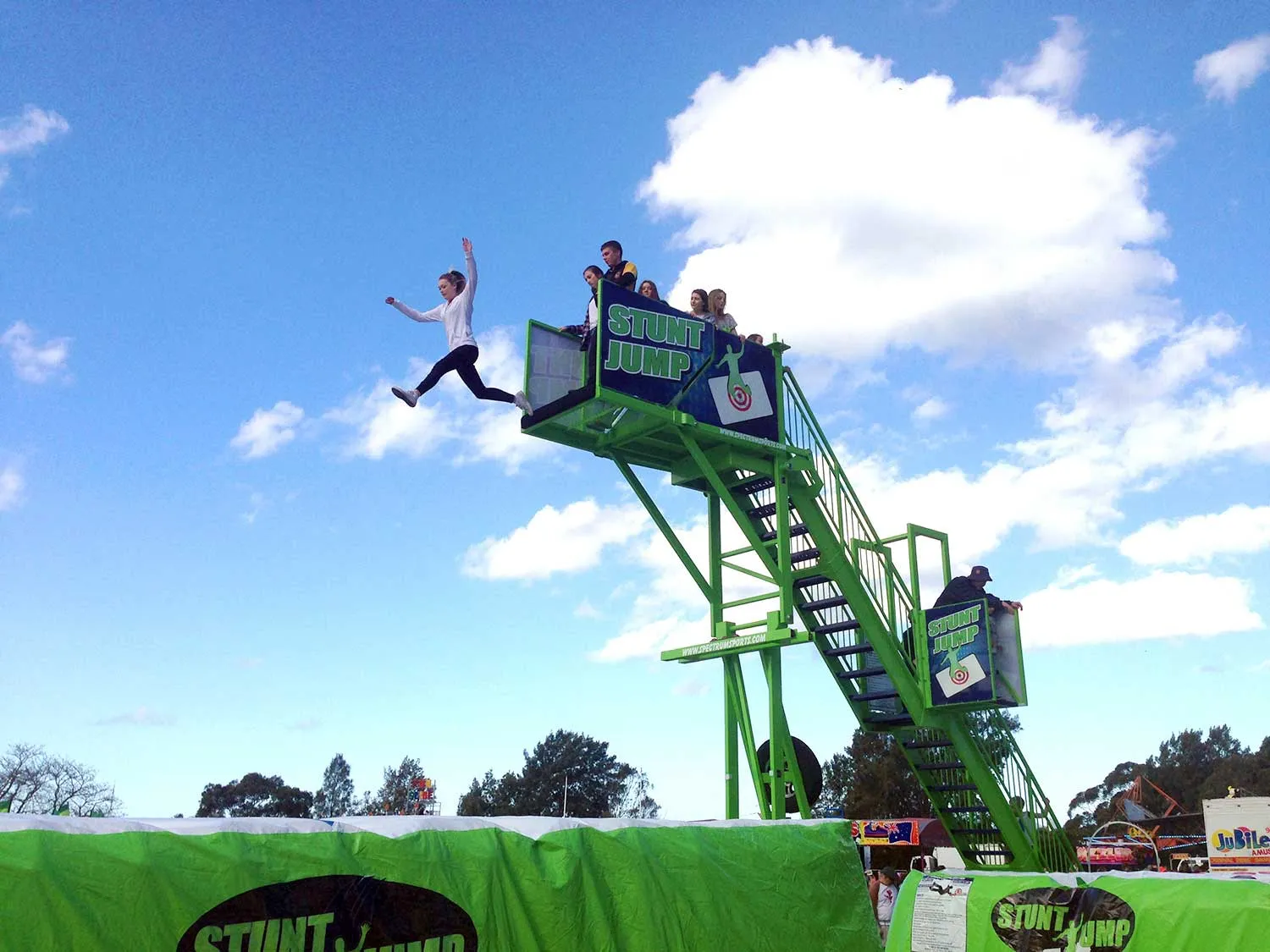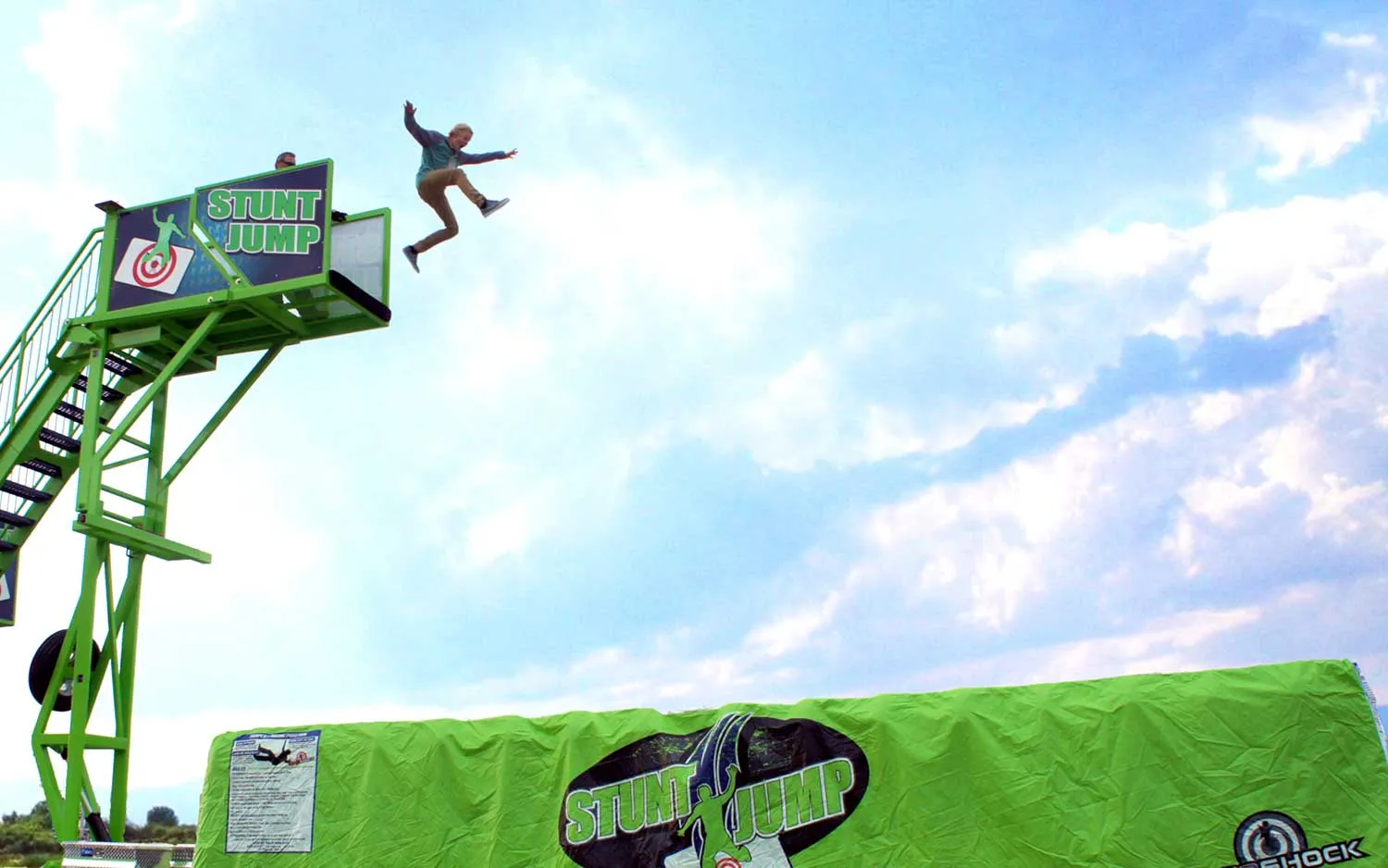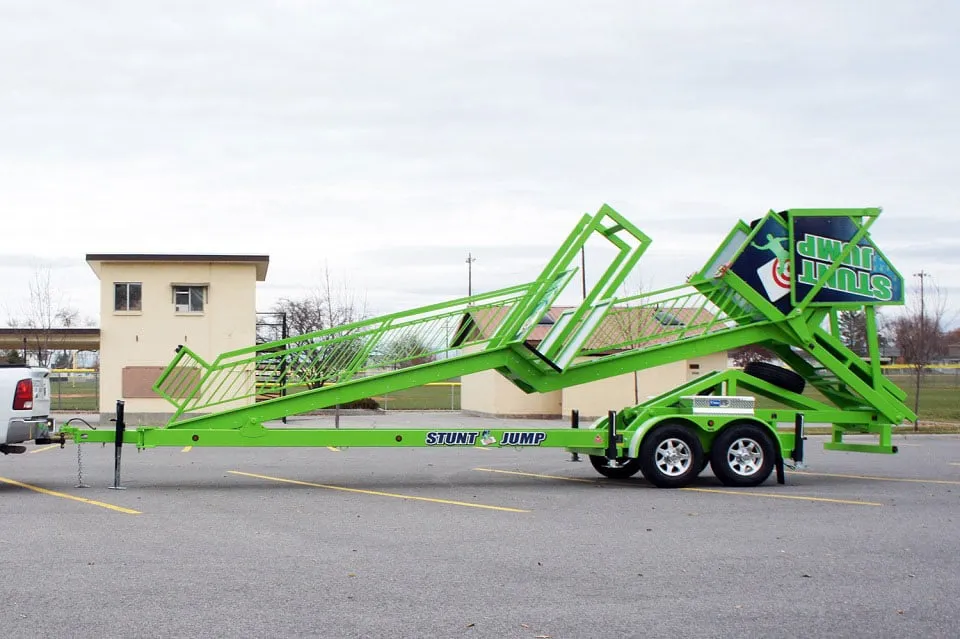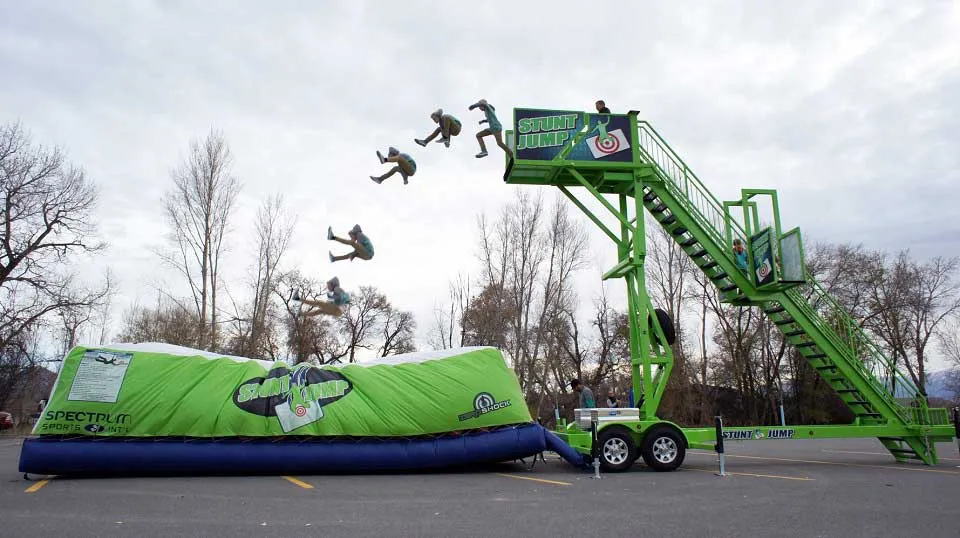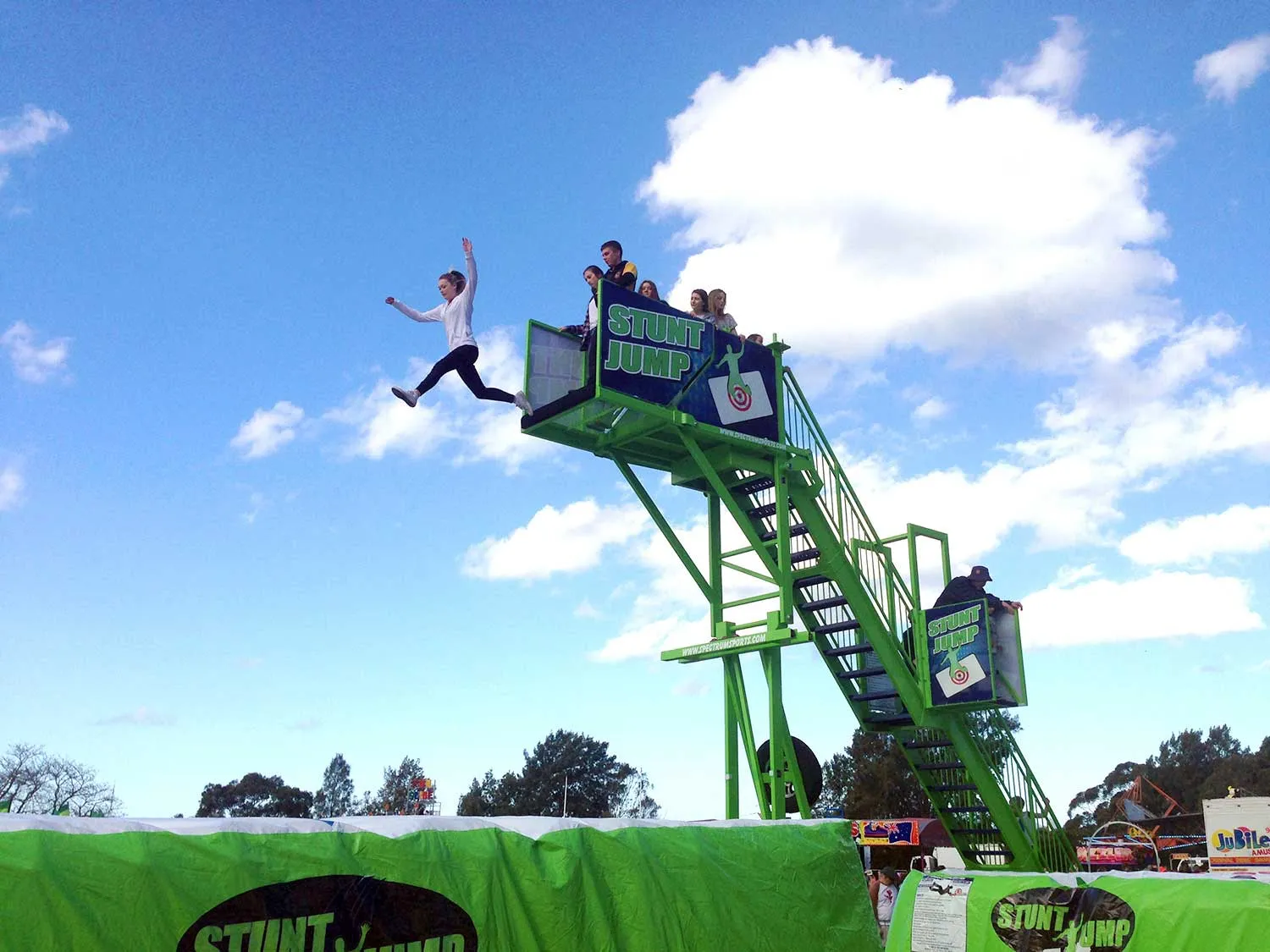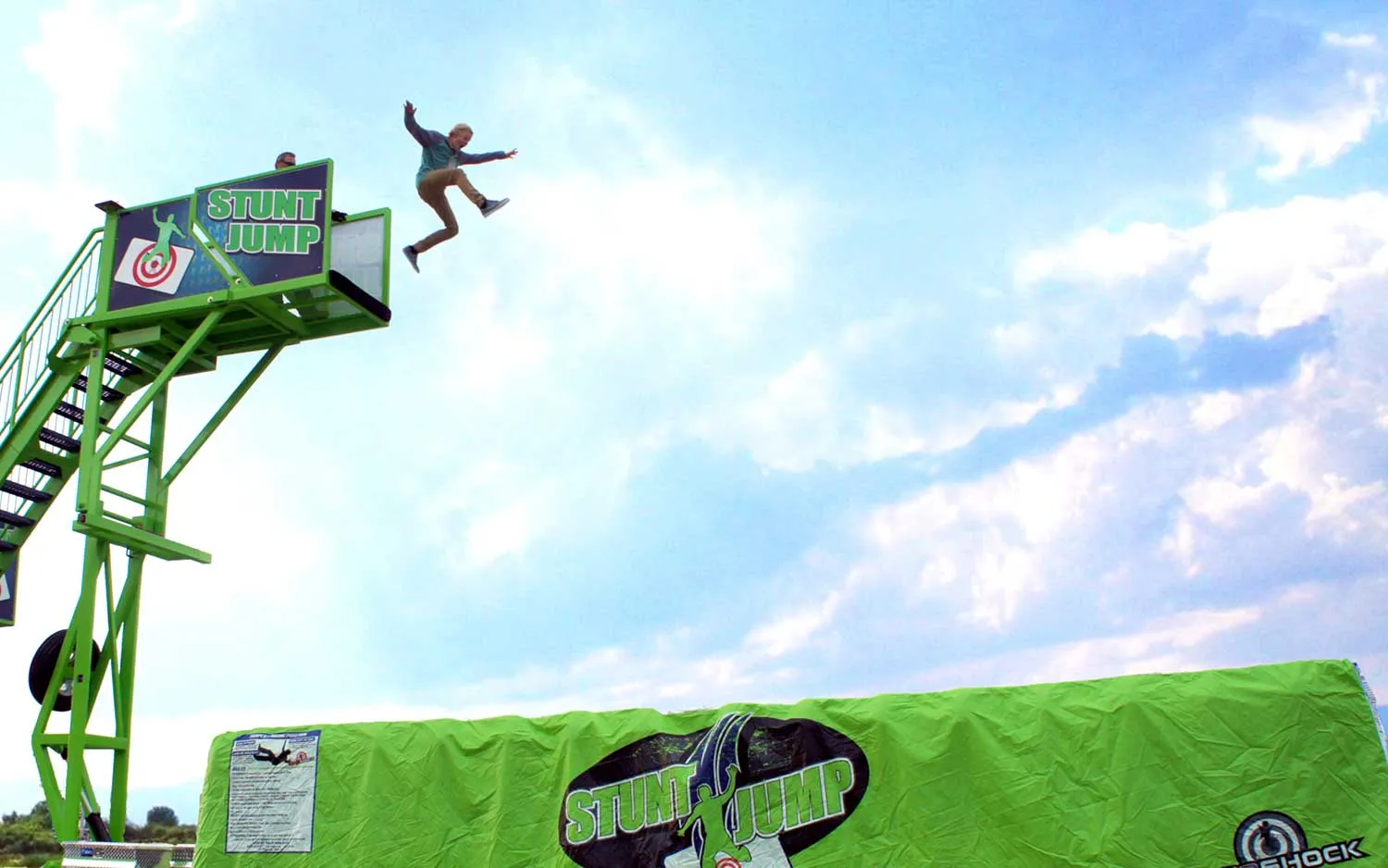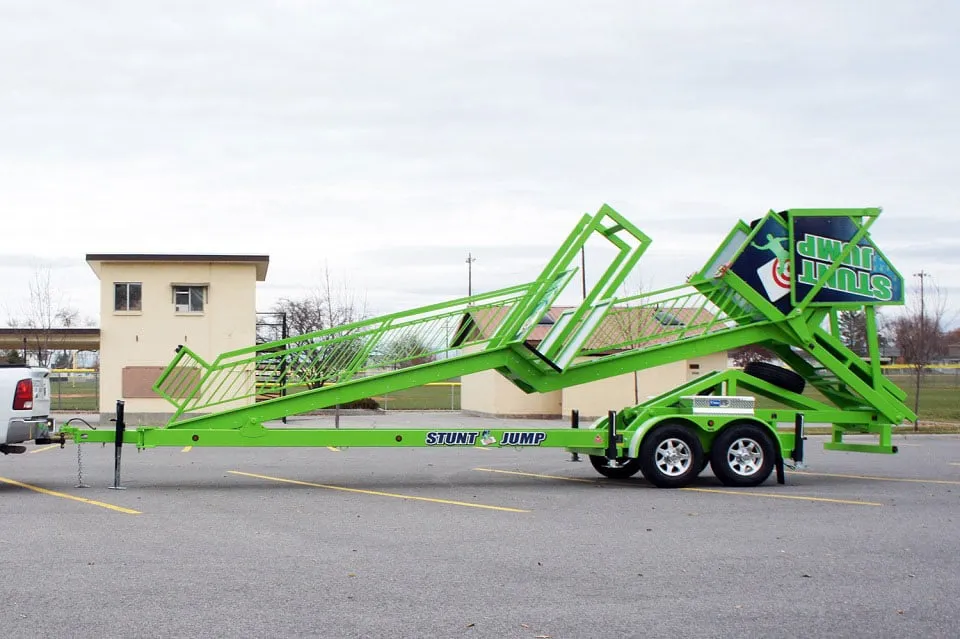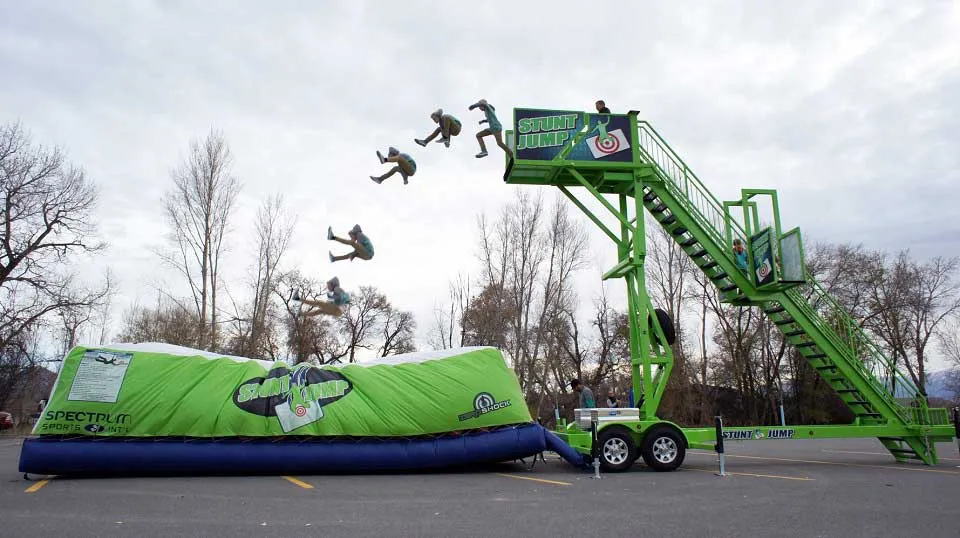 Specifications
| | |
| --- | --- |
| Ages | 5 years old to Adult (subject to platform height) |
| Space required | 20m x 10m x 8m (L x W x H) |
| Power required | 3 x 10A/240V normal powerpoints on their own circuits |
| Access required | Flat level access is required with minimum width of 2.5m and 3m height. Must have access for a towed trailer (12m) |
| Game Capacity | Approx 200 people per hour |
| Hire Options | The Stunt Jump will come with a min. 2 staff to supervise to ensure safety and fun |
| States available | NSW only |
Stunt Jump
Stunt Jump Amusement Ride Hire Sydney
Ready to take your event to the next level! Literally 7m up so look no further than Planet Entertainment's infamous Stunt Jump! The Stunt Jump is the only amusement ride in Australia to offer the feeling of free falling through the air like a real Hollywood stuntman before landing on our specially designed landing bag – just like the pro's! The incredibly large landing bag has been designed so that all landings are as safe and comfortable as could possibly be. Even the smaller kids can feel like a hero as they take a leap of faith from the smaller 4m platform as a safety jump first. This ride will satisfy an extremely large crowd, entertain onlookers and assure an adrenaline filled event. As seen on Channel Nine's Weekend TODAY Show!!!
Ride Setup:
The Stunt Jump is one of the larger trailer rides so we need at least 2.5m wide gates or entry to your venue. This long trailer will be towed in by one of our vehicles so you also need to consider that we require plenty of room to manoeuvre the trailer into the right location, which should be relatively level with no overhead obstacles like buildings or trees.
For the thrill-seeking lovers out there please also check out the
Meltdown
and the
Rock Climbing Wall
.