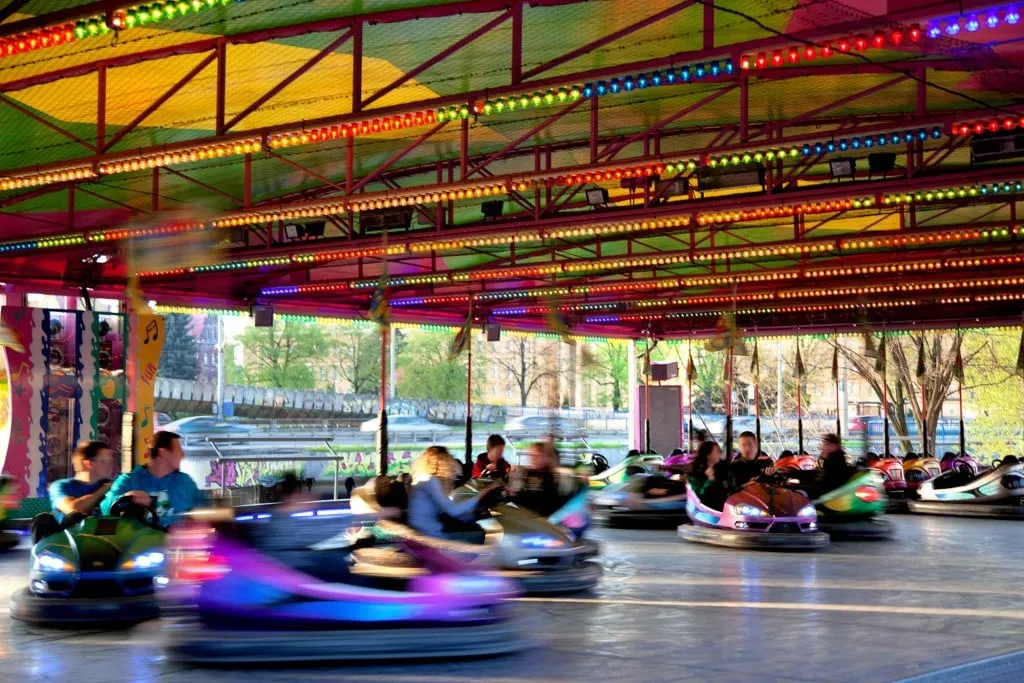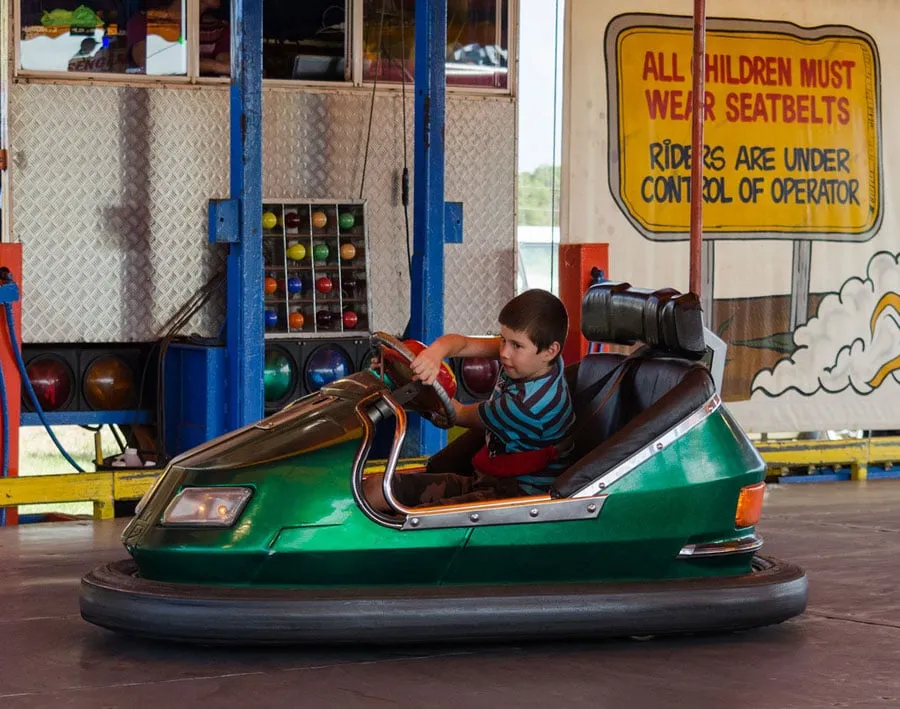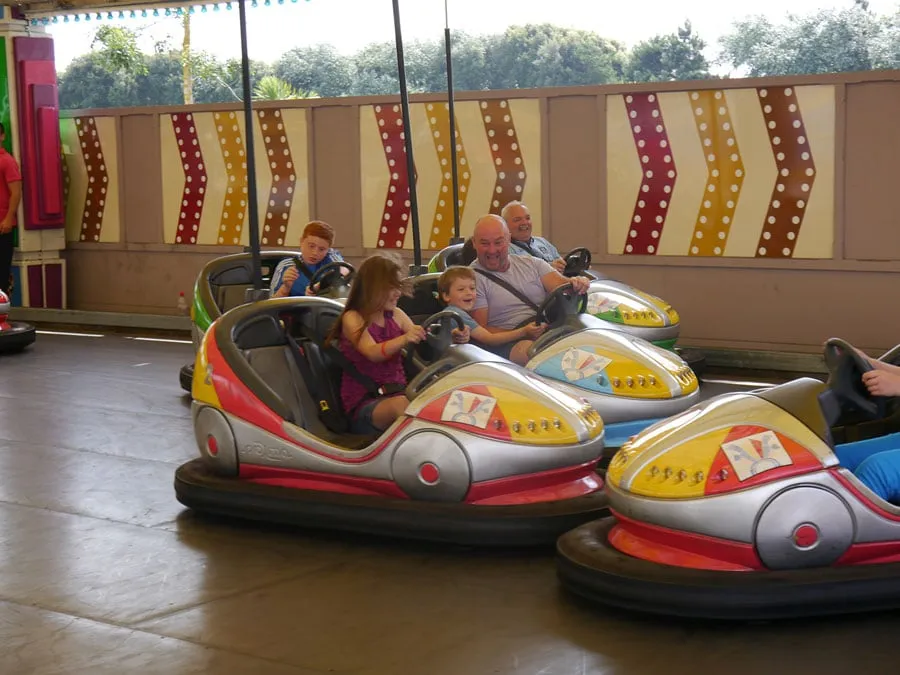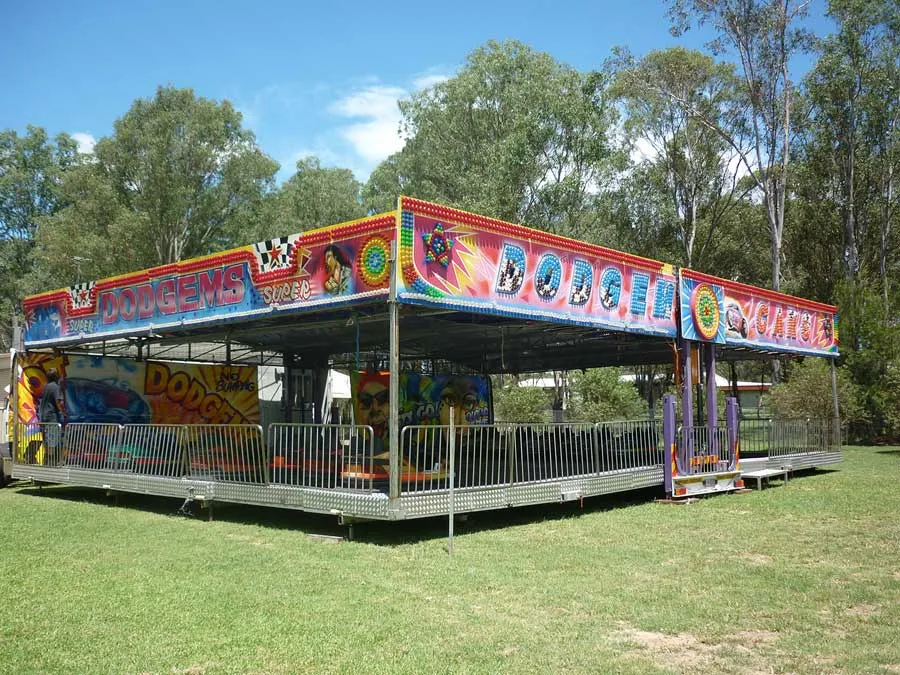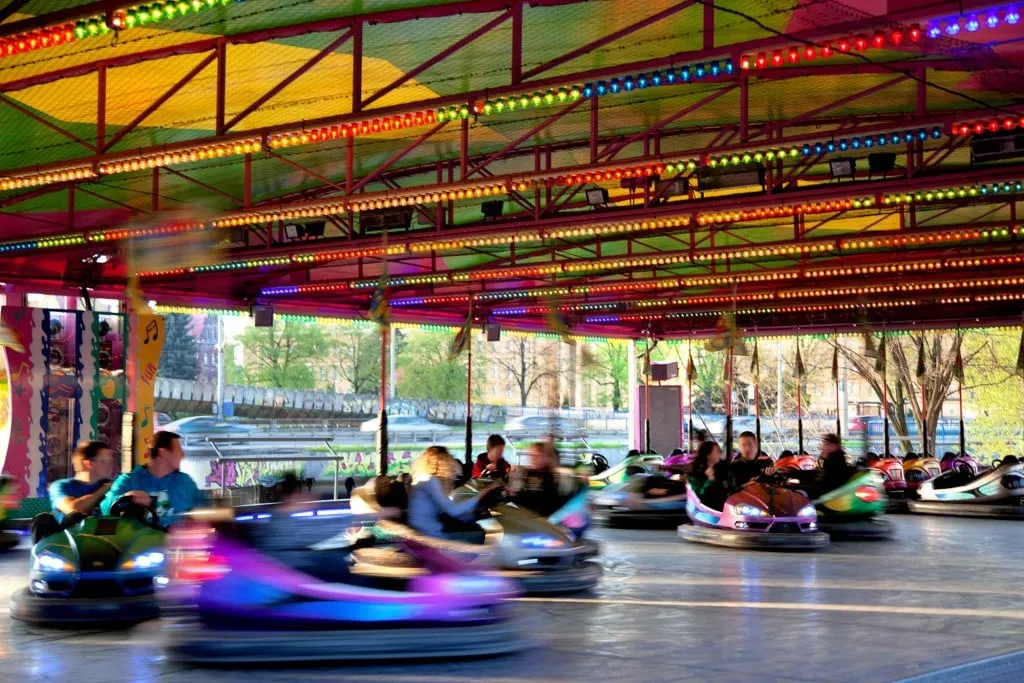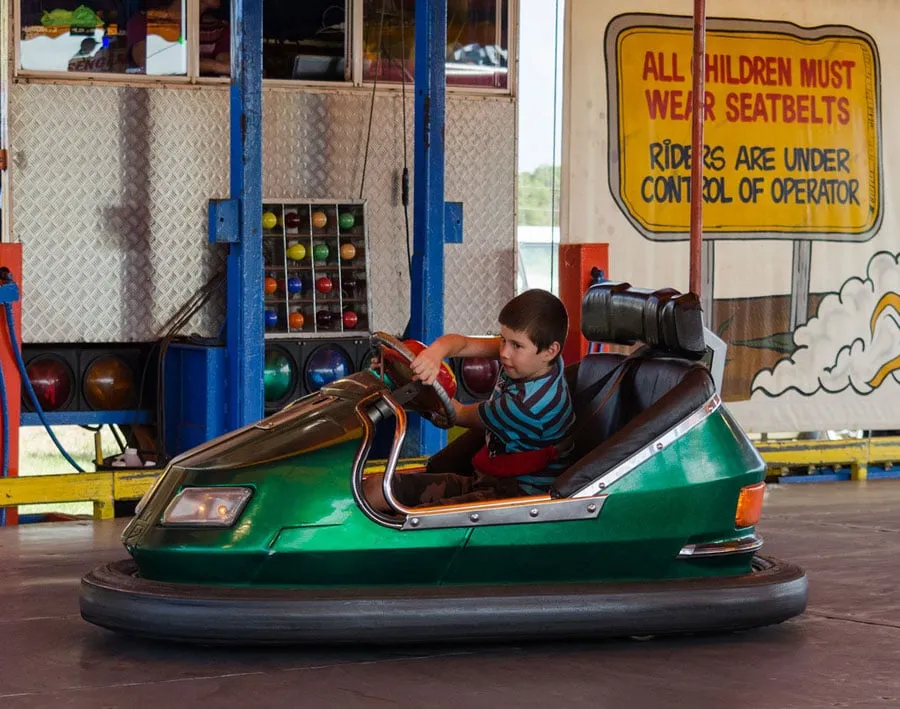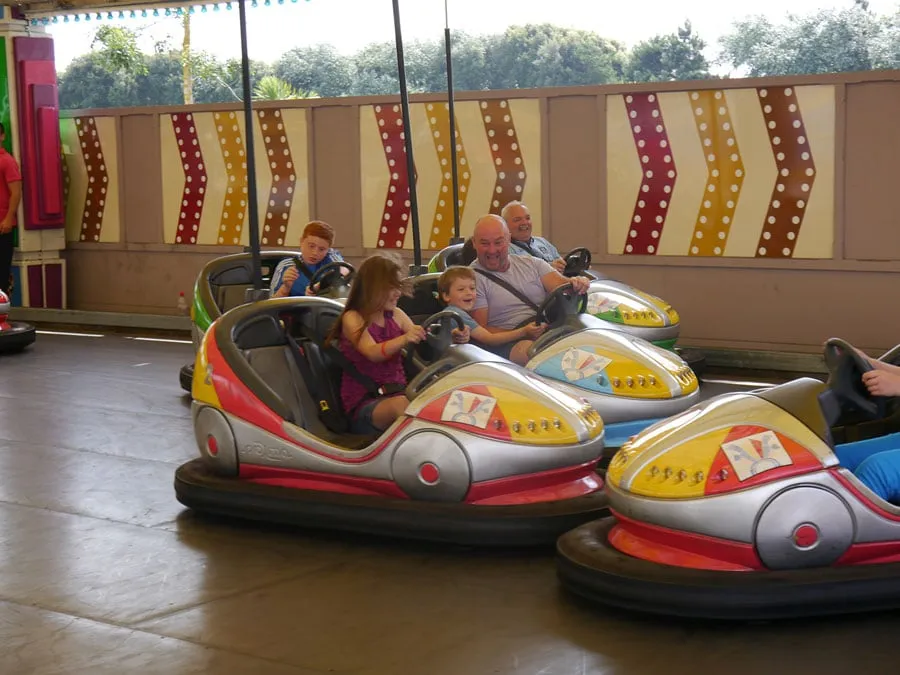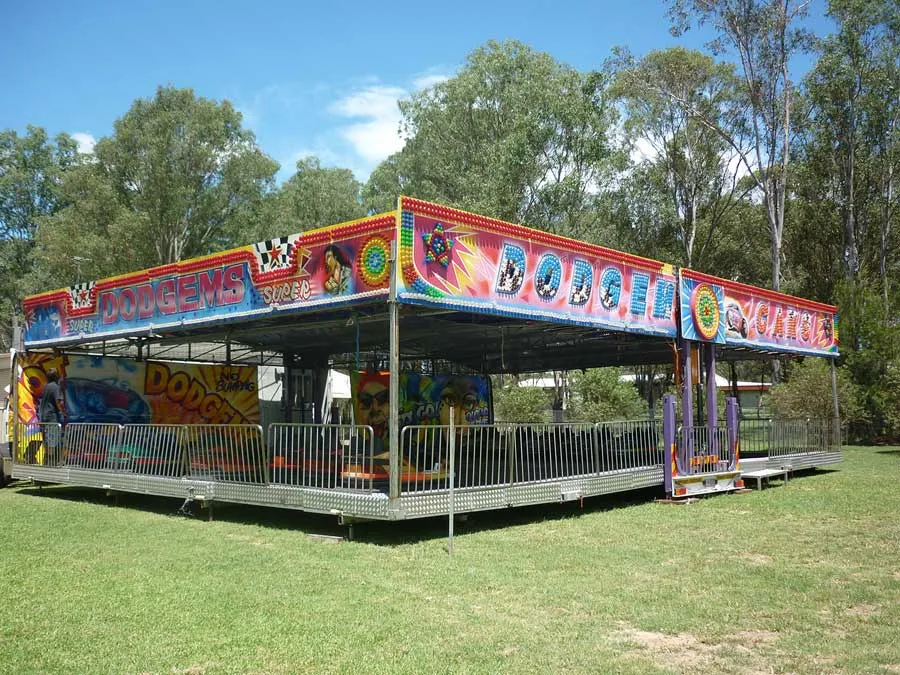 Specifications
| | |
| --- | --- |
| Ages | All Ages |
| Space required | 16m x 16m x 10m (L x W x H) on a flat & level site |
| Power required | 1 x 3 Phase/32amp power outlet or we can supply a generator |
| Game Capacity | Up to 24 people at once. Approximately 300 people per hour |
| Hire Options | The Dodgem Cars come fully staffed to ensure safe and fun operation |
| States available | NSW only. |
Dodgem Car Hire Sydney
Dodgem Cars for hire in Sydney
The Dodgem Cars are one of the favourite fairground attractions and commonly seen at travelling carnivals. Planet Entertainment is proud to offer this amusement ride for hire at your school fetes or corporate functions. A large amusement ride like this is normally hired alongside other adrenaline pumped rides like the
Stunt Jump
,
Rock Wall
or
Bungee Trampoline
and people of all ages will be queuing up to take a spin in one of our authentic dodgem cars! Up to 24 people at a time can blast, bump, turn and chase their friends around with "non-offenive" top 40 music, flashing lights and a whole lot of smiles all round, no event is complete without a set of dodgem cars to keep the energy high. The cars are suitable for all ages and kids under 1.2m height just need to be accompanied by an adult.
Ride Installation:
The Dodgem Cars are one of the large semi-trailer rides so we need at least 2.5m wide gates or entry to your venue. The large vehicle will require plenty of room to manoeuvre the trailer into the right location, which should be a relatively level 20m x 20m surface with no overhead obstacles like buildings or trees. We are happy to do a site inspection if you are unsure your access or site is suitable.
If you don't have the space or want smaller children to enjoy the ride then the
Teacups
are another carnival classic, and the teens and adults also love the high octane
Sizzler
!