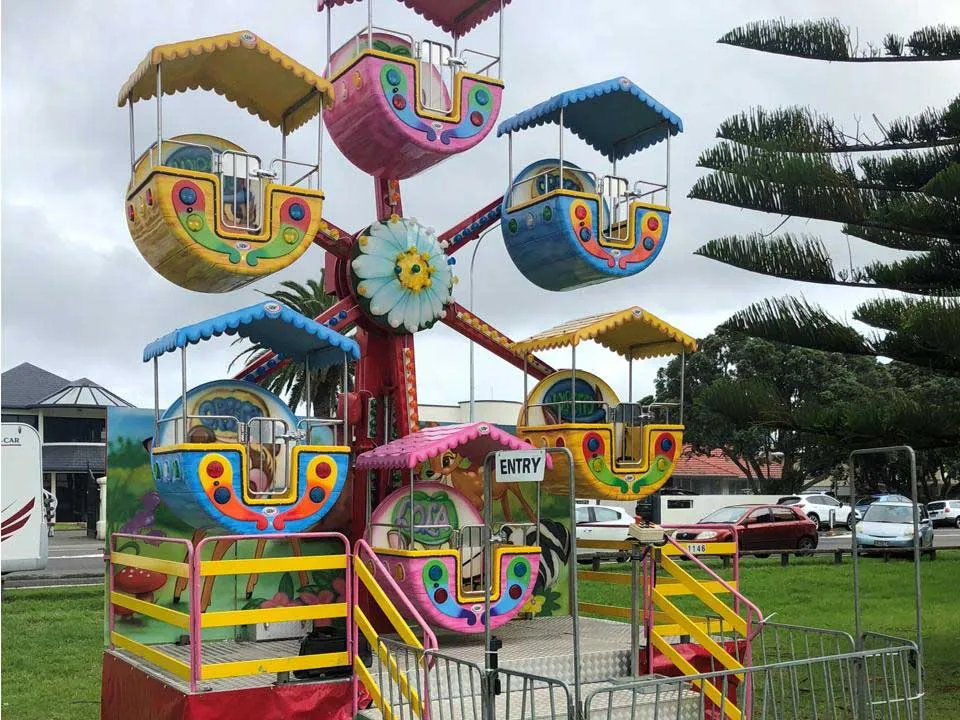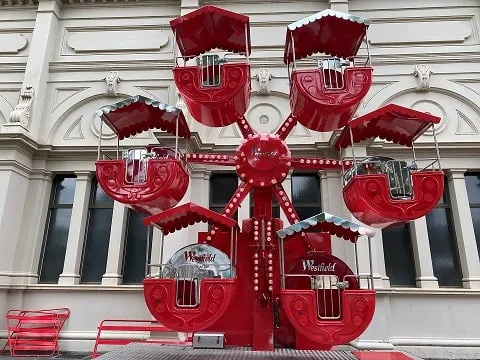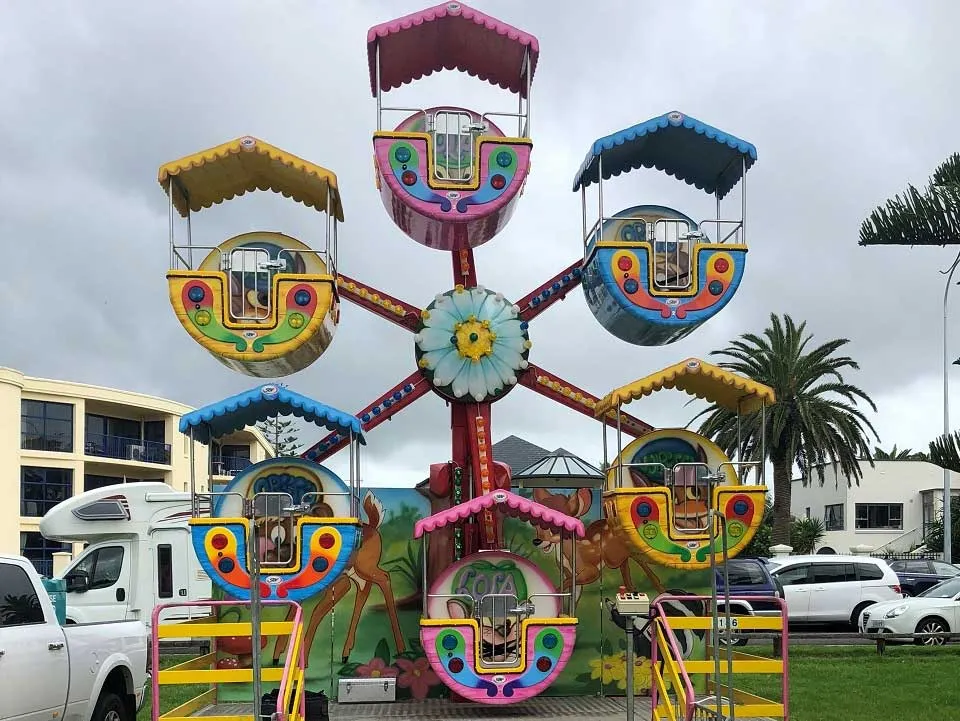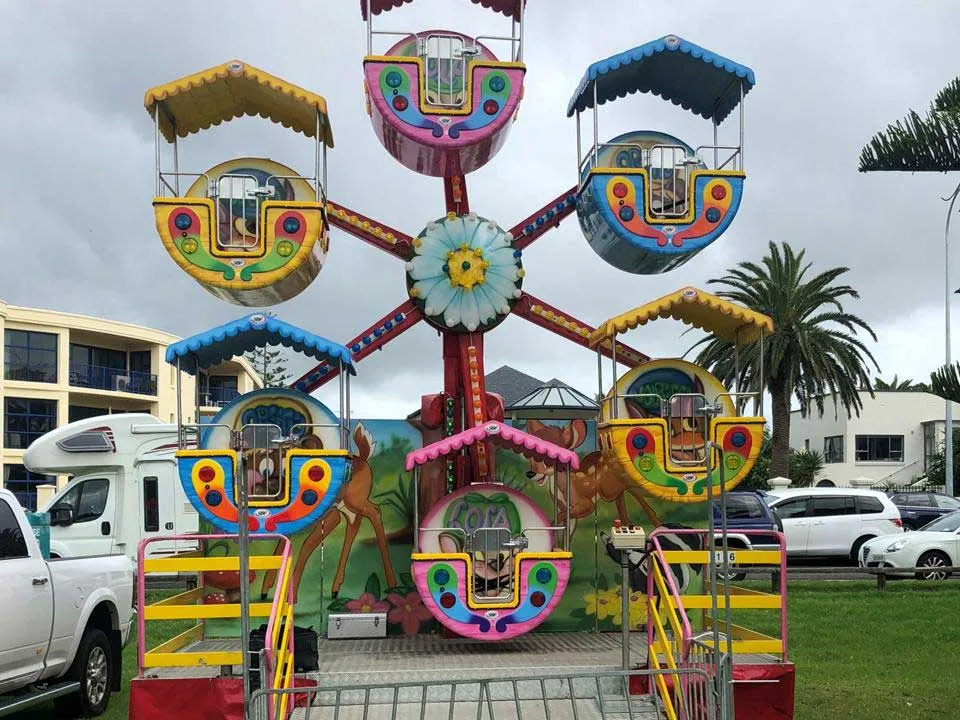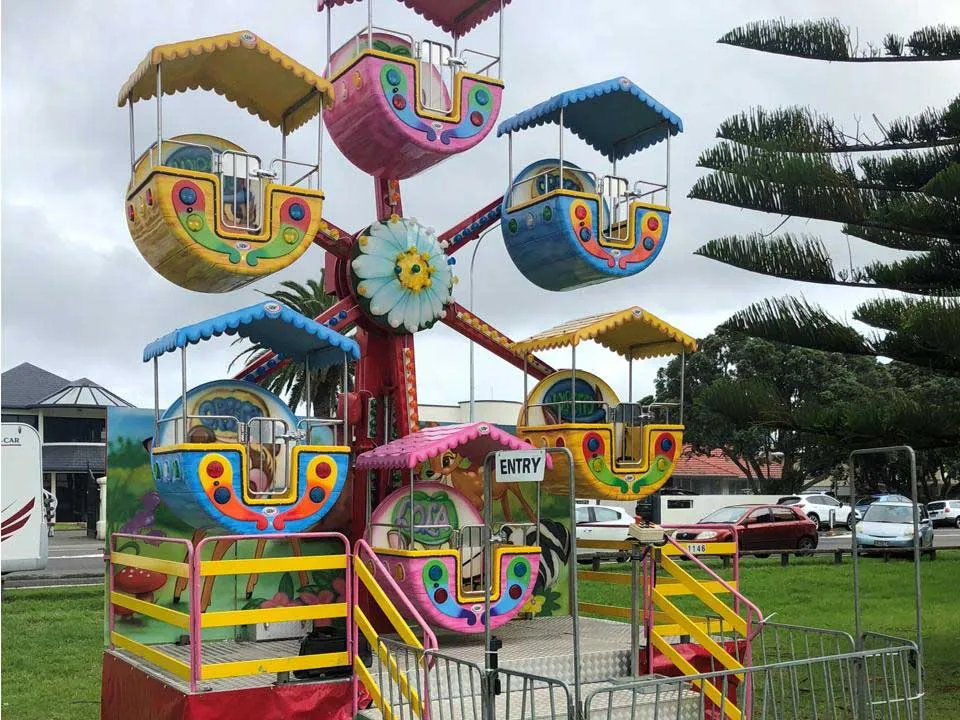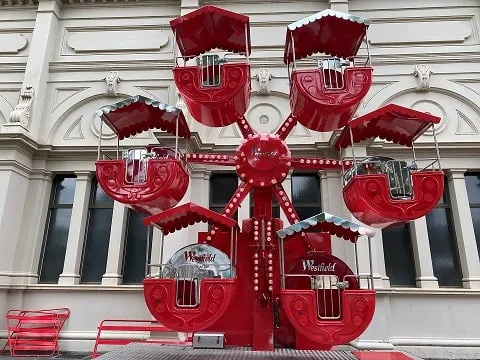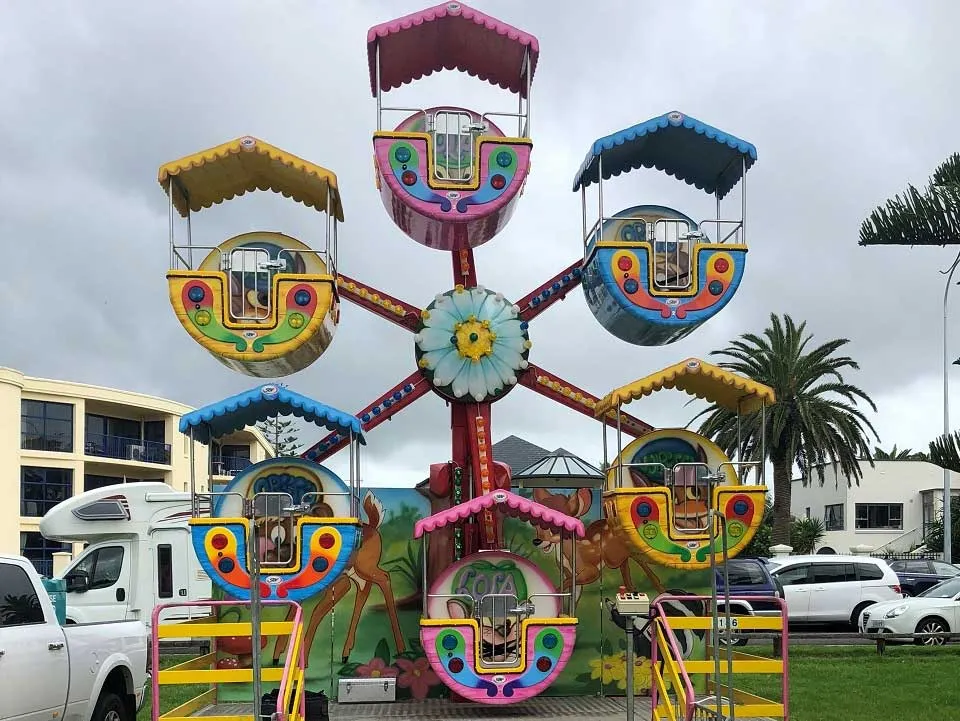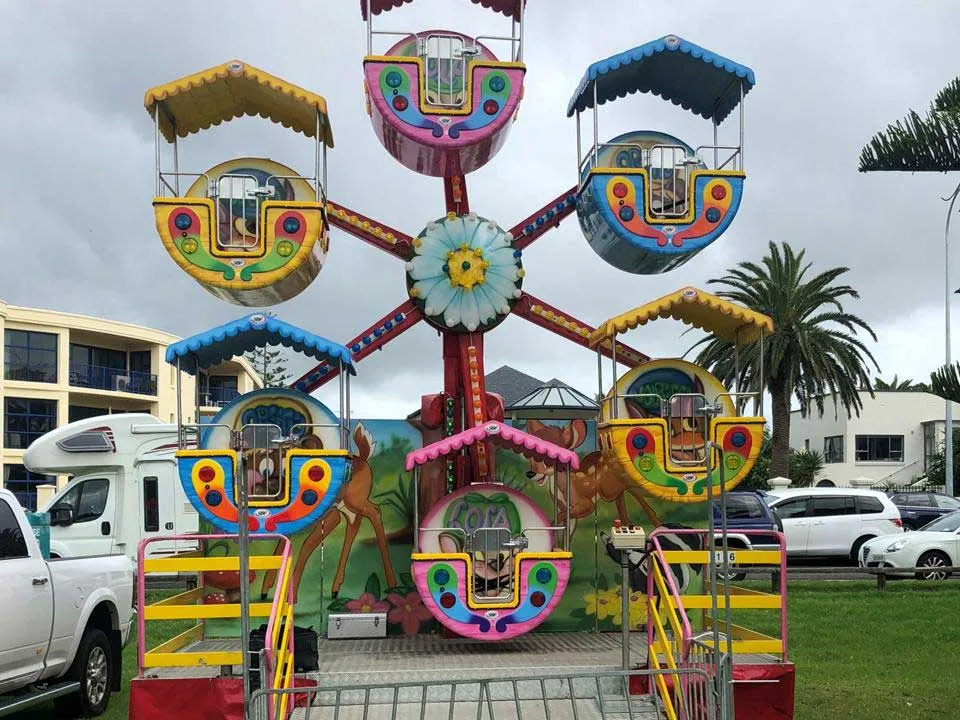 Specifications
| | |
| --- | --- |
| Ages | 4 to Adult |
| Space required | 8m x 8m x 10m (L x W x H) |
| Power required | 1 x 3 Phase/32amp power outlet or we can supply a generator |
| Game Capacity | Up to 24 people at once. Approximately 300 people per hour |
| Hire Options | The Ferris Wheel comes fully staffed to ensure safe and fun operation |
| States available | NSW & ACT only |
Ferris Wheel
Birdhouse Ferris Wheel for hire in Sydney.
There is something nostalgic about a Ferris Wheel and it is definitely one of the main attractions that remind us of Luna Park, summer holiday carnivals and the Easter Show! We are very proud to have this mobile, quality European mechanical ride in our inventory. Whether it is taking the kids on their first Ferris Wheel or reliving your own memories, this amusement ride will capture the hearts and memories of the whole family. It's beautiful bright coloured theme will ensure your guests notice it upon arrival as it towers above the crowd. Ideal for large school fairs, corporate functions and community festivals this ride moves the queues with up to 24 riders at a time! We have had Meccaland and Westfield take over this Ferris Wheel and completely brand it for their promotional events, a truly unique and huge marketing tool! This item comes with full supervision by our trained and uniformed staff and is covered by our $20M Public Liability Insurance.
Carnival Ride Installation:
Being a large trailer ride we will require sufficient room to tow this into place. Any access point needs to be at least 2.6m wide and 3.1m height clearance for us to get the ride into your venue. After this we need to manoeuvre it into position so need plenty of turning space allowing for the trailer and vehicle. The chosen space should be relatively level with no overhead obstacles.
If you don't have the height to go up then other rides for up to 24 at a time are the crowd pleasing spinner called the
Turbo Tubs
or
Windjammer
, or another huge ride to hire for promotional purposes is the
Stunt Jump
.