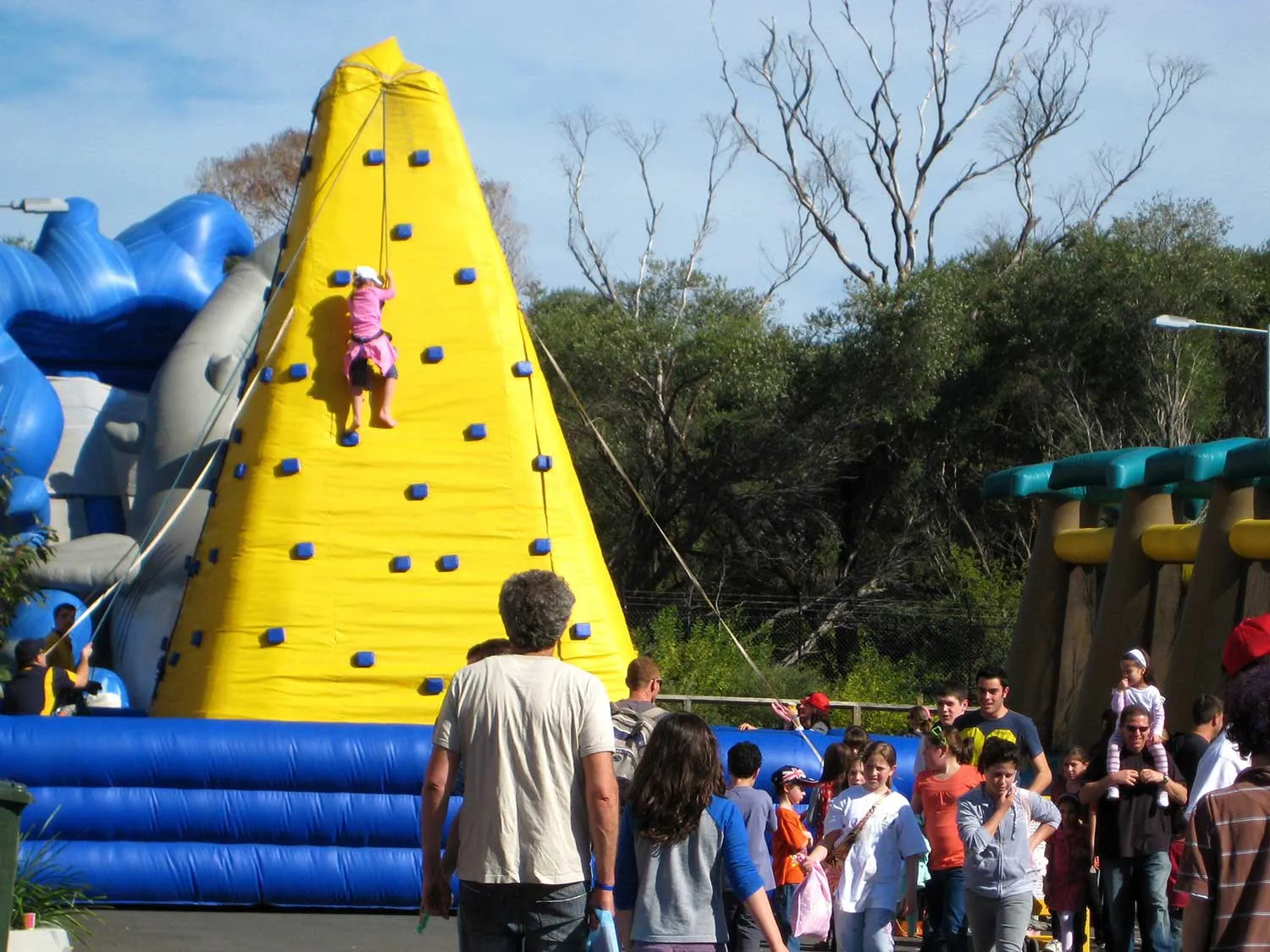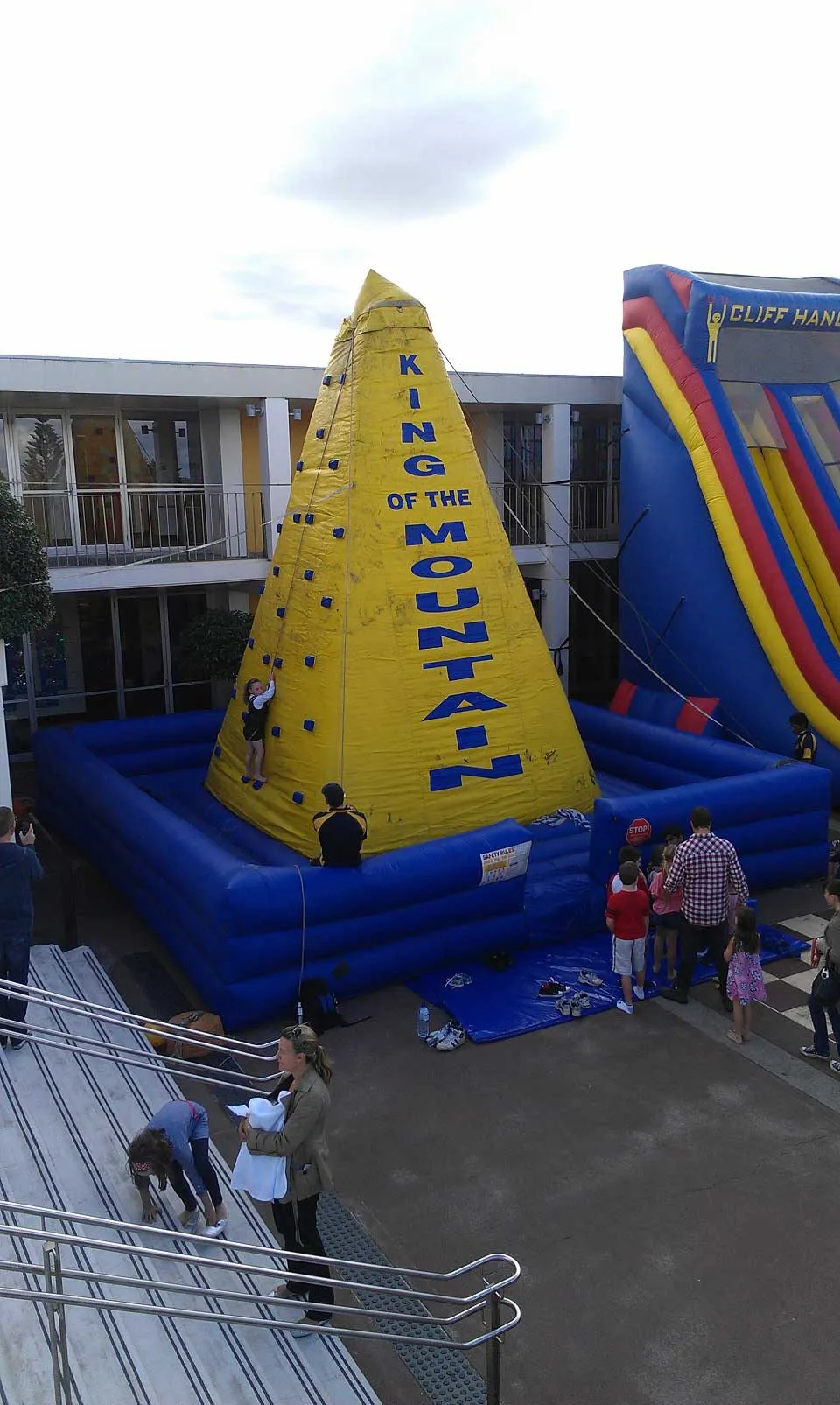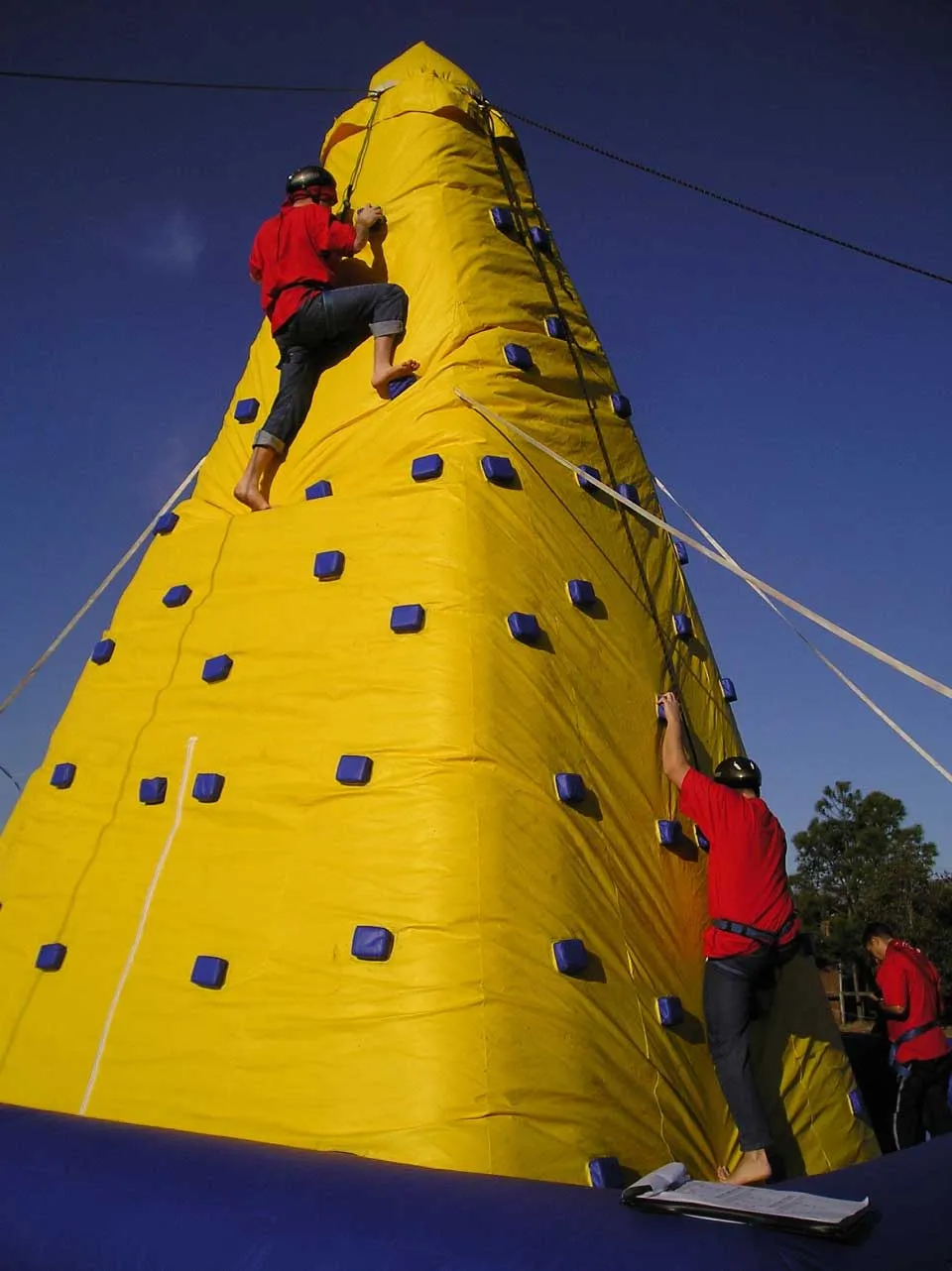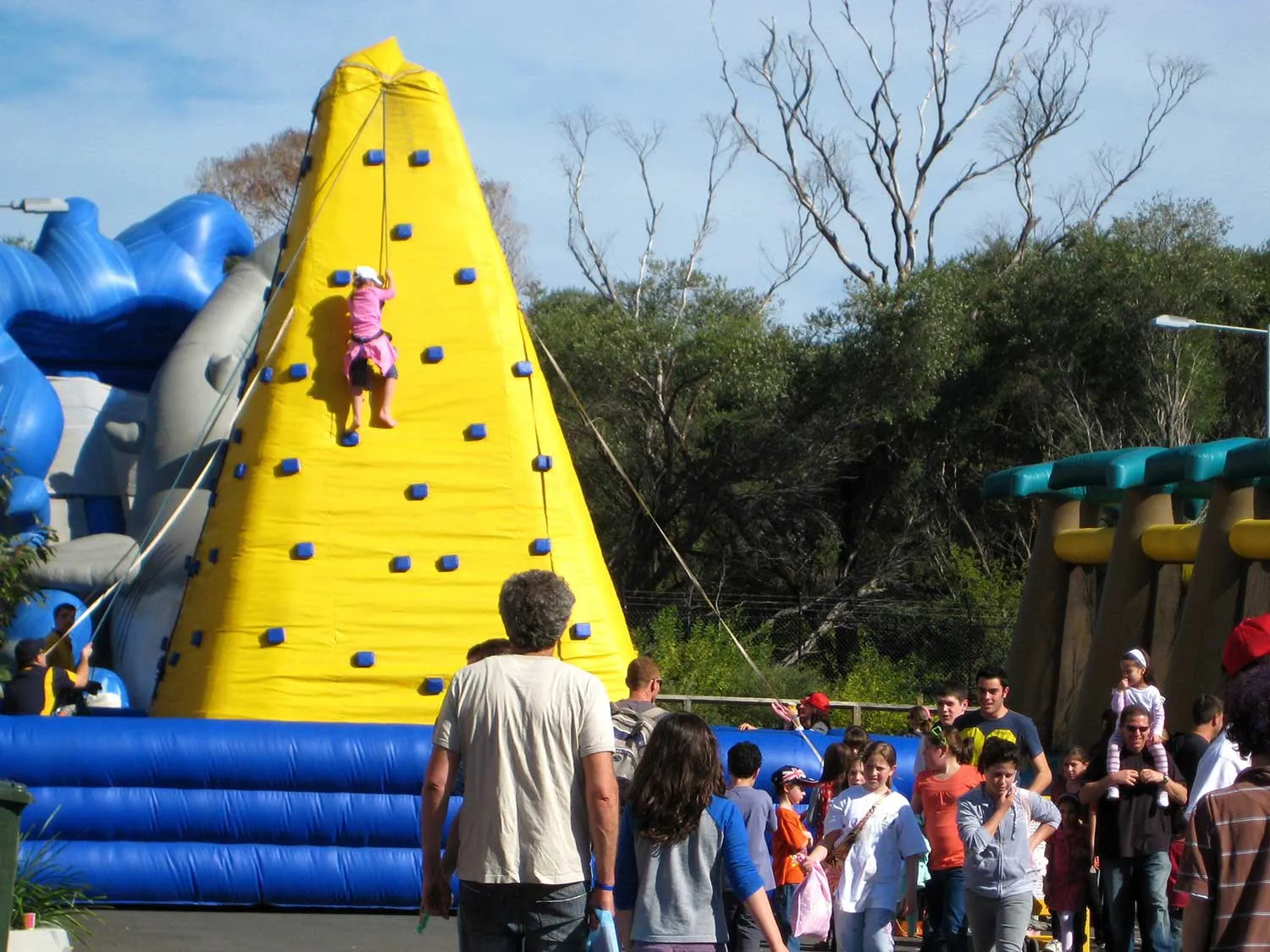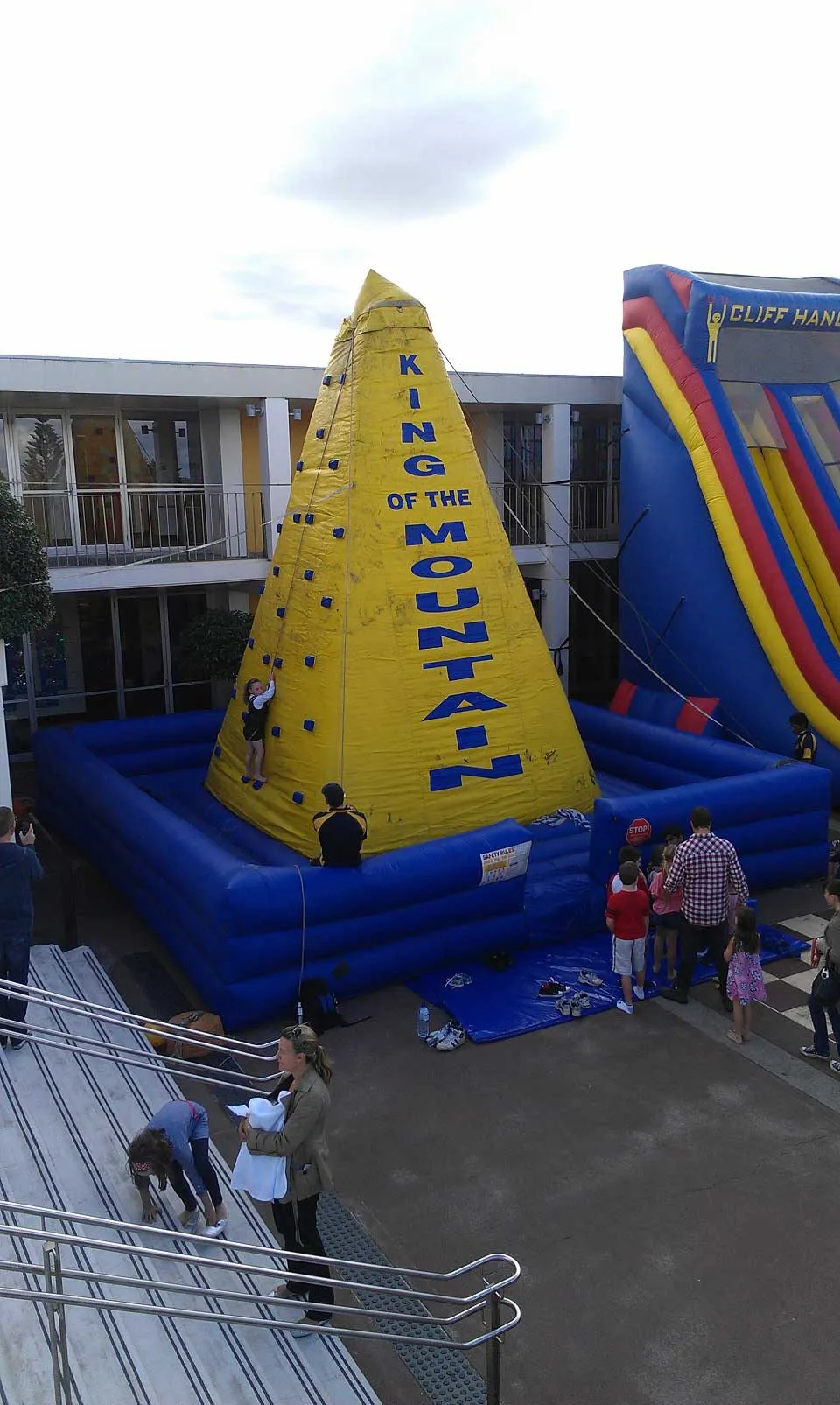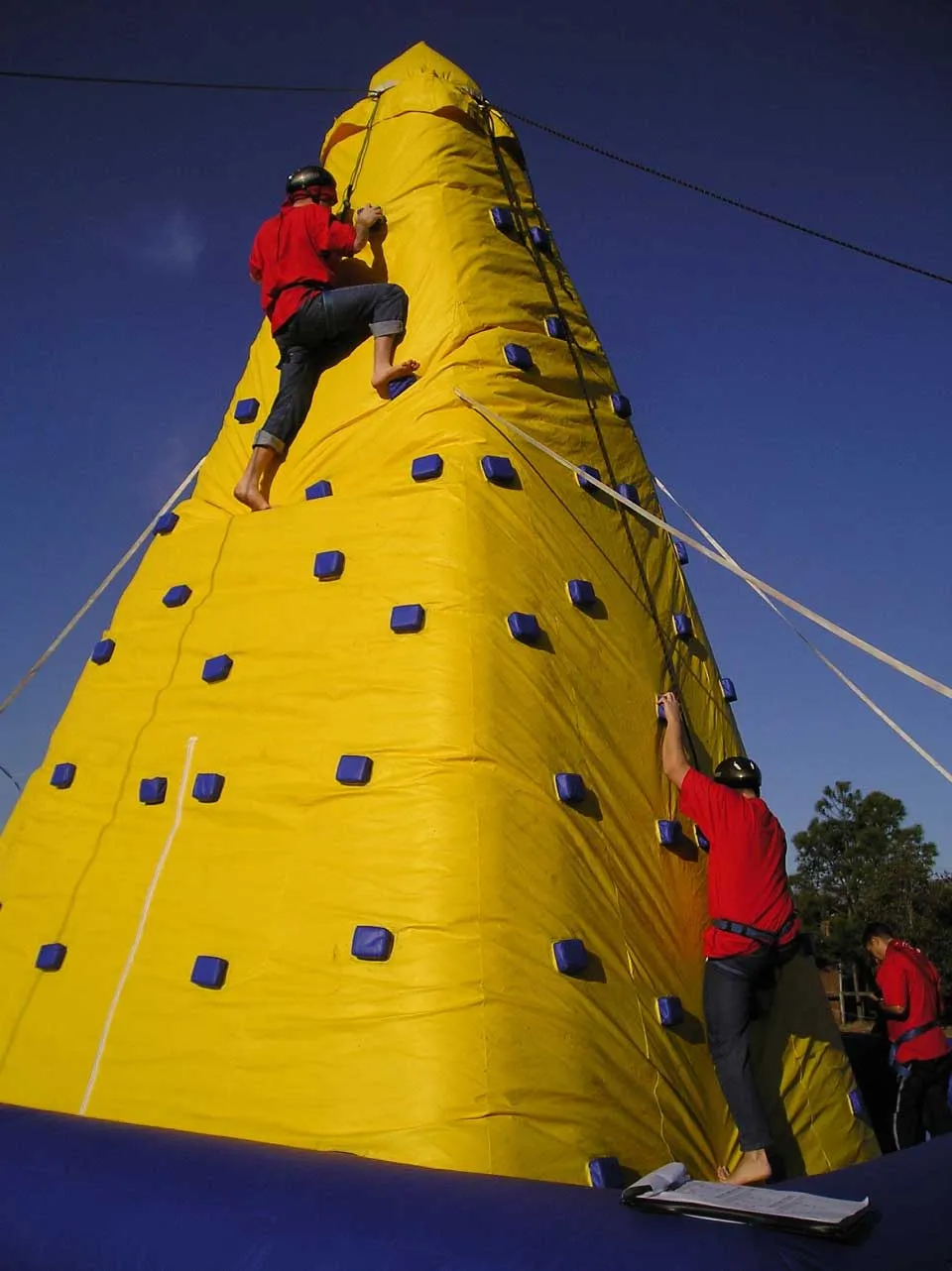 Specifications
| | |
| --- | --- |
| Ages | 5 - 15 years old |
| Space required | 8m x 8m x 9.5m (L x W x H) |
| Power required | 2 x 240V/10amp (normal power points) on its own circuit |
| Game Capacity | 3 people at once. Approximately 100 people per hour |
| Hire Options | The Rock Climbing wall will come with 3 staff to run and supervise the game |
| States available | NSW only |
Inflatable Rock Climbing
Inflatable Rock Climbing Wall Hire Sydney
Our inflatable rock climbing mountain is just like climbing Mount Kosciusko but without the frostbite and danger! The bright yellow inflatable climbing wall stands 9.5m tall with three climbing faces. Climbers are challenged to scale the climbing surface in a bid to reach the top of the mountain the quickest. We only use professional rock climbing ropes, carabiner's and accessories, which will be safely fitted and controlled by our trained operators at the base of the mountain. The mountain will come with three staff to belay participants up the wall and keep the crowds moving at your school fete, funday or outdoor sporting event.
Game Installation:
As you can see the sheer size of this ride you can imagine we need a bit of space to set up a mountain! Ideally we require truck access so we can roll the giant inflatable into position. Our staff will rig up the roping and harnesses and then we are ready to get your guests climbing! Half the fun is then getting to lean back and abseil back down. All patrons are also covered by our Public Liability Insurance because of the watchful and caring assistance of our operators.
For the older kids and adults we recommend the
Rock Wall
as it is a steeper and harder climb, or the
Bungee Trampoline
is another great game for some fun in a harness!