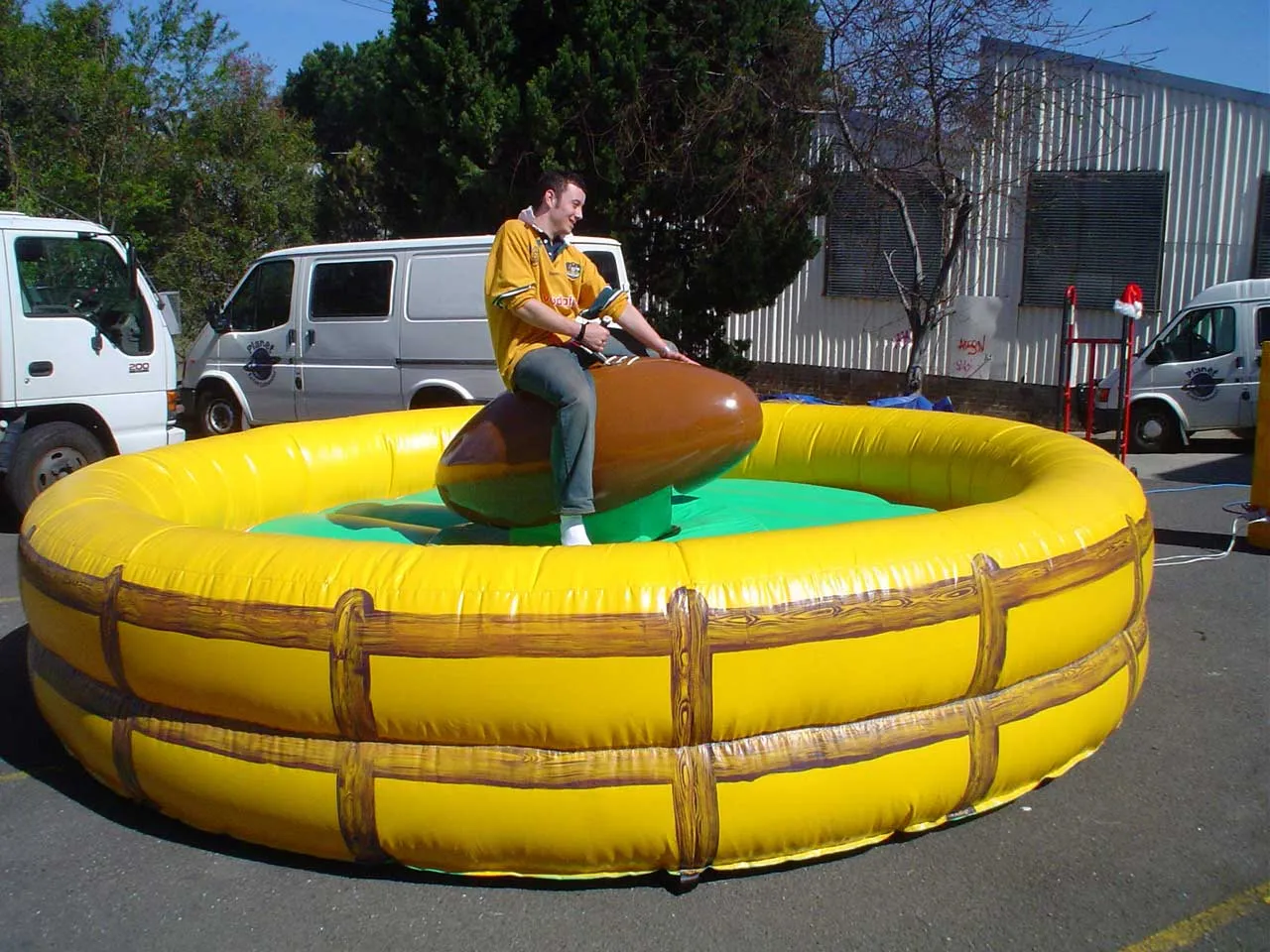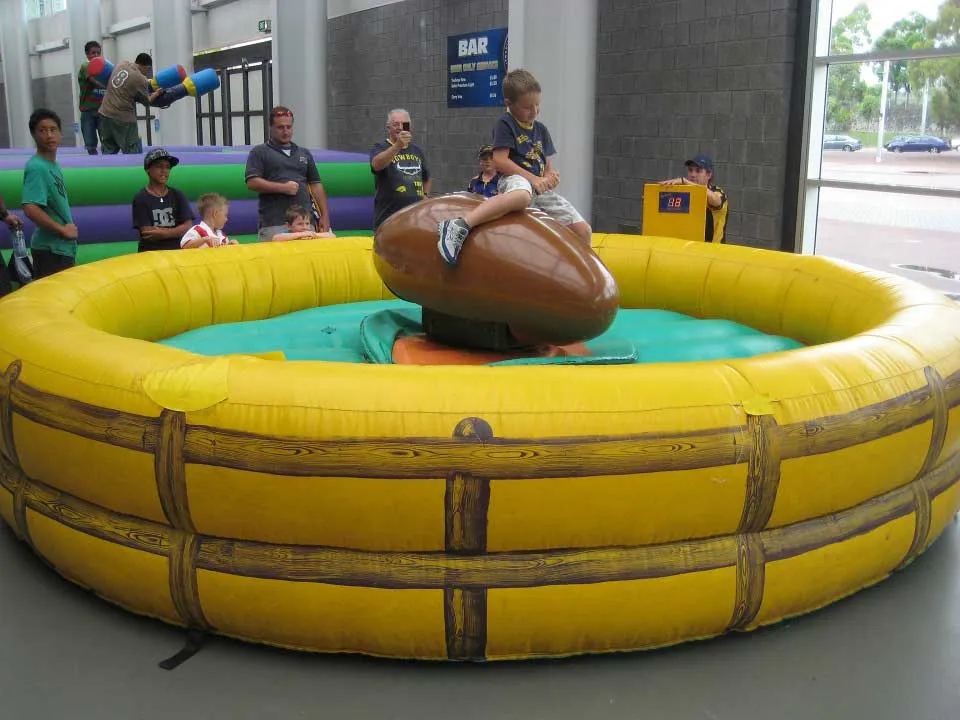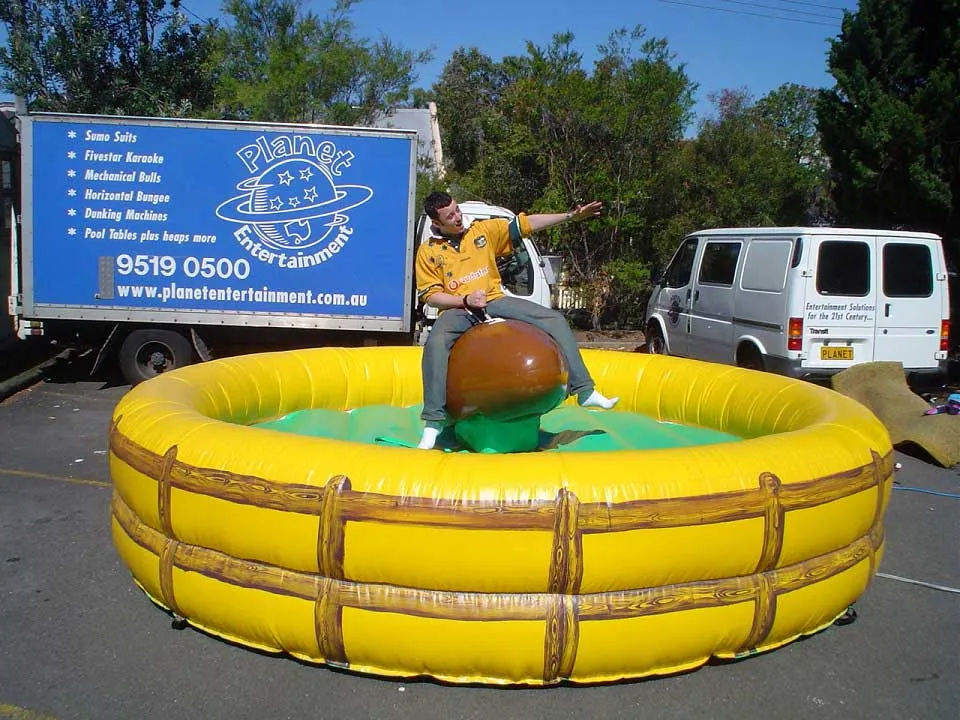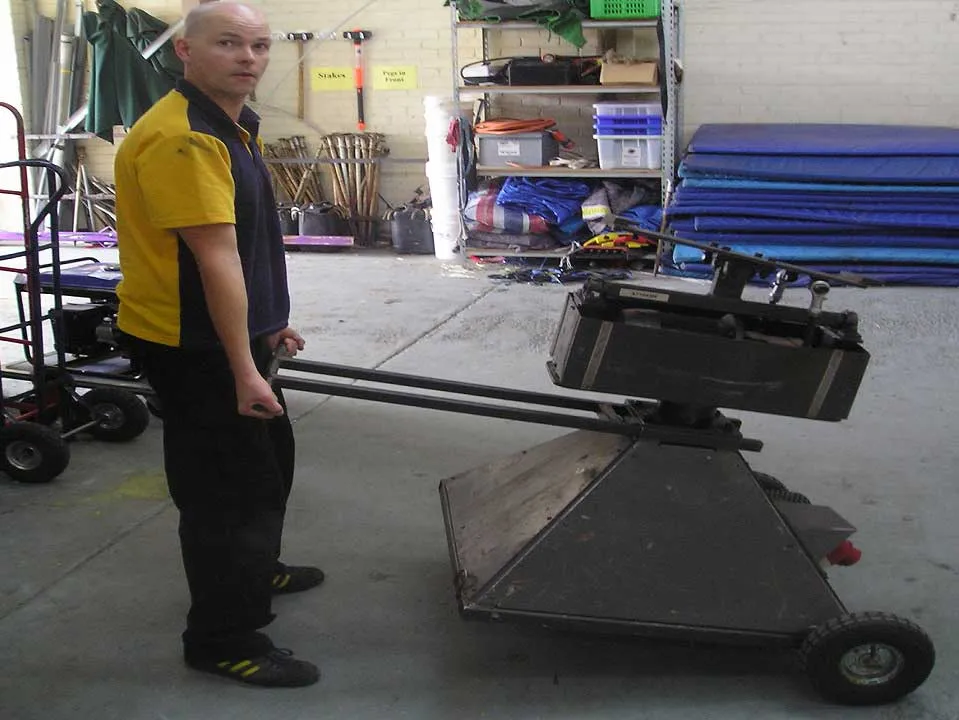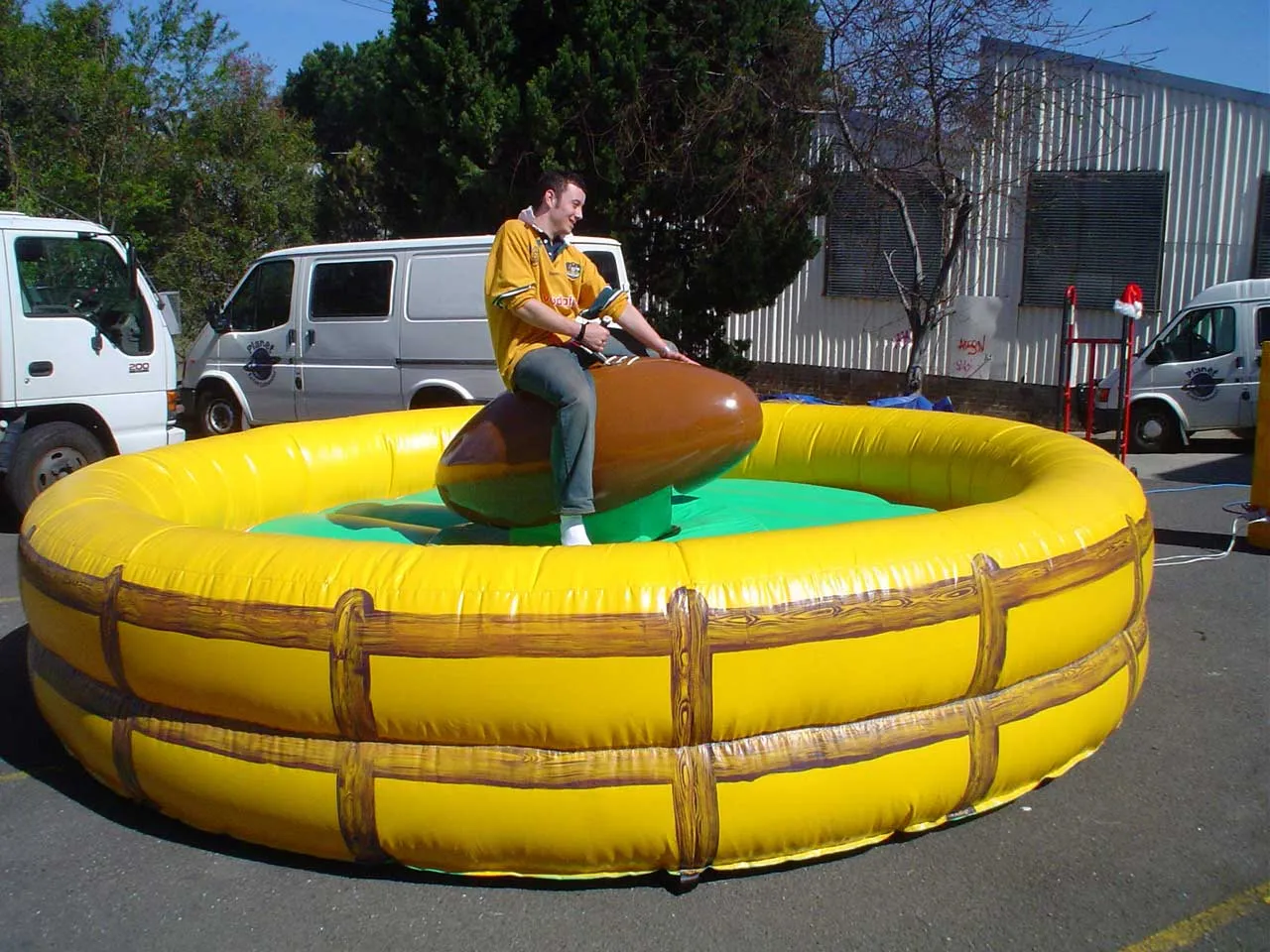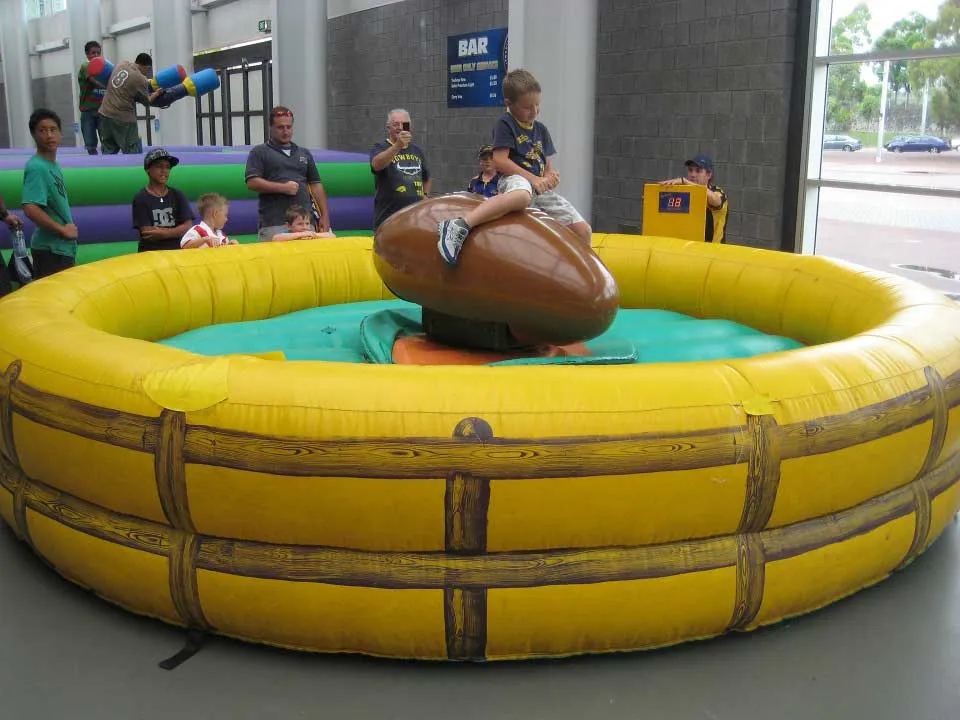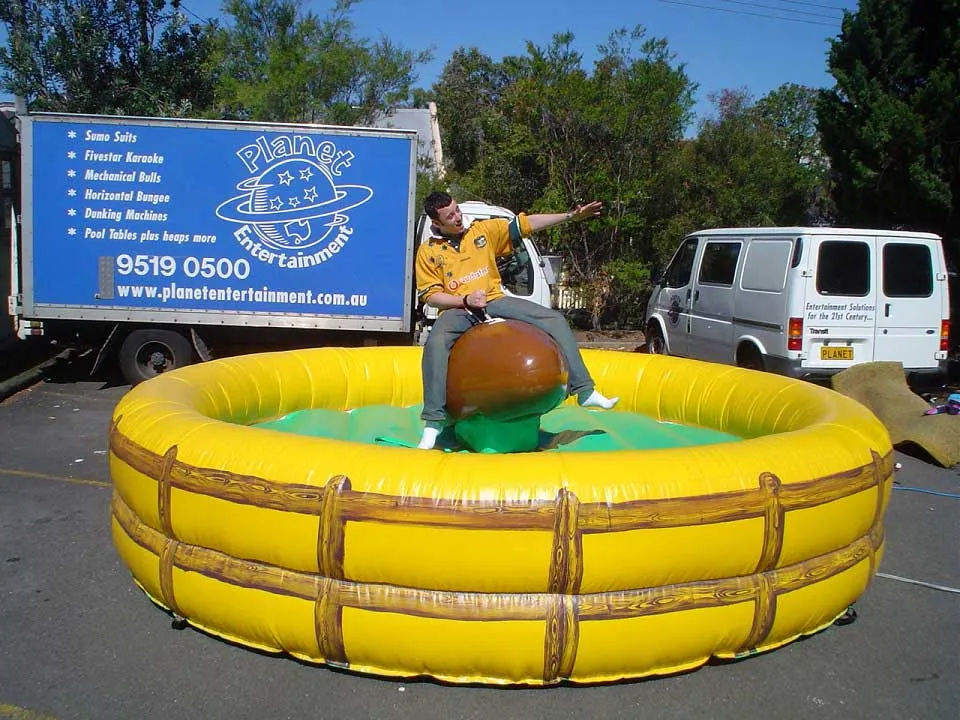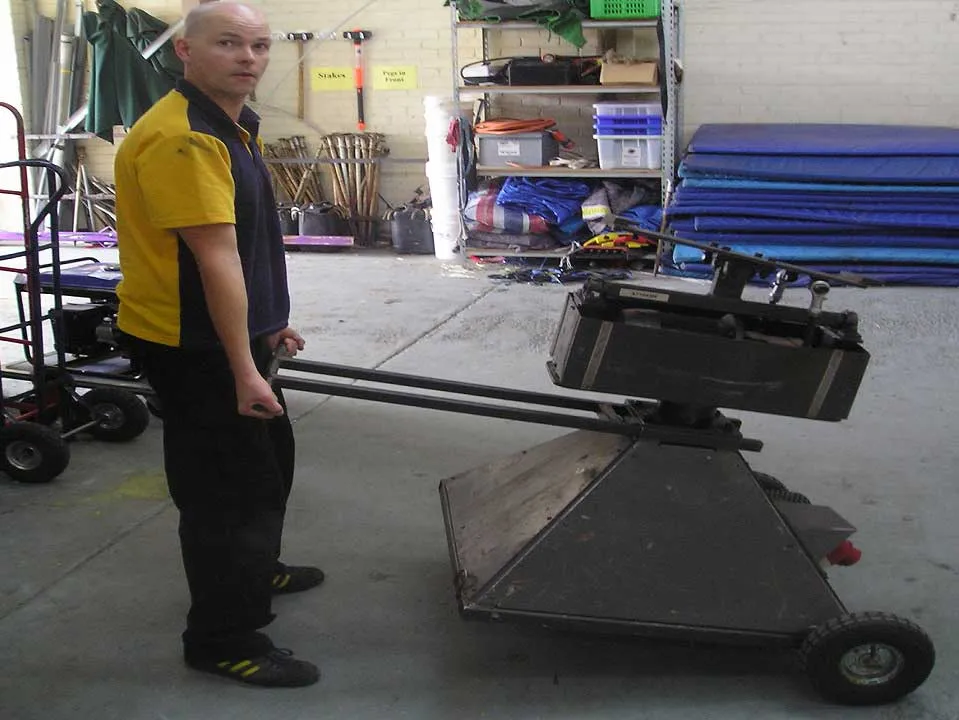 Specifications
| | |
| --- | --- |
| Ages | Ask us |
| Space required | 6m x 6m x 2.7 (L x W x H) |
| Power required | 2 x 240V/10amp (normal power points) on its own circuit |
| Access required | Flat level access is required with minimum width of 1.1m |
| Game Capacity | 1 rider at once. Approximately 60 people per hour |
| Hire Options | The Mechanical Football will come with 1 staff to supervise to ensure safety and fun |
| States available | NSW only |
Mechanical Football
Mechanical Football Hire Sydney.
A must have for any football party, sporting presentation day or sporting party is the Mechanical Football, also known as a Bucking Football. Put on your team jersey and prepare for fun! If you've ever tried a
Mechanical Bull
then you have an idea of the challenge where only the fittest and most agile players will be able to stay on, however, our operator can slow the controls so this game is also friendly to players of all ages and abilities. Our operator will get the ball booting and bombing, spinning and rolling for you slowly to start off, and increase the intensity as required. We aim to give you a really fun experience and when the football finally manages to flick you off, you will land safely on our wide inflatable ring which surrounds you. Check the electronic timer panel to see how long you held on for and try to better your times or outdo your friends!
Ride Setup:
First we will need to set up which involves wheeling the large sturdy base motor into your venue. This is quite heavy so best if we can avoid stairs and we need at least 1 metre wide doorways and paths to access. Next we roll out and inflate the cushioned surrounding so you need the space and height clearance where you want the riders to sit. Finally we attach the controls and drag in the giant ball, a little too big to pass around. As you sit atop the ball in the saddle you'd better grab hold of the rope!
SAFETY NOTE:
 Our operator can move the ball minimally and slowly for any rider so everyone gets to enjoy the fun and experience the thrill for themselves.
Apart from the mechanical footy we have a range of
football and rugby inspired games
, as well as a Mechanical
Reindeer
,
Snowboard
or
Surfboard
.